Before I get started on any of my Amsterdam posts, here is a quick roundup of the places I captured through Instagram...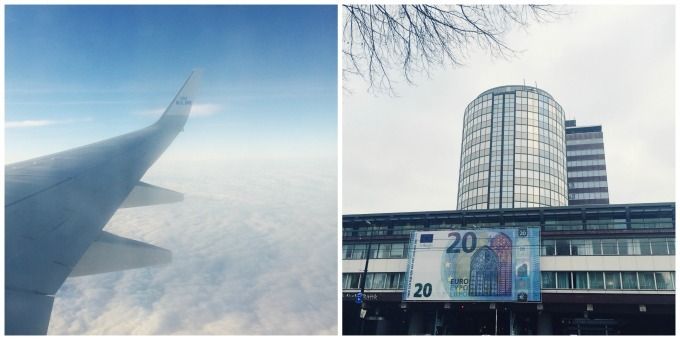 Fluffy white clouds on the flight to Amsterdam, the obligatory 'in the air' shot. A huge 20 Euro note on the building opposite our hotel.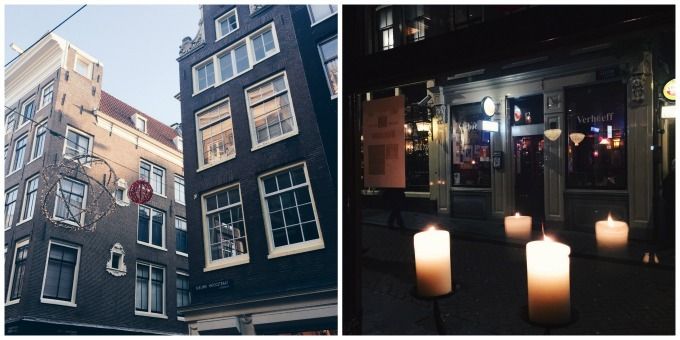 So many beautiful buildings in Amsterdam. And we managed to find the lovely cosy little pub from our last visit.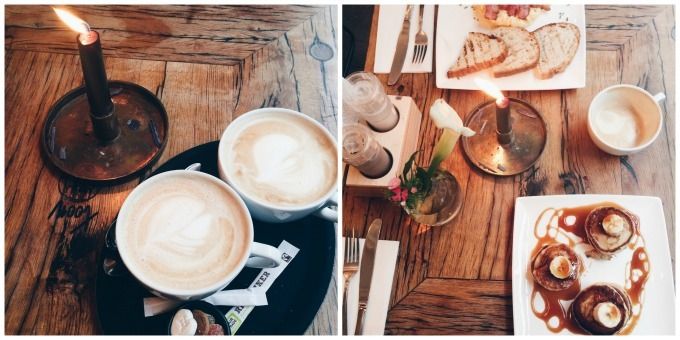 We loved the breakfast at Bar Toon and ended up visiting a couple of times throughout our stay.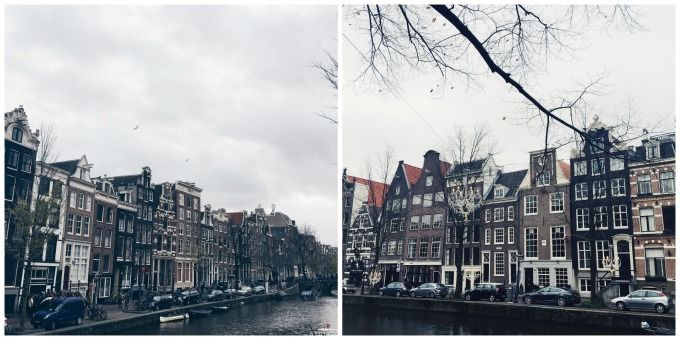 Every photograph is like a postcard. You can be nowhere else in the world with this amazing combination of buildings and canals. I loved the chandelier lights strung up above the canals this year.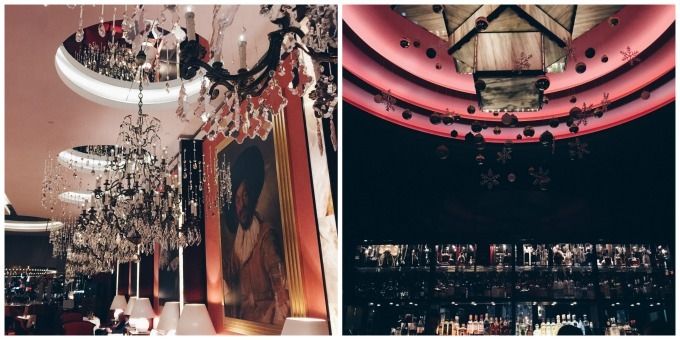 We found by chance a bar called Freddy's in the Hotel de l'Europe. So stunning, I'd love to be able to stay at the hotel one day.
I persuaded my boyfriend to eat dinner at a vegetarian restaurant (it will be the first time, and the last!) The Starbucks in Rembrandt Square is one of the nicest I've been to, we went a couple of times and relaxed to the Christmas tunes (including music from favourite, The Nutcracker) and I tried the fruit punch for the first time too (I would definitely recommend!)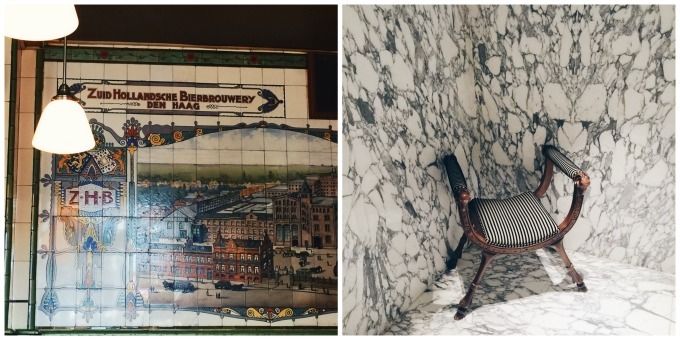 Another cafe we loved so much we went back again for a lunchtime snack. When I find something I like I stick with it, brie baguette and a prosecco for me, chicken & avocado bagel for him. How stunning is the bathroom in the Hotel de l'Europe?!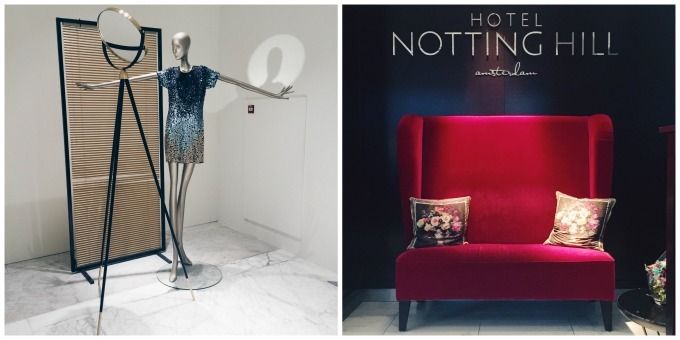 We wandered around the department store, de Bijenkorf on a couple of occasions, it has lots of really cool concessions. And finally, waiting for our taxi to take us back to the airport, a last shot of our lovely hotel, Hotel Notting Hill. Despite the windy and rainy conditions in Amsterdam, it was a very lovely pre-Christmas trip.