I was hugely uninspired by Instagram in the month of September, so had very little images to round up in a post here. Throughout lacklustre creative periods such as these, I tend to just relax and roll with the feeling and hope my creativity will return at some point. And if not, I will roll with that too and not take any pictures or post them. But my interest ended up returning in October, so I have managed to cobble together a couple of month's worth of Instagram shots (in addition to the recent London post I ran too). Here is some of what I saw throughout September and October...
More coffee, I was particularly partial to the Starbucks Autumn cups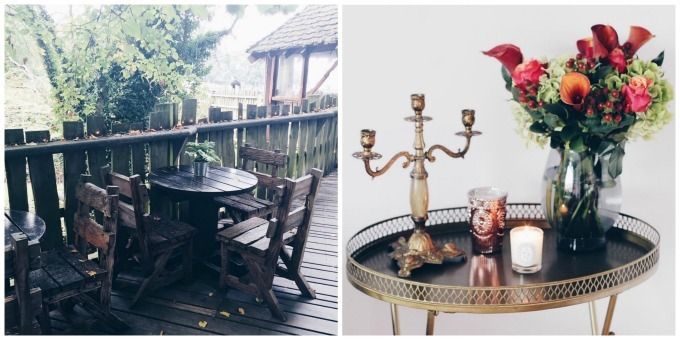 A visit to the Treehouse at Alnwick Gardens & some stunning autumnal flowers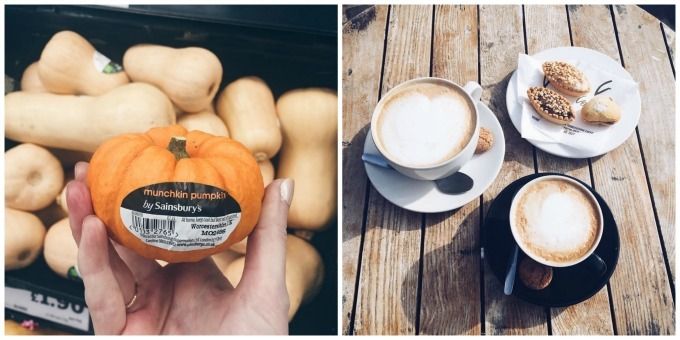 Autumn vegetables. And more coffee.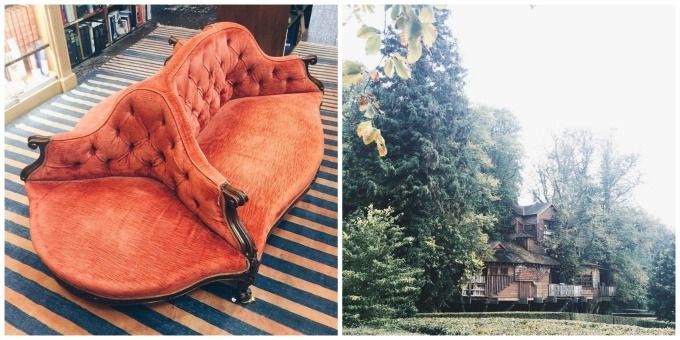 Beautiful furniture in Barter Books in Alnwick. As well as the amazing Treehouse.
I drink a lot of coffee apparently, this time in the newly opened Patisserie Valerie. And I eat a lot of sweets too.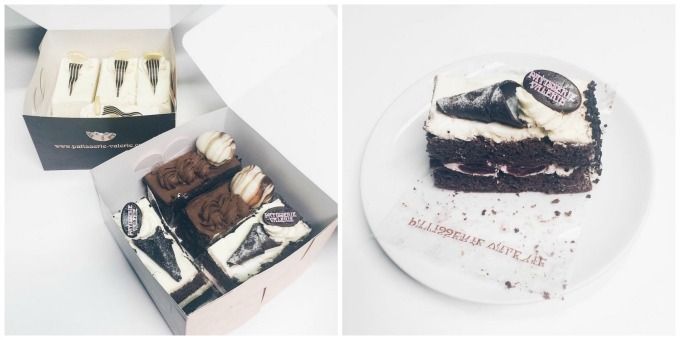 Our Directors at work bought us lots of cake. I eventually decided on that 1970's classic, Black Forest Gateaux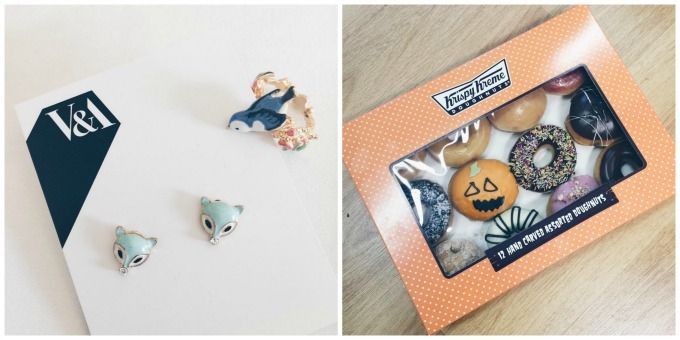 Cute jewellery from the V&A (belonging to my friend but too sweet not to take a picture of). And more sweet treats in the work place, this time Halloween friendly doughnuts from Krispy Kreme.