My favourite month has finally arrived (well, apart from Christmas and my birthday months that is). I always had in my mind that September is the beginning of Autumn, but really there is still so much risk of an Indian Summer in the month of September, that I have re-educated myself into believing that October is the true start of Autumn. And with the days getting shorter, the nights getting longer and the air turning distinctly cooler, my mind turns to ways to enjoy being at home more. Really I don't need much of a reason as it is always my favourite place to be. But with a few extra cosy rituals, it really does make enjoying home through the cooler months that little bit extra special...
Candles - I really like to invest in a new scent at the beginning of a season. Ambre by Diptyque is such a warm and cosy fragrance. And there is nothing better than cosying up in dim candle-light with my Kindle or a good film.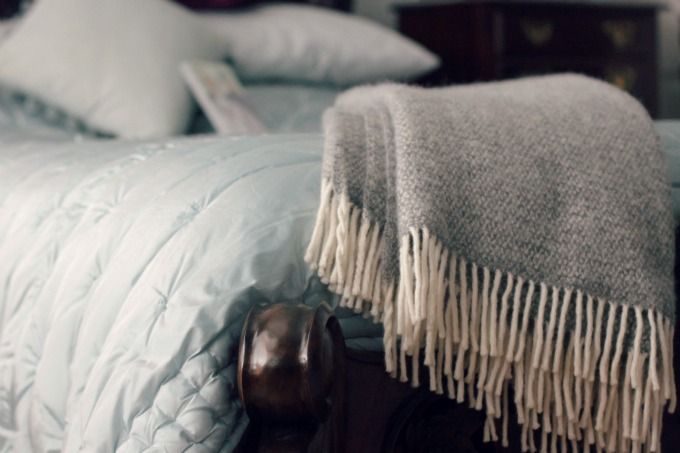 Blankets - I tend to keep an array of blankets scattered around my home, in the bedroom and living room, for those days or nights when I just want to get warm and snuggly. This one is a favourite Pure Wool blend from the National Trust, and although a little scratchy is still so warm and snug.
Movies - Just as I have a stash of Christmas films to get me in the mood for the season, the film I always turn to around Autumn time is You've Got Mail. Nobody does Fall better than the Americans, especially those in NYC. As well as being one of my favourite times to visit New York, this film reminds me why I love the city so much. The story is so heart-warming and classic, a real feel-good rom-com that never fails to make me feel warm and cosy.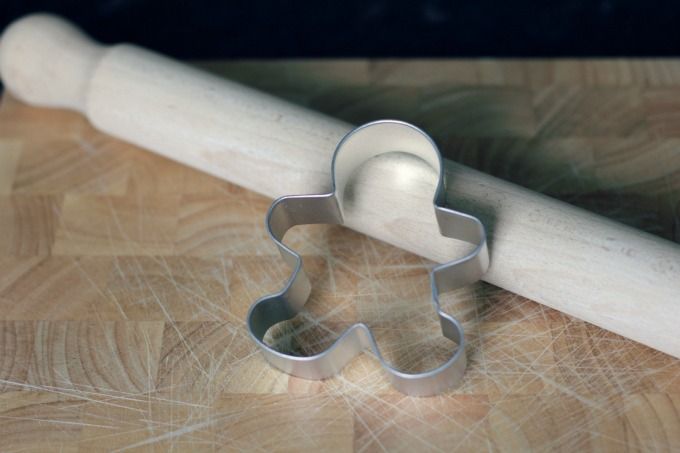 Baking - There is something about this season that has me reaching for my recipe books. What can be better than a warm cosy kitchen filled with the aromas of herbs and spices and all the good comfort foods to eat. This time of year has me thinking about apple crumbles, pumpkin pie and ginger biscuits. PS I have a really simple and quick recipe for Ginger Snaps coming up later this week, so stay tuned.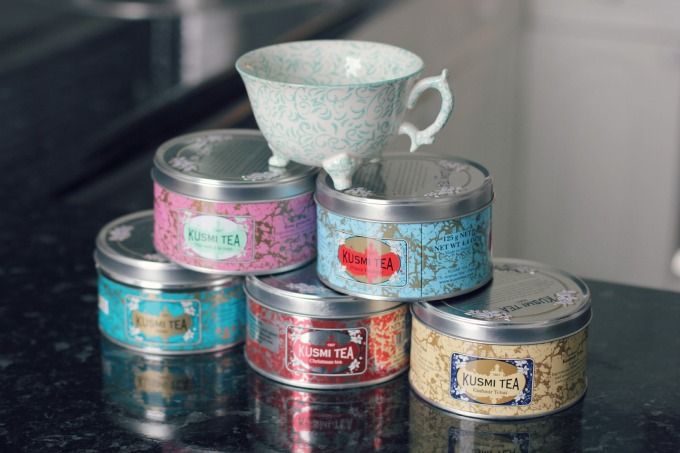 Tea - Tea, tea and more tea. My preference for tea is definitely of the flavoured variety. My most-loved at this time of year are Chai or even any of the herbal teas with ginger and cinnamon. So warm and fragrant, there is something very soothing and comforting about holding and drinking a cup of tea.
Do you have any Autumn favourites that you turn to at this time of year?