You may remember my recent post on the popular and iconic YSL Style is Eternal Exhibition at The Bowes Museum. To follow up on that, today I would like to introduce to you a guest piece from Josie Eldridge, student at Royal Holloway University of London. Josie has worked as a volunteer at the museum this summer and got in touch with me to see if she could feature her experiences, as a further insight into the exhibition. I often receive requests asking to feature here on my blog but rarely does a relevant piece of content pop up like this. I am more than happy to share with you today
the behind the scenes account of the YSL Style is Eternal Exhibition at The Bowes Museum...
Volunteering at the YSL: My Introduction to Haute-Couture
This summer I've been fortunate enough to assist Bowes Museum with the YSL exhibition. I was initially more interested in the background processes, such as how the Museum attracts customers and organises publicity. However, assisting stewards during an evening preview, I saw exactly why the exhibition has been so popular since opening.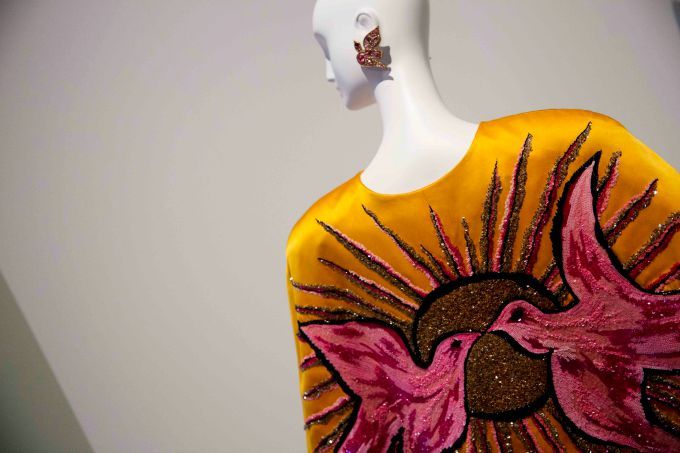 I was enthralled by the creativity of the designer and the skill of his tailors and seamstresses – particularly evident in the intricately embroidered pieces, such as the pineapple dress.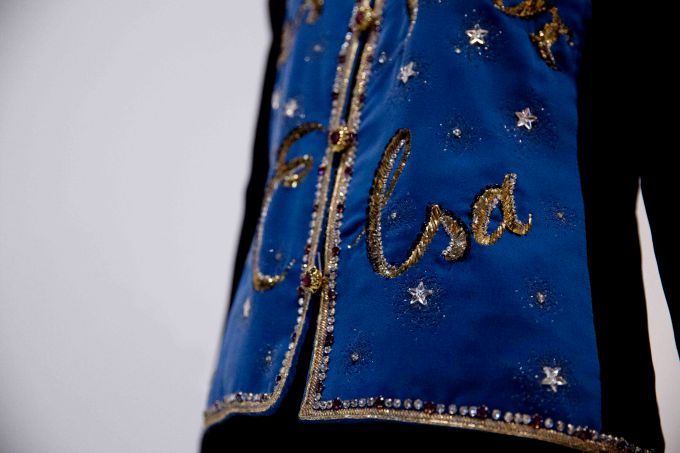 In addition, I learned about the designer himself, especially through the Proust questionnaire (created by his favourite writer), which he answered in a 1968 interview. It revealed details of what he thought were his strengths and weaknesses, and also what he most liked and disliked.
I learned that his path to fame was paved by good connections, particularly with Christian Dior, whom he worked for and met through the editor of French Vogue while studying in Paris. What was most interesting was the diversity of his talent – which extended to designing theatrical costumes, undertones of which can be seen in some of his other more flamboyant pieces.
He was quite clearly eager to push the confines of fashion to make it more accessible to modern women by introducing versatile trouser-suits and ready-to-wear pieces, reducing the cost of designing and producing garments.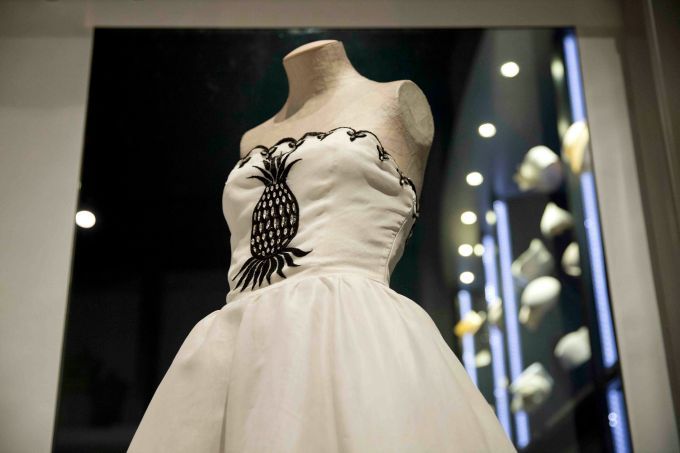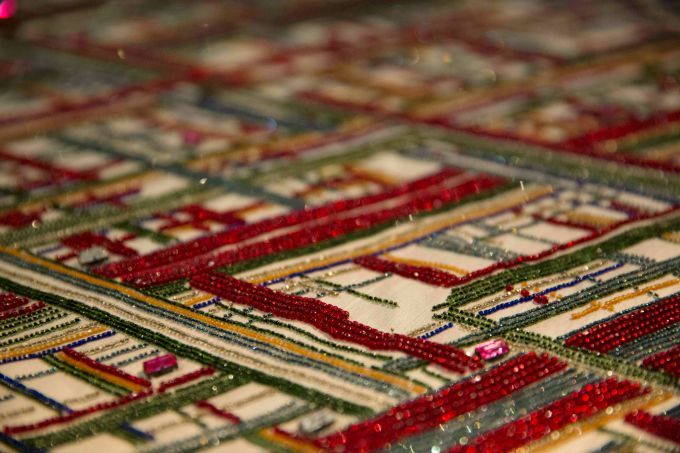 I would highly recommend that those interested in fashion and French culture make a visit, and that those in need of work experience consider the Museum, as I have been welcomed and able to choose my voluntary department. I have become passionate about extending the outreach of the exhibition, to ensure that nobody misses these extraordinary pieces.