One of the perks of being a blogger has to be the opportunities that occasionally come my way, offering me the chance to experience something that I would never ordinarily have the possibility to do. One such example arose last week, when I was invited by local tea company Ringtons, to visit their HQ for an afternoon of tea sampling.
Ringtons is a North East of England based company, established in 1907 and steeped in the most amazing heritage (you can see more detail here). The company was originally founded by Samuel Smith and some of his family members even continue to run the business today. Ringtons hold a particular place in my memory growing up, as it seemed that everyone in the street I grew up in ordered their tea from Ringtons. The delivery would arrive to our homes by the 'Ringtons Van', a tradition that previous generations in our family held also.This To Your Door delivery is probably what Ringtons are most known for and continue to do to this day. I think in the fast paced world we live in today, to still have a company delivering their products the old fashioned way is really rather special.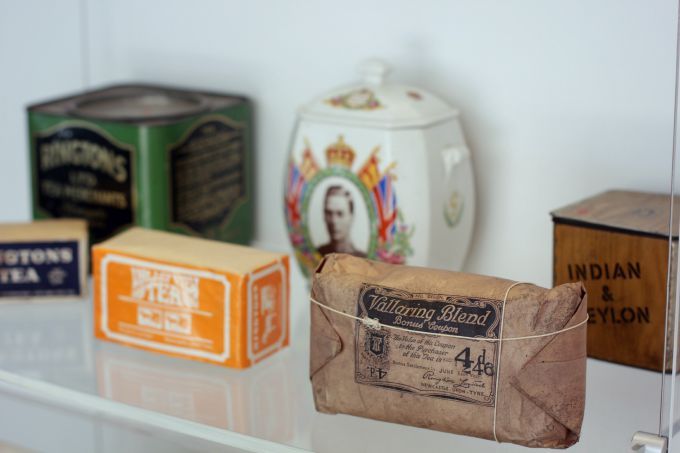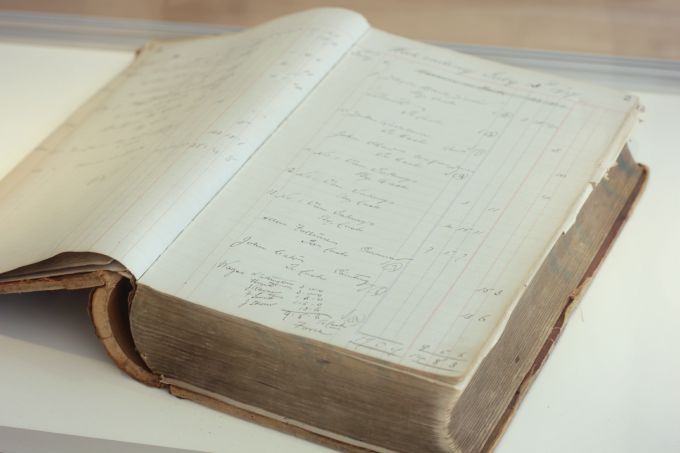 Upon arriving at Ringtons HQ, we spent a little time in the memorabilia room, looking over products both old and new. There were photographs of famous visitors from over the years as well as a selection of vintage china to admire. We then headed up to the boardroom where we chatted with some of the Ringtons staff and learned more from Director Jon Malton on the history of Ringtons as well as his own twenty year tenure. There is a constant strive for friendly customer service by the Ringtons team and the roots of the business are founded firmly on family tradition. We watched a short black and white film, which I especially enjoyed and which I have included for you to watch below. Any Anglophiles or Vintage Lovers will enjoy the hilarity of the extreme clipped British accent that all broadcasts of that era seemed to have.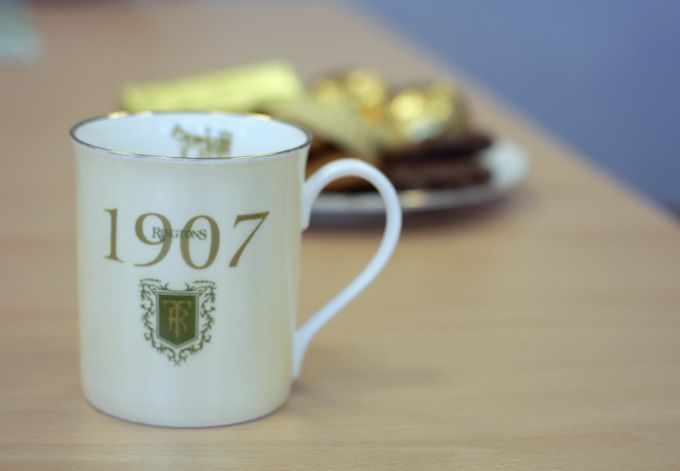 We then moved on to the hub of Ringtons HQ, the tea tasting room. The smell of hundreds of blends of tea combined was amazing as we walked through the doors, and the passion of James who took us through the intricacies of tea-tasting was so interesting and informative. He was incredibly passionate and knowledgeable and the small crowd gathered around him had time to taste a selection of teas and learn more about the different blends and how they are chosen to be selected as Ringtons-worthy.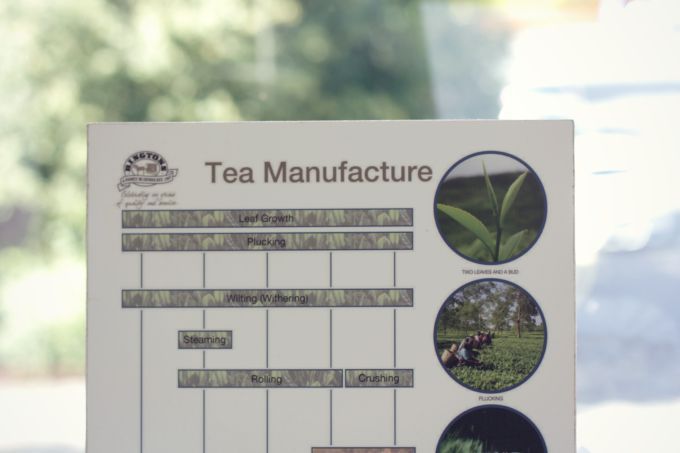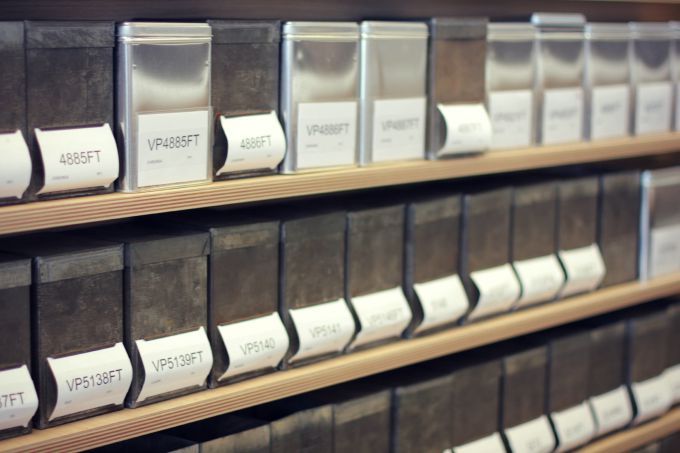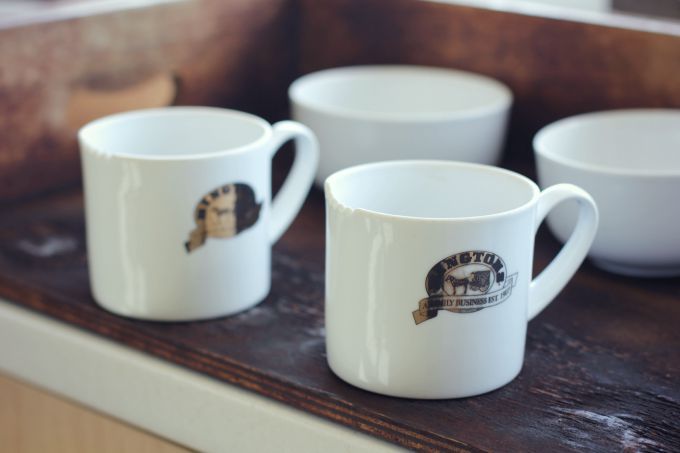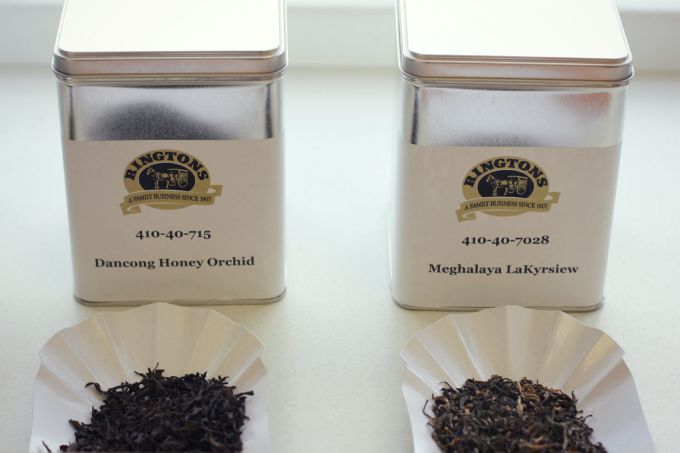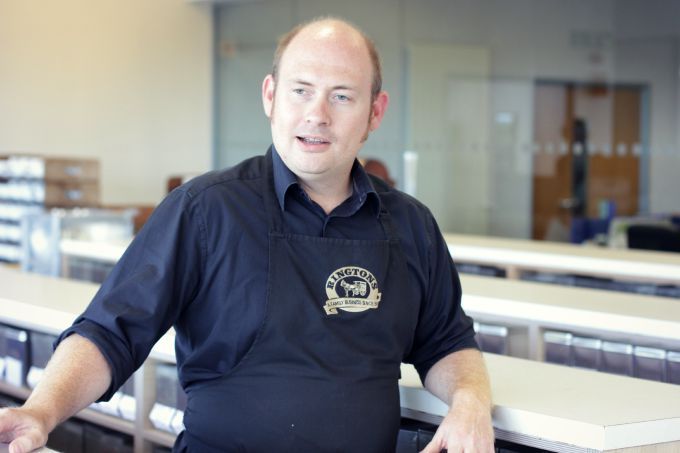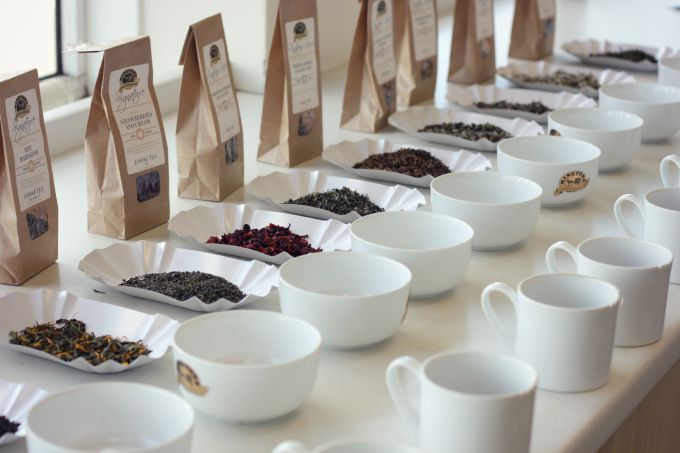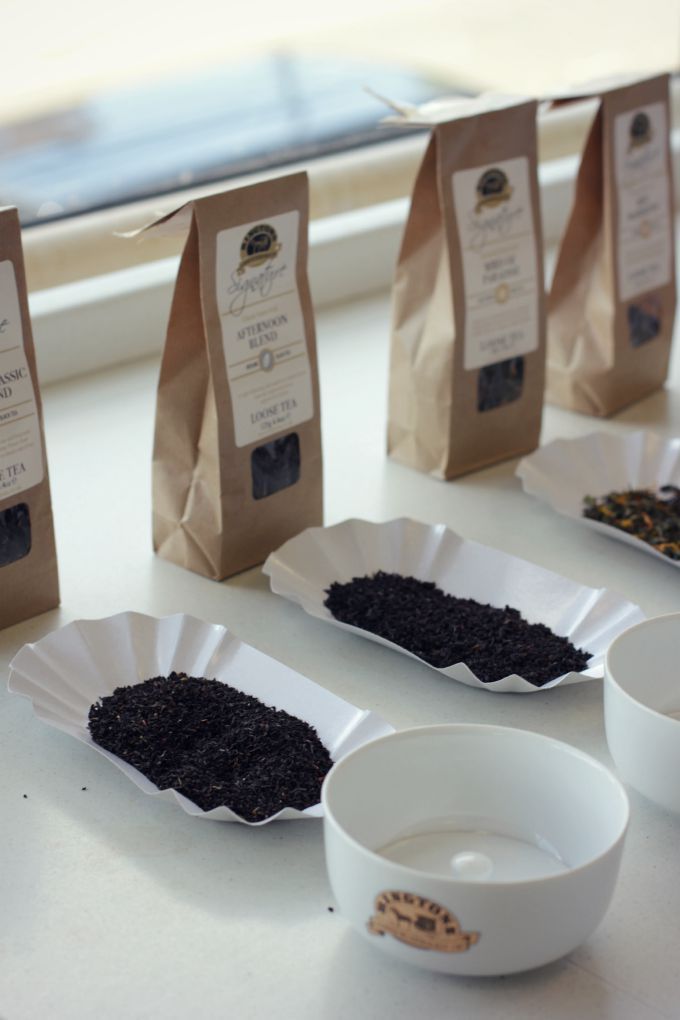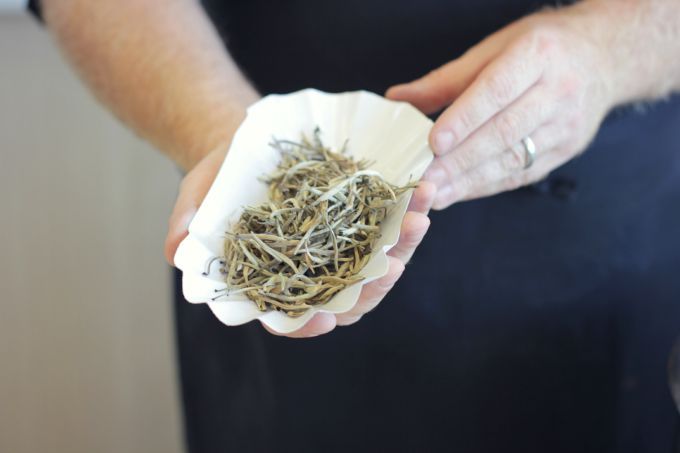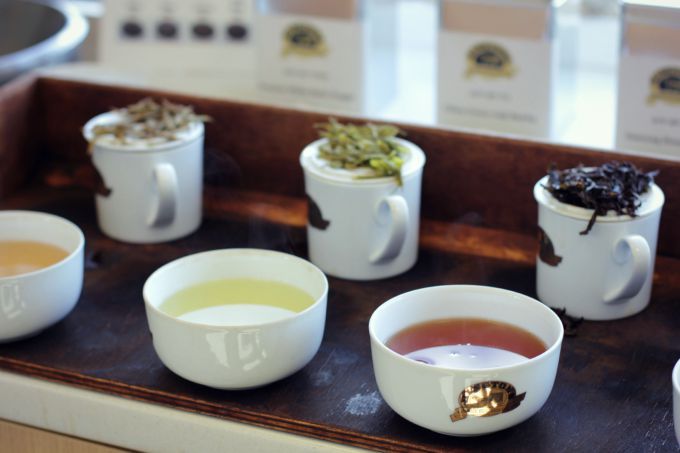 We all had the opportunity to taste lots of varieties of teas, many of which I had never even heard of before, I picked out a couple of favourites that I will definitely have to try again, the Strawberries & Cream Fruit Blend was one favourite as well as one of the Jasmine teas.
After all of the tea tasting, we had worked up quite an appetite so headed back to the boardroom, where Ringtons had laid out a delicious Afternoon Tea for us all, scones, cakes and sandwiches a-plenty.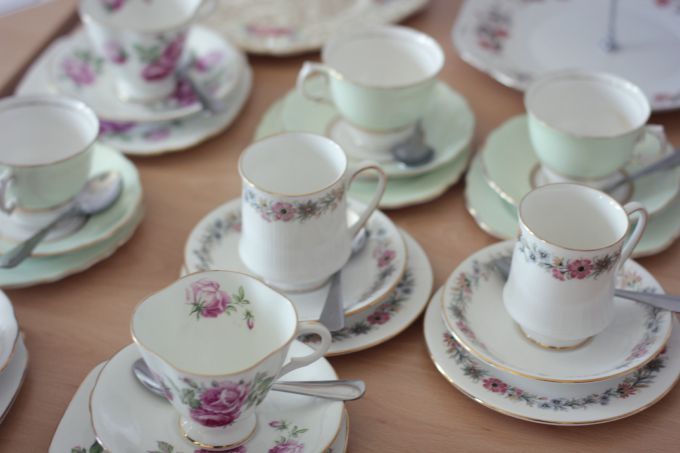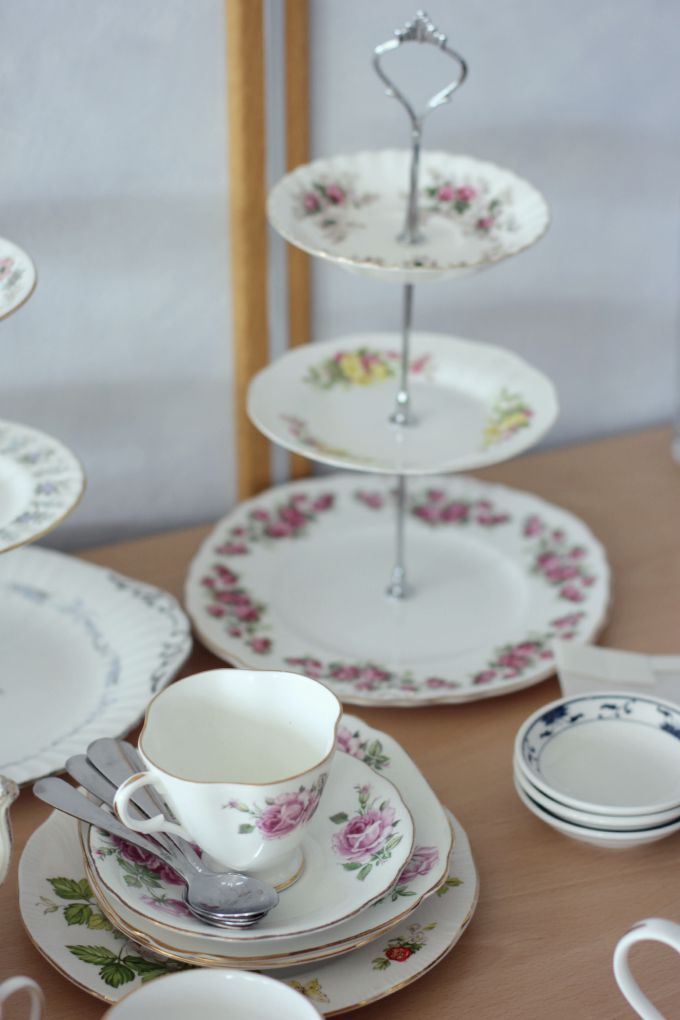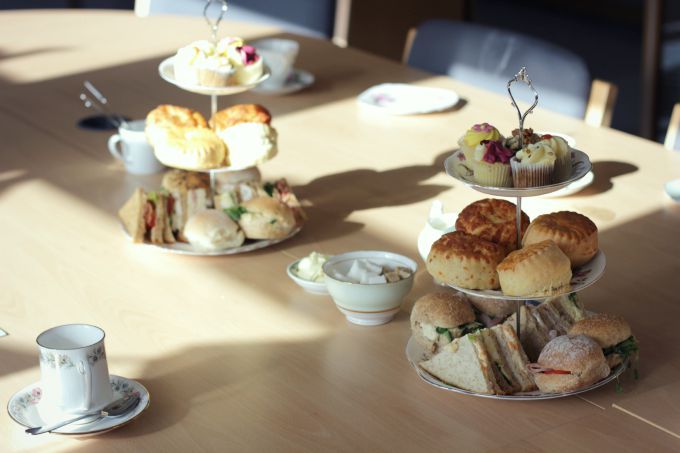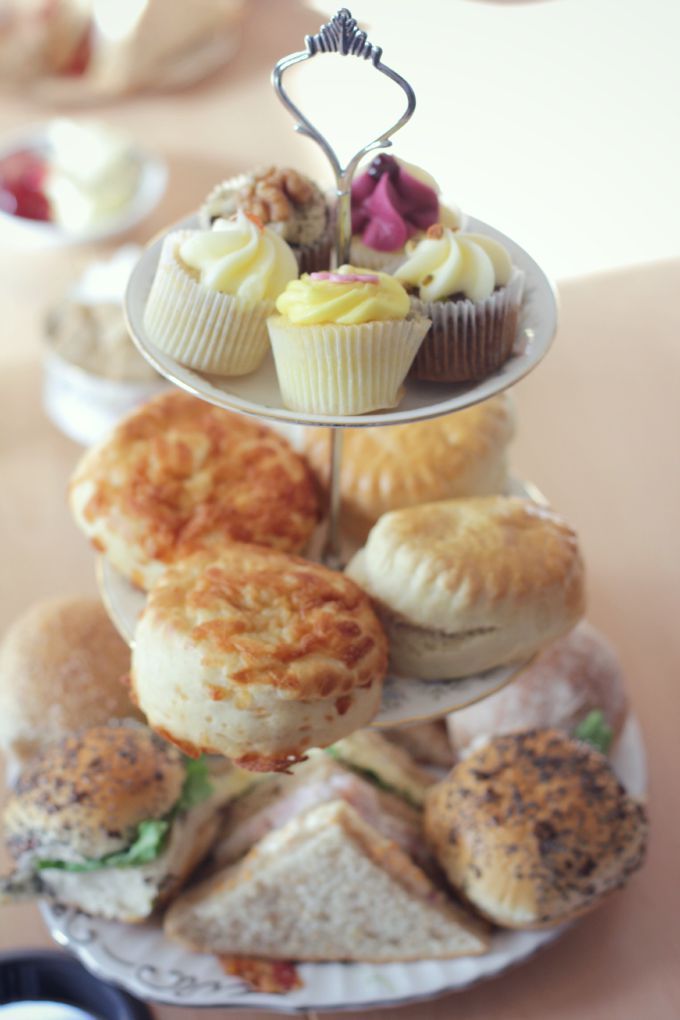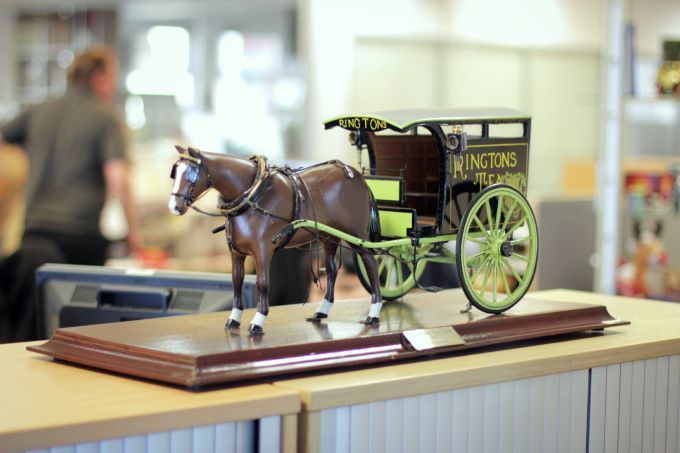 Although Ringtons are a NE England based company, they do offer free delivery around the UK as well as worldwide delivery - you can find their products to buy here and include coffees, biscuits, accessories and gifts as well as the traditional assortment of tea blends.
Special thanks to Ringtons and Venture Stream for organising and inviting me to a great Wednesday Afternoon Tea Party. And to Chloe, Lauren and Adele for being amazing company :)
PS I also really like this downloadable guide on how to make tea for a friend, colleague or family member, as we all know how important it is to get your cup of tea just right!