A relatively restrained month on the shopping front. This Capsule Wardrobe living is helping me contain my shopping habits if nothing else. Here is what I bought in the month of June...
Some sale buys from & Other Stories. Don't you just love it when the items you have been patiently waiting to buy eventually go on sale. These two midi dresses were bought with a glimpse of summer in mind. Basic, standard and very comfortable and cool to wear. I also bought a whole load of other sale buys but most of it I returned, these two woolly jumpers though I really love and know they will get a lot of wear come the Autumn and Winter. I have even been wearing them this month already, instead of a coat when the weather turns cooler. You can see the blue dress and sweater here.
I also hunted high and low for a summer beach cover up. I wanted a natural cotton fabric, knowing it would be much cooler than polyester, which seems to be all you can buy these days. Beach cover.com came up on a Google search after I had been looking for weeks at the usual places, and at a really good price too. I can't wait to wear it when I go on holiday in a few weeks.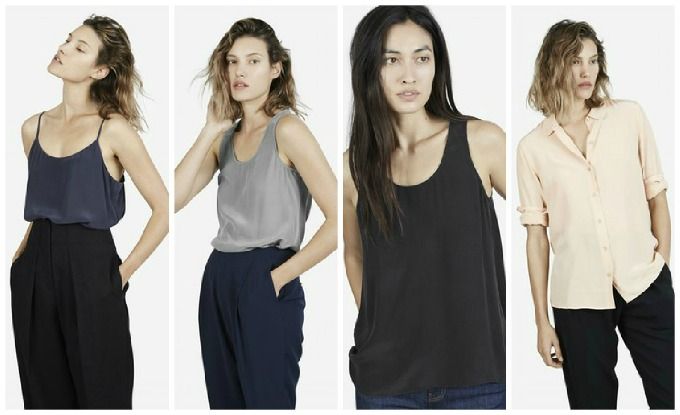 Also last month was my Everlane order that you have already seen. These too I think I will get a lot of wear out of in the cooler months, as layering pieces under woollens. But in the meantime, natural silk is very cool to wear when the temperature is warmer.