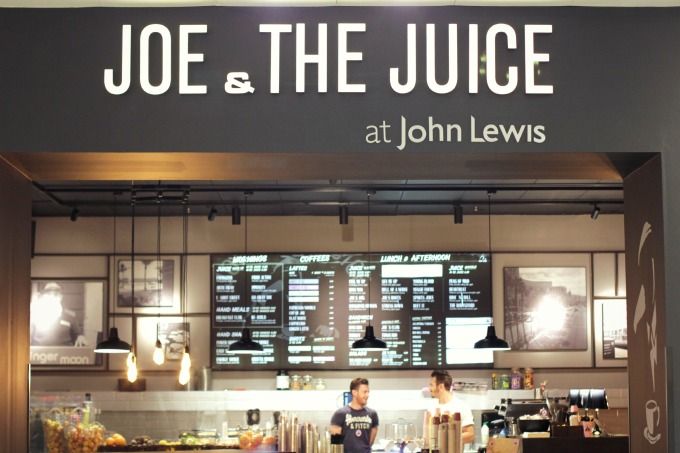 I'm always on the hunt for new eateries in my home city of Newcastle upon Tyne. So when invited along by John Lewis to experience their new Joe & The Juice concession, I couldn't wait. I had already seen a lot of noise across various social networking channels and knew this would be right up my street. Tucked away in a cosy corner on John Lewis' first floor ladies fashion, is Joe & The Juice. You forget you are in a department store, actually you forget you are even in Newcastle, I would liken it most similarly to one of those cool juice bars you find in Downtown New York.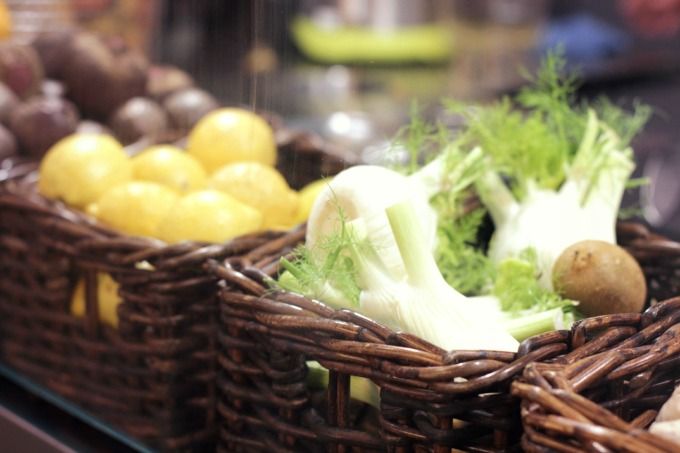 Joe & The Juice specialise in ultra healthy, ultra fresh sandwiches & salads, juices and good coffee. The mountain of fresh produce is so refreshing to see with absolutely everything on the menu made from scratch, right there while you wait.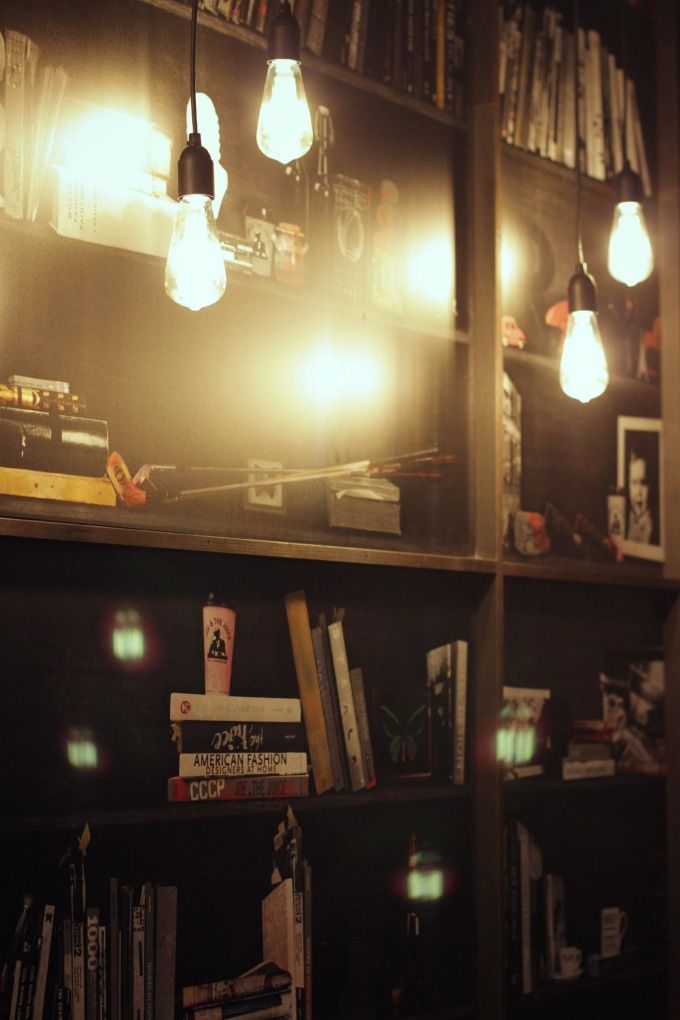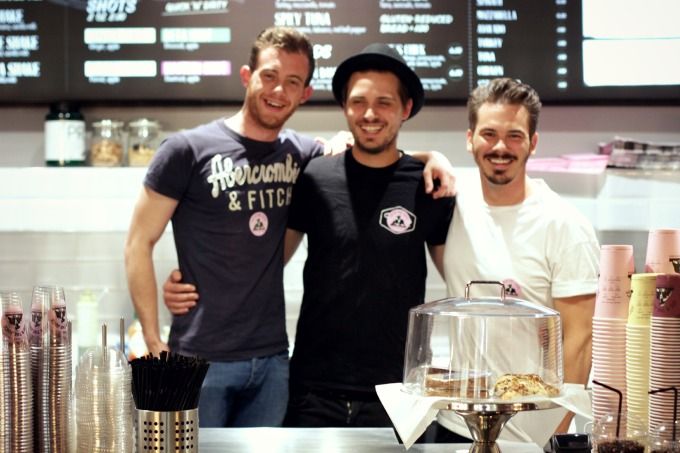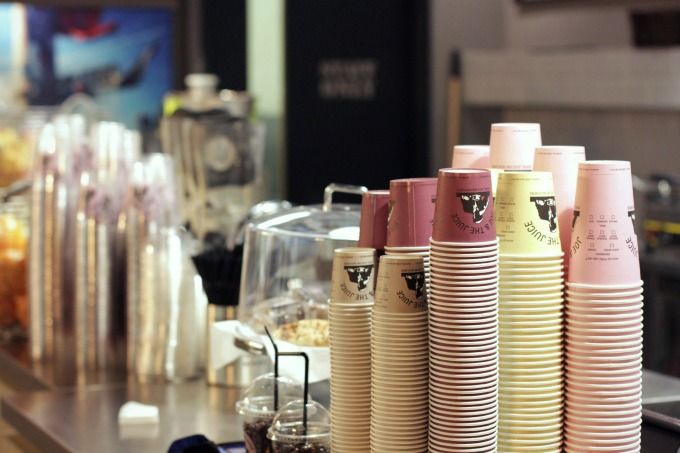 The Joe & The Juice brand originated in Copenhagen, Denmark and is quickly spreading around the world as the desire for fresh, simple and healthy food is one trend unlikely to be going anywhere soon. The staff immediately become your best friends in the space of around five minutes, laughing and joking, their friendly relationship with one another is quite infectious.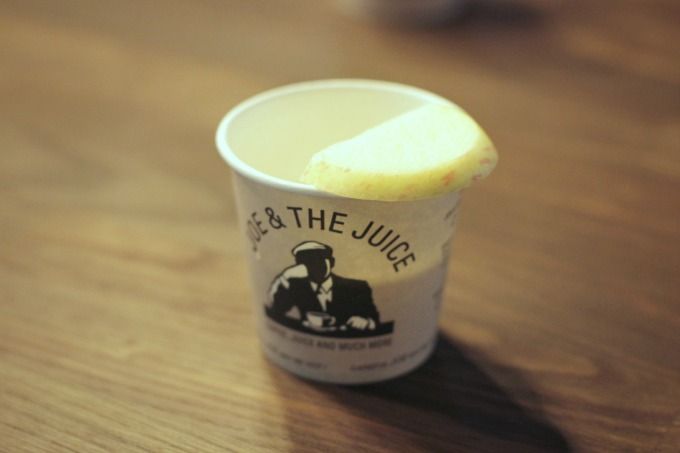 My meal began with a Ginger Shot, comprising of ginger and apple. I love anything spicy, so this for me was very to my taste, very zingy and the perfect pick me up. I then ordered the Spicy Tuna Sandwich (minus the red bell pepper), which uses the most delicious toasted rye bread. And to finish off, the Stress Down Juice which contains strawberries, apple & ginger to continue with the spicy theme.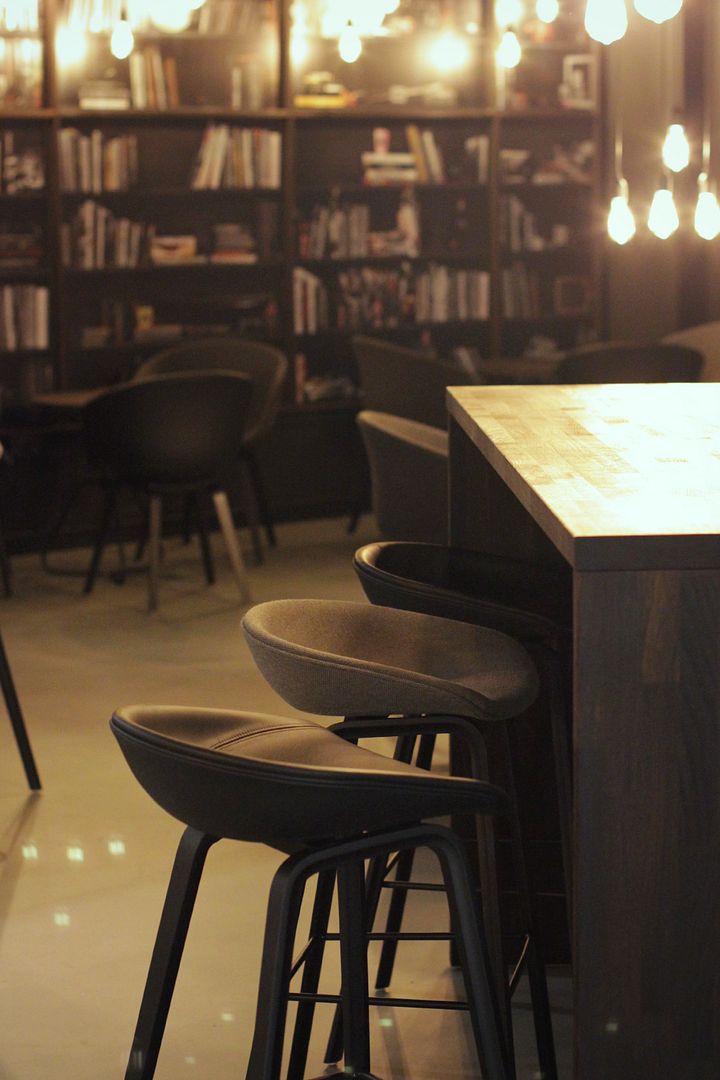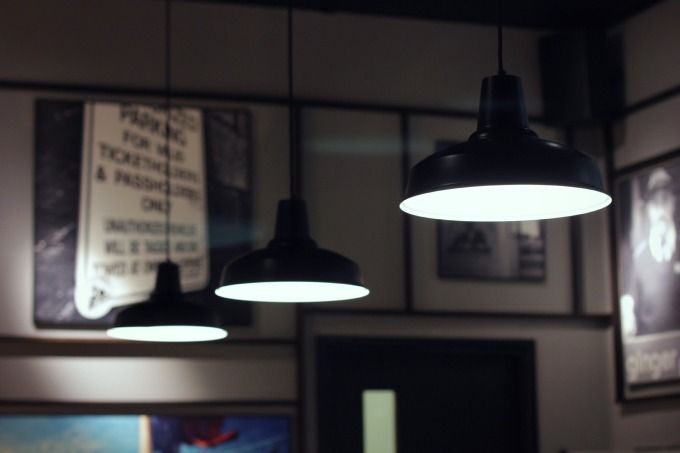 The location of Joe & The Juice is so perfect, you can forget you are in a busy shopping centre and can completely relax in dim lighting, with free wi-fi and very good food and drinks. The decor is very relaxed with interesting artworks - which if you look very closely are actually customers' Instagrams all including the Joe & The Juice sticker logo. I can understand how the John Lewis staff are making it their aim to work their way through the entire juice menu - I will be joining them again myself very soon!
@: joeandthejuice
@: joejuicenewcastle
#joeandthejuice
#joejuicenewcastle