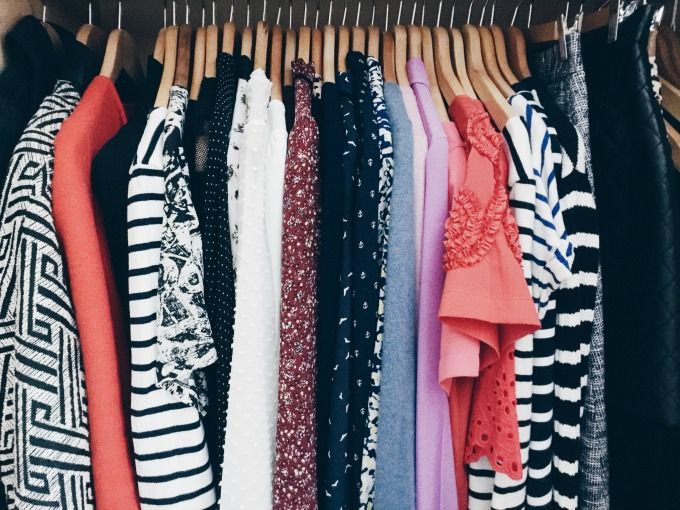 I have found one of the main difficulties with the first Capsule is actually the way my storage is
set out. I have a Dressing Room in my home (you have seen it before here and here) which was originally set up to house a large collection
of clothing. I originally had around 120 dresses for example, so one double wardrobe was solely
designed to be used just for dresses. I then have another two double wardrobes and another two
single wardrobes, each used for specific items, depending on the length of garment. Because all of
the clothes are scattered around all of these different wardrobes, the end result is just confusion
with the introduction of a Capsule Wardrobe. This confusion and the amount of time it was taking to
get dressed in the morning is the exact reason why I started the Capsule in the first place.
In my mind, I have future plans to change the layout of my Dressing Room (there is a move planned to
a larger house next year) and I know I will change the way I organise my clothes. I would like to
invest in a French Armoire for the main bulk of the Capsule and then work the rest of the storage
around the needs of both myself and my boyfriend.
In the meantime, I know I need to come up with a new way of organising my clothes so that the
Capsule becomes easier to live with. So another phase of Wardrobe Culling is inevitable, this time
to clear out EVERY item in my wardrobes and be stricter still with myself over what items are good
enough to keep.
I will use the 'Dress Wardrobe' (which is in a corner of the room and not the most accessible) as
the storage for my Seasonal and Maybe items. Once there, I can forget about them for a while and
re-evaluate when it comes to the next season. In the other two double wardrobes (which also house
Ikea shoe storage and a set of drawers, so they are not as large as they may sound), will be the
current season's Capsule. These two double wardrobes are in the centre of the room and the easiest
to get to. A bit like going to the gym, a system needs to be made easy for it to work.
~~~~~~~~~~~~~~~~~~~~
See more Capsule Wardrobe posts here. And Wardrobe specifics here.