I have to admit this didn't end up being the healthiest day for food. But I was at home for most of the day, so decided to document it anyway...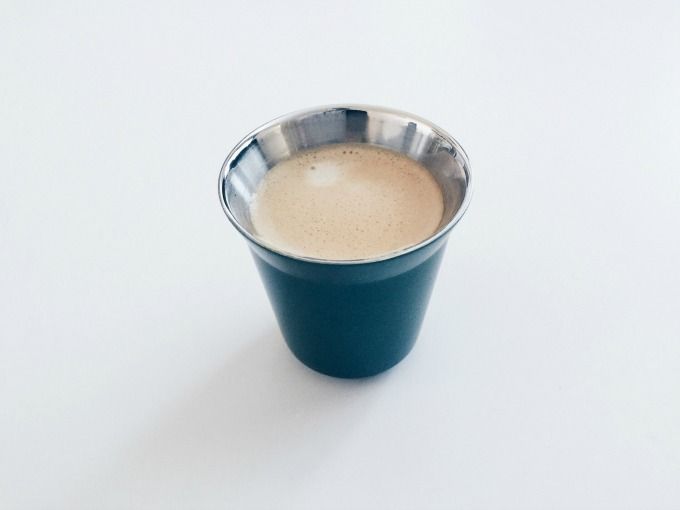 Getting home from the gym, I made myself my first Nespresso of the day.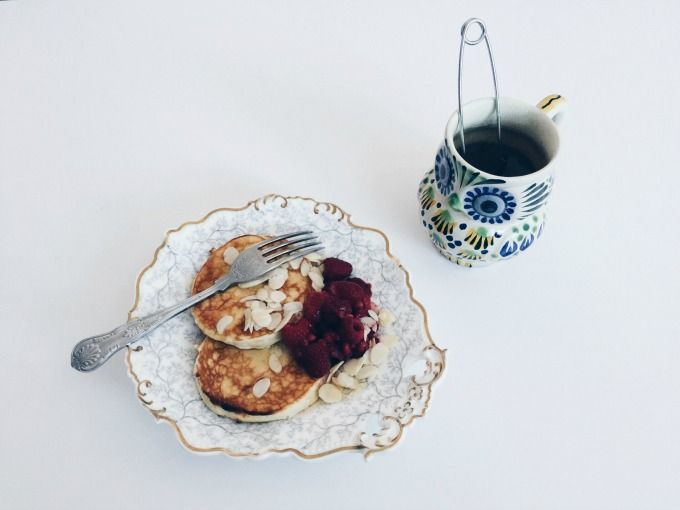 Later on, a breakfast of buttermilk pancakes with raspberries, flaked almonds and honey. And a cup of Kusmi Tchai Tea.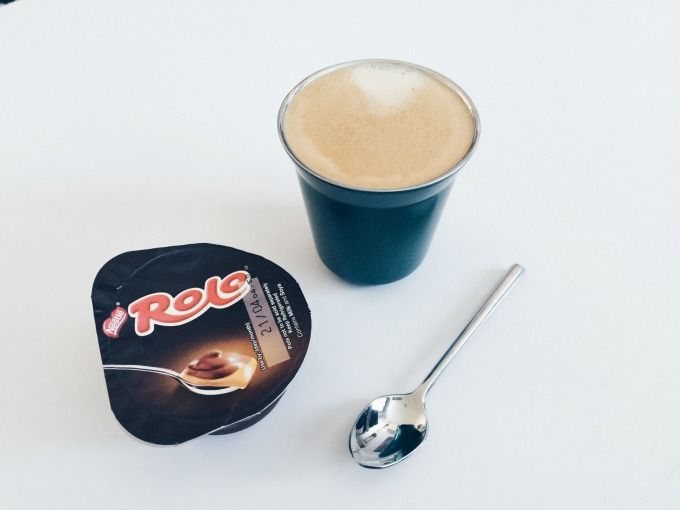 Another Nespresso with a Rolo chocolate pot for a late morning snack.
Lunch of 3 egg smoked salmon omelette with a glass of strawberry and banana smoothie.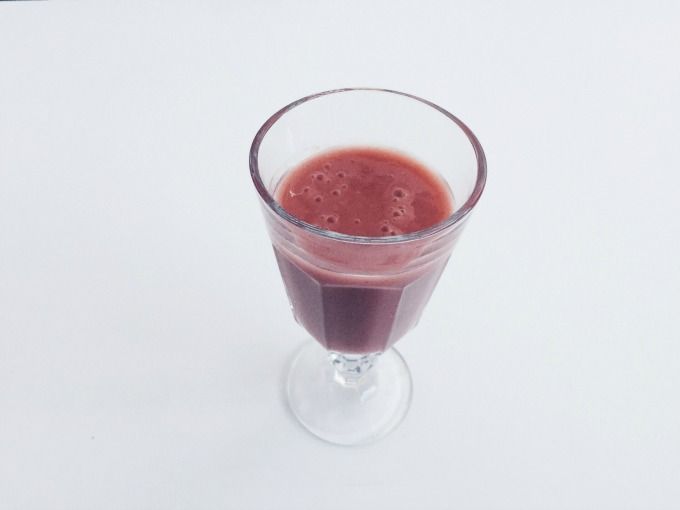 Another glass of smoothie mid afternoon - delicious!
And the final meal of the day - Quorn sausage sandwiches in seeded bread with HP sauce :)