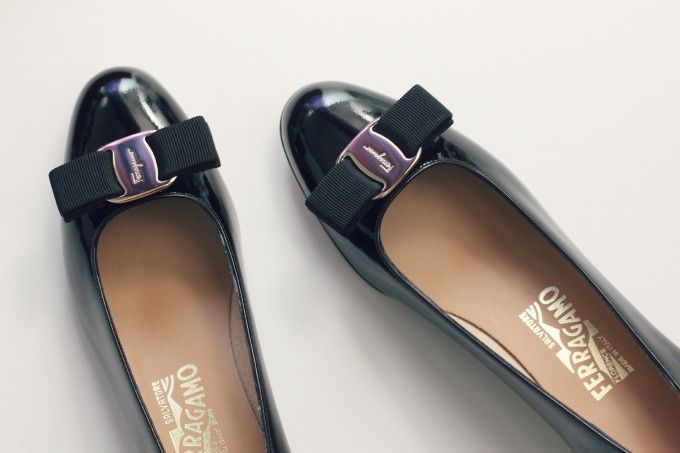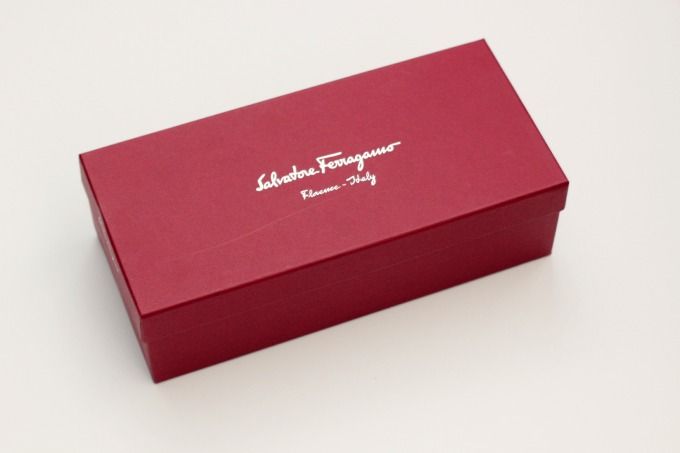 Ferragamo Vara shoes - are these not the most perfect pair of granny shoes to exist? I already owned a pair of these, vintage bought from eBay for around $14 six years ago. And despite being a little battered I have worn them probably more than any other pair of shoes I have owned. I always knew I wanted to buy a new pair of these from the Ferragamo boutique, so recently made the splurge and made them my own. I decided on the patent leather this time as I think they look so much more dressy, my last pair were a leather skin effect. It is also worth noting that it is better to size down half a size with this particular style.
I believe the Vara shoe is 37 years old this year and for me epitomises a perfect classic shoe which will never go out of style. I tend to favour classics like this whenever I am making a big purchase, knowing I will get my money's worth for years to come. I have recently gone off complete flats in recent times, so the small heel on these are perfect to make me still feel 'dressed' and not too casual as I do in a flat shoe. Although if flats are your thing they also come in the Varina style which is without the heel.
If you can manage to get your hands on a pair of vintage Vara in the colour, finish and style of your choice - I say go for it, you will get many years of wear out of them, they are so well made. And if not, a pair of new Vara are definitely worth the investment.