Twice a year, I like to update my scent wardrobe with the purchase of a couple of new perfumes. This will usually be at the beginning of the Spring/Summer season and then again at the beginning of Autumn/Winter. I love the feeling of wearing a new fragrance that really inspires me to live in the season.
Perfume also helps to create a path of memories, I think the main purpose for me (along with smelling good!) of wearing and changing my fragrances, are the memories they evoke of the various experiences throughout my life. I can still remember the fragrance I bought and wore on my very last family holiday as a teenager (
Chanel No5
) and the fragrance I bought at the airport on my first ever girly holiday (
Guerlain Jicky
). I know if I were to wear either of those perfumes now, they would take me right back to those days. And there are many many more besides those across the various seasons and years of my life.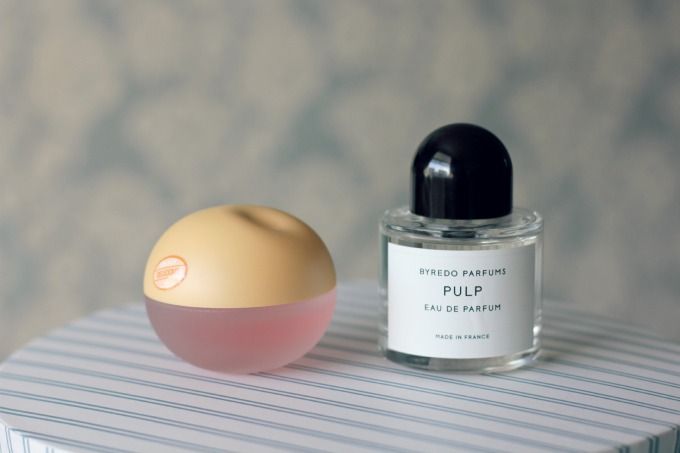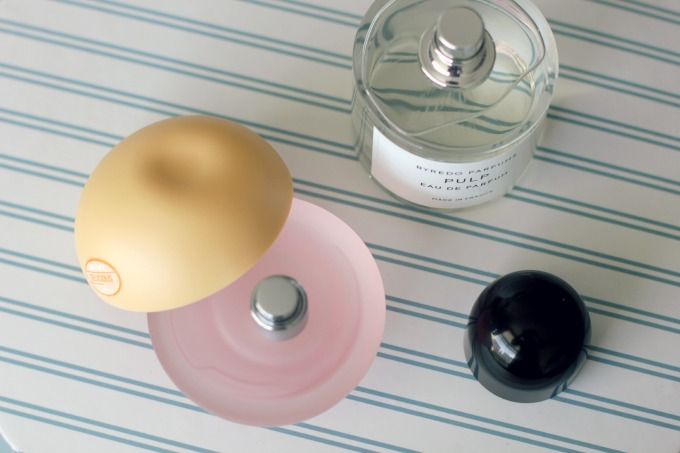 So, getting back to the purpose of this post, I wanted to share with you my choices for Spring/Summer 2015. Ideally I like a light daytime fragrance and then a heavier evening fragrance that is a little stronger and more unusual for those special nights out.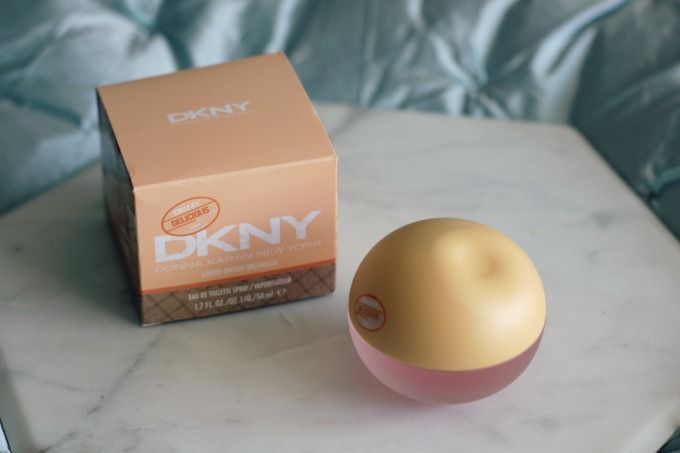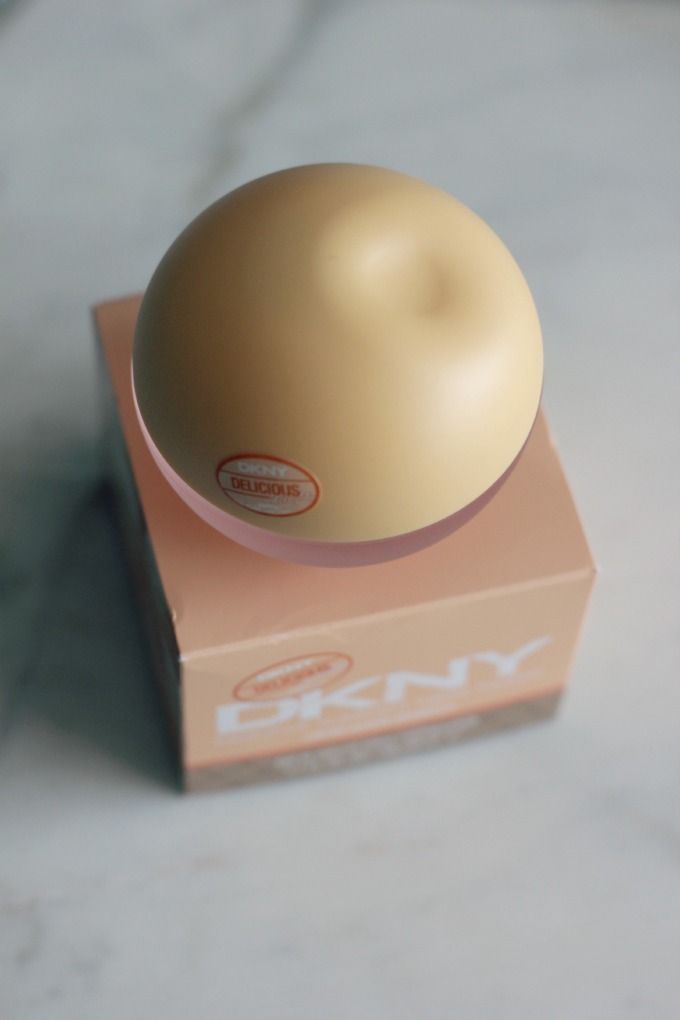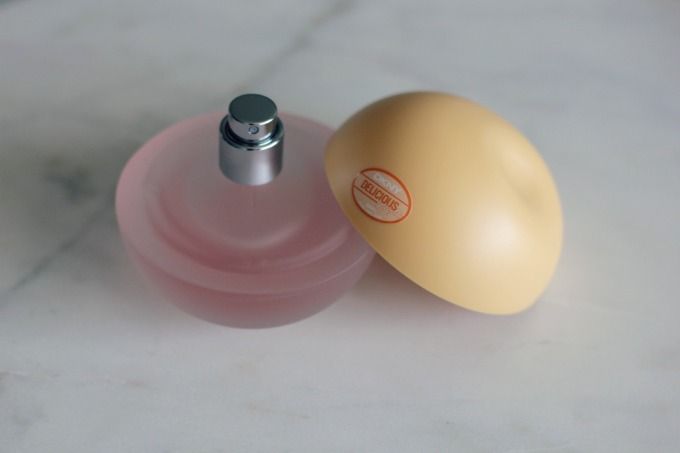 The daytime fragrance I have chosen is DKNY's Delicious Delights*. This comes in a few different scent options, mine is the Dreamsicle fragrance. This is such a light floral, fruity fragrance and at a good price point, so perfect for daytime use. It reminds me a little of Clinique's Happy, so if you are a fan of that you will love this too. The bottle is so cute (packaging is nearly everything afterall), it comes in an apple shape with a bottle top that you remove with a sort of twist/slide motion. Wearing this makes me feel young and carefree
In terms of it's make-up, it has sweet notes of green apple and exhilarating accents of peach nectar and apricot sorbet - it is definitely those peach notes that feel strongest to me and that I find most appealing.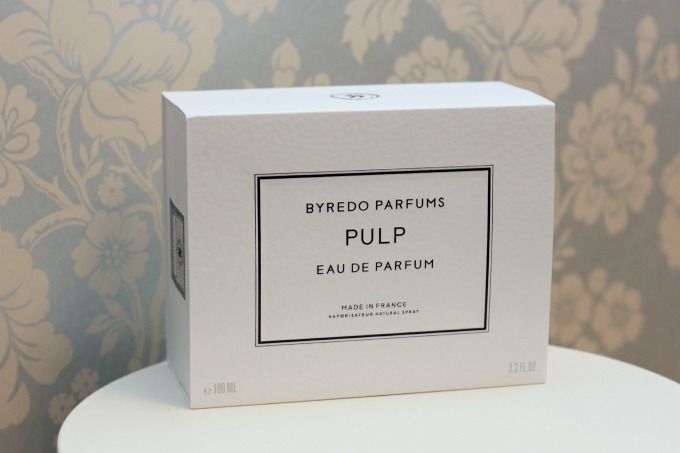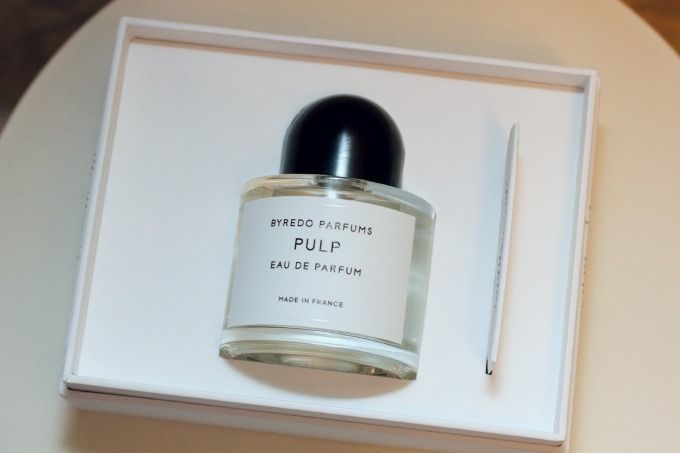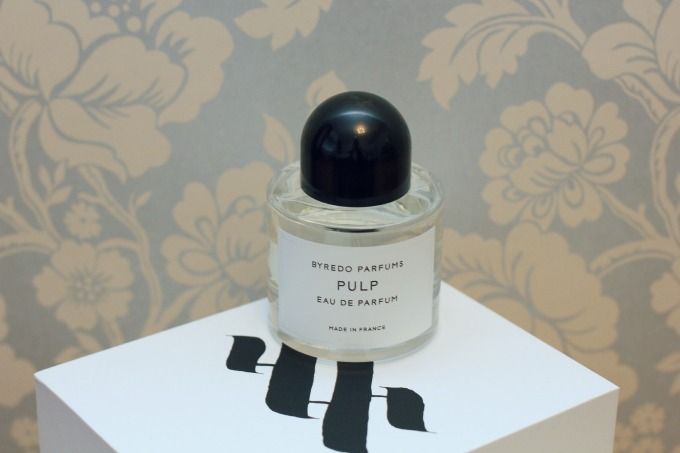 The evening fragrance I have chosen is Pulp by Byredo. This brand has been across my Insta-feed for the longest time and I have had my eye on purchasing a bottle for myself but couldn't quite make up my mind which one. I eventually decided on Pulp which is another fruity fragrance but with a delicious musk scent to it, making it perfect for evening. The price point is higher with this brand so I'm more inclined to keep it for special occasions. This fragrance is described as Floral-Fruity - which isn't a perfume description I would usually go for but when I looked at the notes, I could see why my nose was drawn to it. The top notes are bergamot, cardamon and blackcurrant, with middle notes of fig, red apple and tiare flower and base notes of cedar, praline and peach blossom. Can you detect a peach scent theme in my fragrance choice this season? I definitely have my eye on more Byredo perfumes in the future, they have such an unusual tone to them.