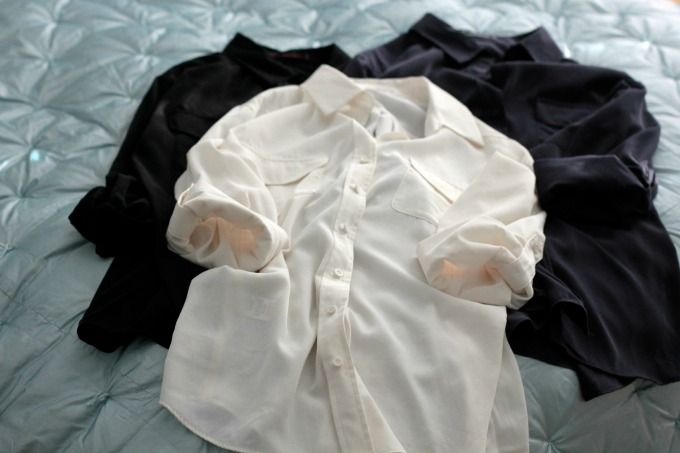 To get started creating a Capsule Wardrobe takes a certain amount of determination. You have to be ready for this, as the first step is having a good clear out and de-clutter of your wardrobe. I followed this simple 5 step plan to keep me on track. If you are looking to build your own Capsule Wardrobe, you may find this useful too...
1. Empty wardrobe. Create piles of 'yes', 'no' & 'maybe'. Give away or donate the 'no' pile and replace the 'yes' and 'maybe' piles back into the wardrobes.
2. Decide on the number of items to include in the Capsule.
3. Look at the items that are missing and make a list of things to buy according to budget.
4. Think about separates, colours and how they are going to work together as well as taking into account the likely weather conditions for that season.
5. Put together that season's Capsule. Simple!