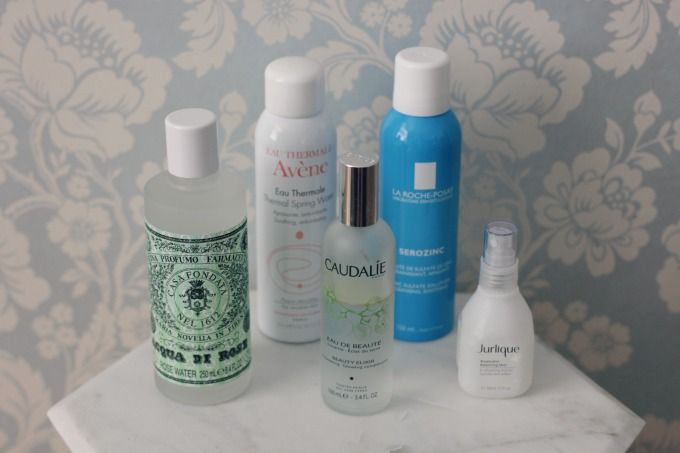 These are the current mist/toner products that are currently in my beauty stash. I like these particularly in the warmer months but at any time they're a lovely product to help the skin refresh.
The first two products are both in a can that gets cool once shaken. The Avene is a mineral water, so doesn't do too much other than refresh but is a lovely spray to use to set the make-up or after moisturiser for an extra splash of something cool. The Serozinc is an amazing spray that I can't wait to repurchase, I wish I had bought more of these when I last visited City Pharma in Paris. I use this as a toner, sprayed directly on to the skin. I find it especially good if I have any kind of break-outs, I really feel that it calms my skin.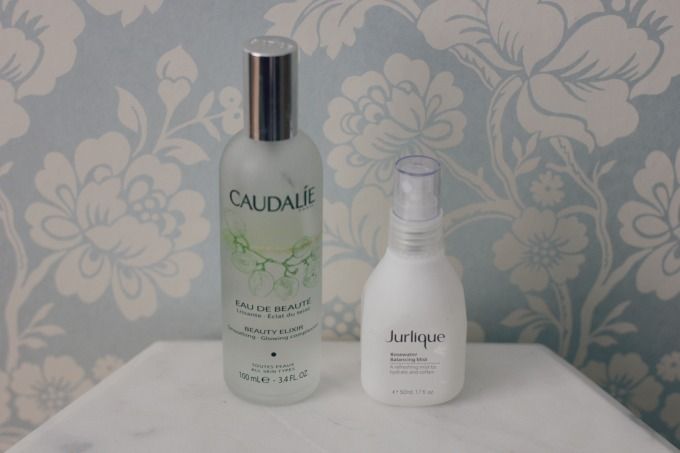 I also bought the Caudalie Beauty Elixir from my visit to City Pharma, wanting to try this after reading all of the hype. This is a lovely product to own, it has a real zesty, invigorating fragrance that seems to brighten and refresh my skin. It is quite expensive, so worth buying in Paris where it is a little cheaper if possible. The Jurlique Rose spray is the bottle I keep by my bedside and is a very calming fragrance for a little re-fresh before sleep.
Finally, the product I continue to re-purchase (and which you have seen me rave about many times before) is this Rosewater by Santa Maria Novella which I buy from their small apothecary in Burlington Arcade in London. Not only is the packaging just beautiful but it has the most lovely delicate rose fragrance. I apply this with a cotton pad as a toner and it gives my skin the most amazing clean astringent tingle. Definitely a product I can't live without.