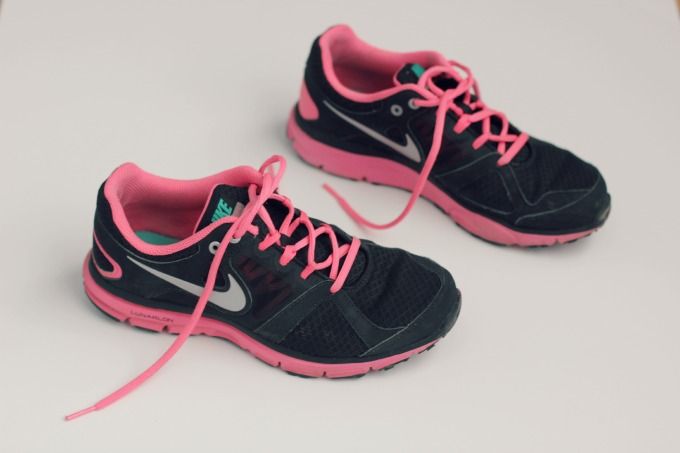 Since my last post on exercising two years ago, I thought I would go into a little more detail on what my regime involves. I try to go to my Healthclub three times a week. I would love to go more and do other things in addition to this but as with most of us, time is very much against me.
As I am mostly on a fat-burning mission, I choose exercises that are cardio-based rather than toning, although those are something I have spent a lot of time doing in the past also. Maybe when I get to my ideal weight, I will consider those again. But for now, I'm happy with the fat-burning.
So this is my current routine, I should probably mix it up more so that my body does not get used to it, but it is what I feel most productive in doing anyway:
• Stretching - 2 mins
• Cross Trainer warm-up - 5 mins (burns approx 30 calories)
• Treadmill Interval Walking~Running - 30 mins (burns approx 280 calories)
• Bike fat-burn/manual - 15 mins (burns approx 80 calories)
• Rowing machine level 6 - 5 mins (burns approx 45calories)
• 100 sit-ups
• 20 squats against an exercise ball against the wall
• Stretching - 2 mins


In addition when I have more time, I will also add in:
• 4kg arm weights - 20 reps x 4 exercises
• 4kg weights - 40 lunges
I prefer to go to the gym with a gap in between so that my body can repair itself - usually Tuesday, Thursday and Saturday or Sunday.
I would really like to add in some toning exercises such as Body Balance or Pilates which I have done a lot of in the past. I think these are a lovely Sunday morning exercise. And also I really like a Sunday evening to go swimming and use the sauna, a very nice way to end the week I think. I will usually swim 40 lengths of a 25 metre pool, sometimes splitting them in two and relaxing in the sauna in between. But this is in reality a rarity, finding other more productive ways (ie blog) to spend the evening, (lining up blog posts for the week ahead instead).
I have some iPhone apps that help me out and keep me
motivated when I exercise, coming up in another post very soon.