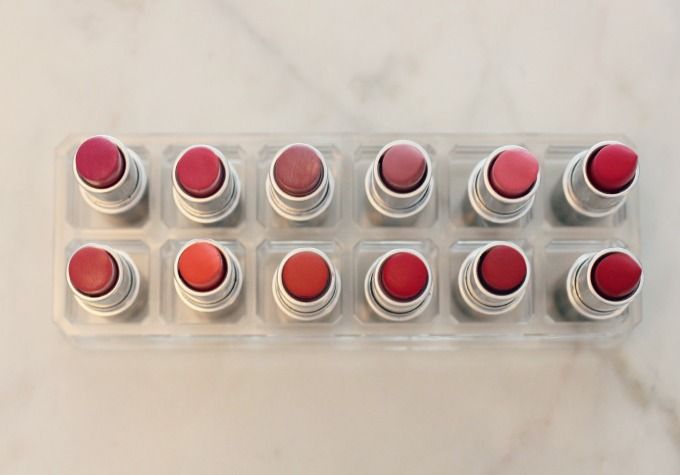 Since my last Lipstick Collection post, I thought today I would continue with the lip product theme, narrow things down and focus on just my MAC collection. Currently residing at twelve lipsticks, these are all part of the main collection from MAC. Although not my favourite brand, I still like MAC as they are less expensive than most high-end make-up brands and I love their recycle system. I also like the different finishes they offer in different colours, so if you have a preference for a finish you can stick to one type. I tend to wear these mostly as daytime lipsticks.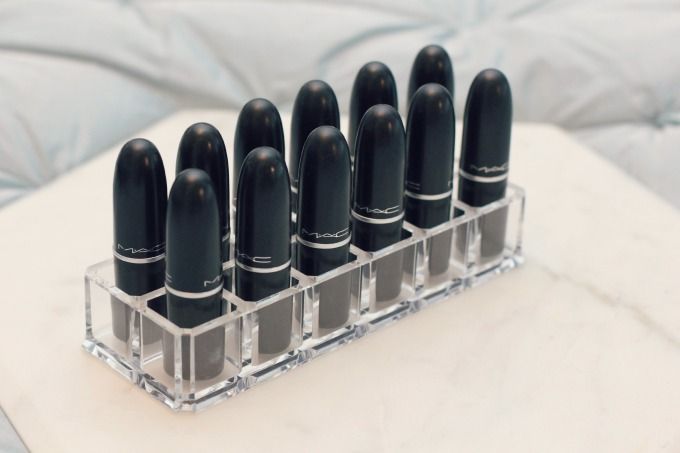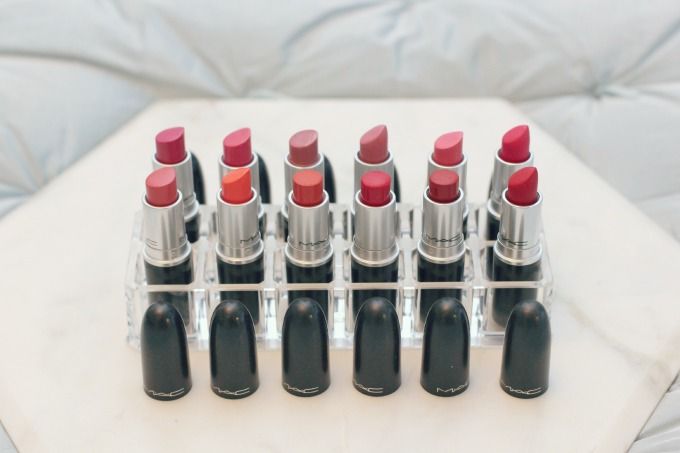 Red Lipsticks (l-r) - Ruby Woo, Russian Red, M.A.C. Red
Ruby Woo (Matte) - A very retro lipstick. Personally I find it a little too matte and dry and even a little too retro to suit my own style but a classic nonetheless.
Russian Red (Matte) - This is not as matte as Ruby Woo, it is a brown toned red and quite deep. A well used favourite.
M.A.C. Red (Satin) - My favourite red MAC lipstick, this is a very blue toned red and suits my colouring more than the others.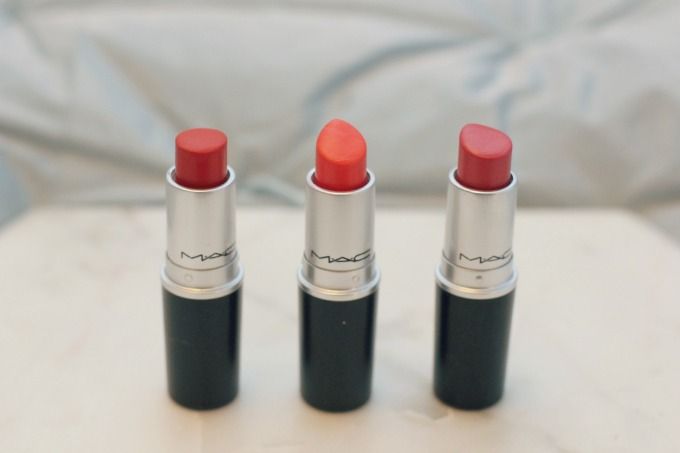 Orange Lipsticks (l-r) - So Chaud, Morange, Crosswires
So Chaud (Matte) - A deep brick orange in colour.
Morange (Amplified) - Quite a neon orange. I like to use it over So Chaud to make more of a creamy combination.
Crosswires (Cremesheen) - This is a lovely rose orange with a pink tone to it. I've re-purchased this a couple of times, it's such a pretty colour.
Bright Pink Lipsticks (l-r) - All Fired Up, Lickable, Lustering
All Fired Up (Matte) - This is a very vivid Schiaperelli pink, very blue toned with excellent staying power.
Lickable (Cremesheen) - Quite a sheer pink, very blue toned again.
Lustering (Lustre) - A very creamy formula, a beautiful shade of pink.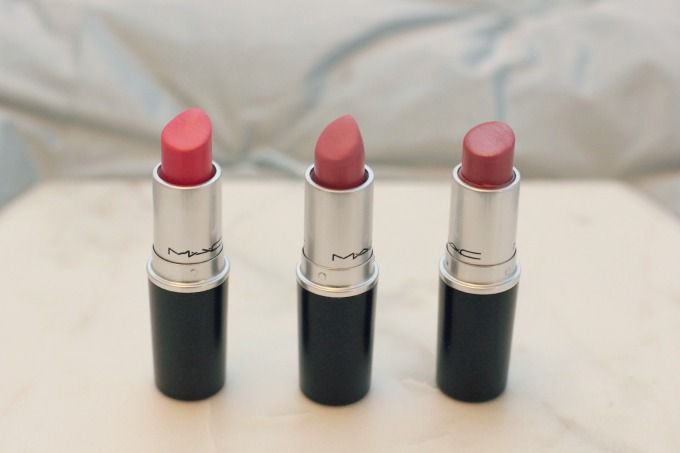 Pale Pink Lipsticks (l-r) - Chatterbox, Pink Plaid, Hot Gossip
Chatterbox (Amplified) - Another from the amplified range, gives this colour a neon edge.
Pink Plaid (Matte) - This is quite a nude / lilac pink shade, when I was looking for a 'my lips but better' colour. Doesn't quite work as that but a pretty colour anyway.
Hot Gossip (Cremesheen) - A sheer everyday pink lipstick.