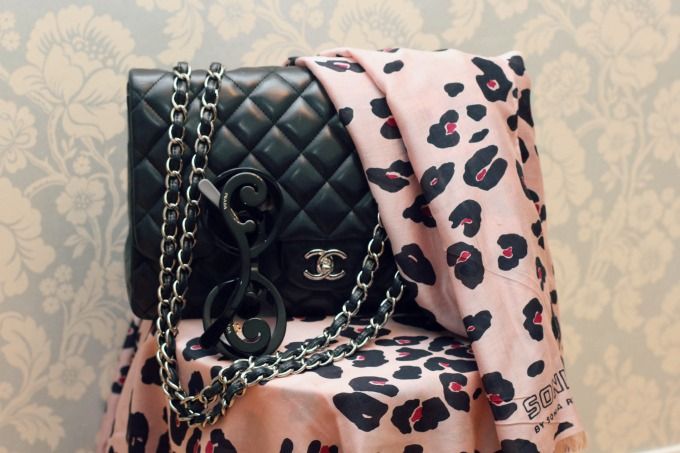 This is something I have been thinking about for the longest time. I have a room in my flat dedicated to my clothes, it is overflowing, the wardrobes cannot fit another thing in them. When I look inside them, it is not an easy task deciding what to wear as there is just too much choice and actually I can't really see the crumpled clothes properly anyway.
I don't mean to sound ungrateful for owning a lot of clothes, they have all been worked hard for with my own money and come my way via the many hours and years I have ploughed into writing this blog. But it got me thinking that actually whilst most of these clothes are ok, I don't really love the vast majority of them. The pleasure and enjoyment I get out of my wardrobe specifically from those pieces I truly love far surpasses those cheaper items that are just ok. Why own all of these things when they are so unnecessary?
I have seen posts on other blogs on The Capsule Wardrobe and decided the time is now right for me to begin culling my own wardrobe and concentrate on owning those pieces I truly love. My idea of a Capsule Wardrobe may not exactly be the same as yours. I don't want a wardrobe with very few clothes, I still want choice. I go to work in an office everyday, so I get through a lot of clothes in the week. And the Capsule Wardrobe doesn't need to be made up of rails just of designer clothes, although generally 'clothes I love' tend to be made up of these. Some well made basics will also feature. I find accessories to be the items I most use to change up an outfit, so there may be more of these than any other category.
I think this will be an ongoing lengthy process but by creating a page here, I hope to keep updated on on the process and document the developments. As a compulsive list-maker, I like to see everything written down to organise myself and stick to a plan. For my own purpose mainly but you may gain some ideas and inspiration from it too. I have made a link in the right side-bar so that I (and you) can access it easily (if you so desire).
I also wanted to create some guidelines for myself, to ensure that I don't waver from the point of creating this Capsule Wardrobe and so that I end up with the well-considered Capsule Wardrobe that I am hoping for:
Create a list of clothes owned

Create a list of clothes to rid

Create a list of clothes wanted

Create Wish Lists in my Greedybook

No spontaneous/random purchases

Give thought for at least 1 month to new (major) purchases

Buy some more good quality basics

Save for wanted items instead of buying ahead

Be patient



The overall mantra is - Buy Less, Choose Well