Spending day the day decorating my Christmas tree yesterday, thoroughly got me in the festive spirit. So I continued with the Christmas theme and set about creating two DIY's as suggested to me* by Yankee Candle. Yankee Candle have amazing candles for all occasions, especially Christmas-time. So as inspiration from two of their Christmas scents, Candy Cane Lane and Angel's Wings, I was sent a crafting kit to make my own Christmas decorations. I thought I would share my efforts with you here.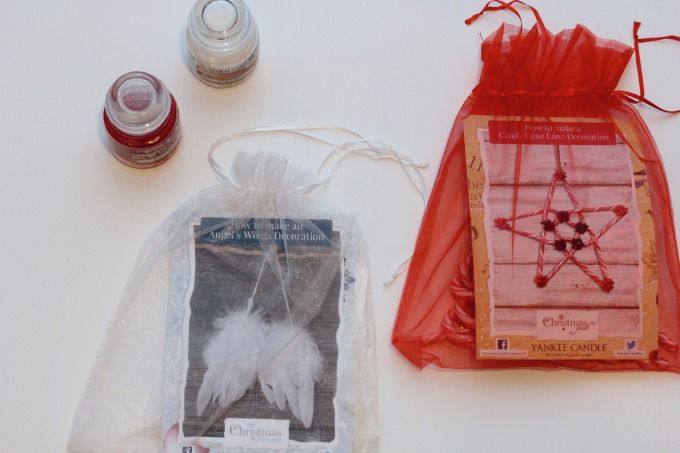 So, my first attempt was the Candy Cane Lane Package which came in a red gauze bag containing 10 candy canes, some decorative bows and some twine for hanging.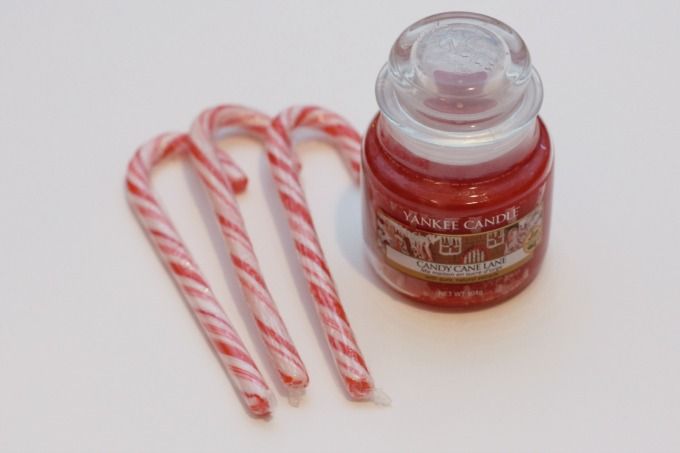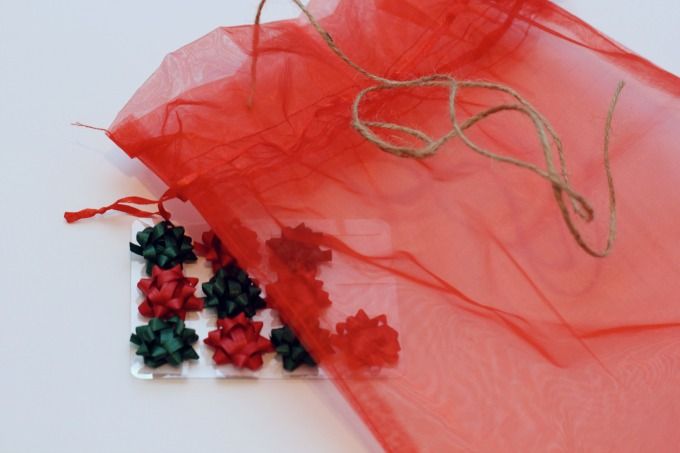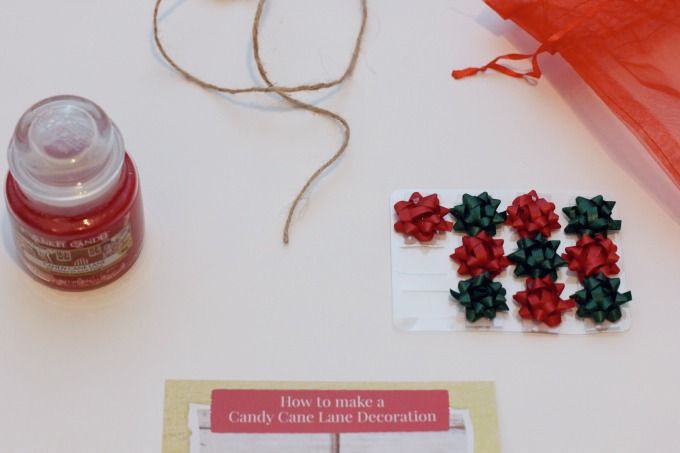 1. Create a heart shape using two of the candy canes and stick together using strong adhesive.
2. Repeat this with the other candy canes until you have 5 stand-alone hearts.
3. Arrange the 5 hearts to make a final star shape by overlapping the curved edges.
4. Once you are happy with the shape, stick the overlapping pieces together to form the star.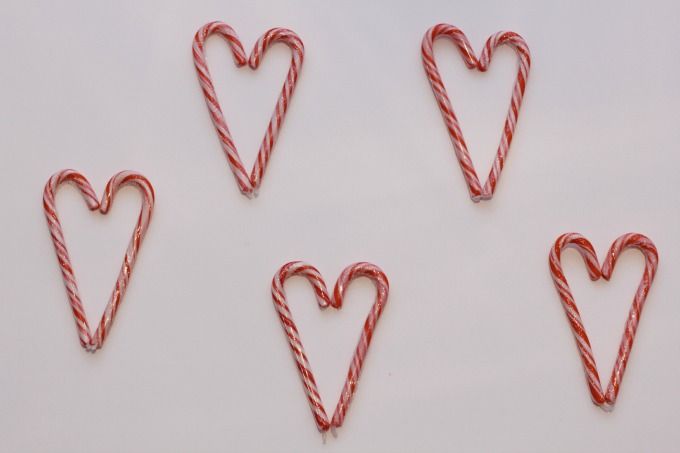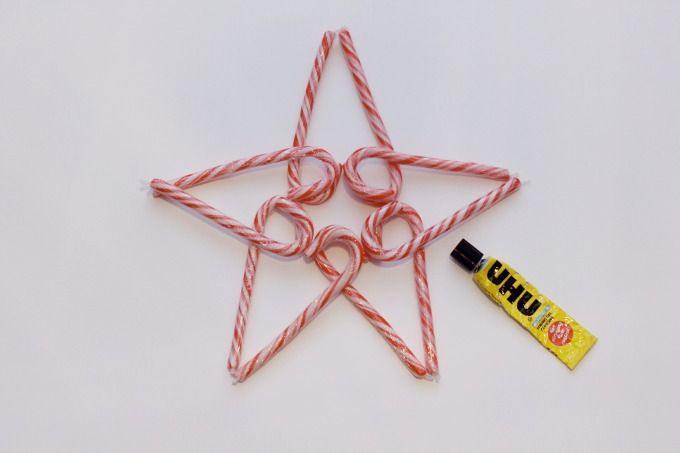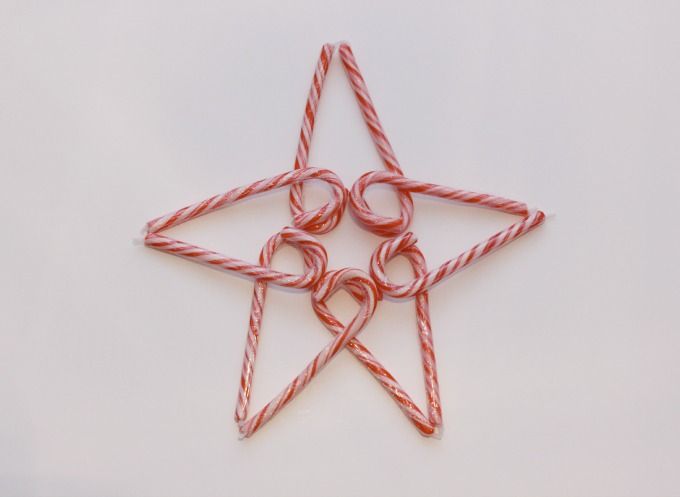 5. Use the red and green bows Christmas present bows to decorate the points of the star.
6. Complete the decoration with the length of twine, loop through on of the points of the star and hang.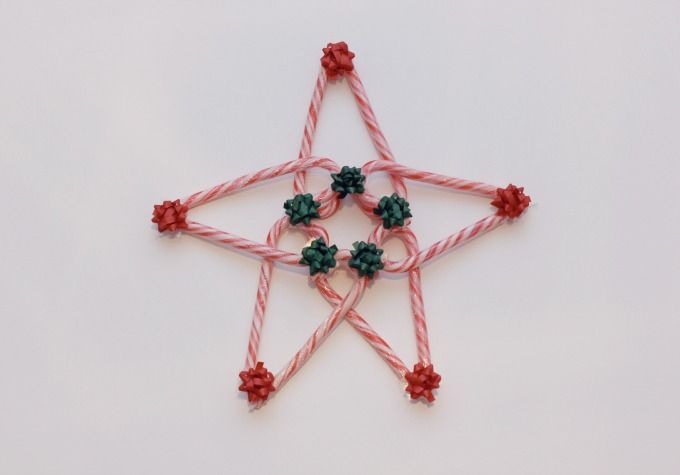 Now you know how to create a Candy Cane Lane decoration!
My second attempt, was the Angels' Wings Package which was a white gauze bag containing 8 long white craft feathers, fluffy white craft feathers, string and white card.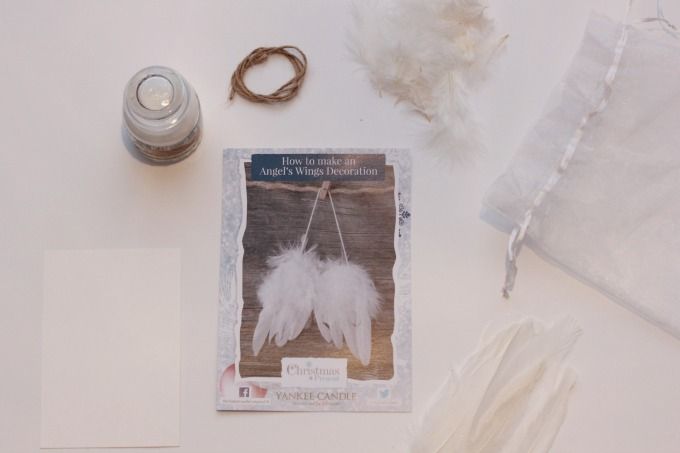 1. Using the template cut the card into a wing shape.
2. Get one long feather, glue 1cm from the top of the card and place the feather on the outside of the wing, so the tip of the feather slightly covers the bottom of the card.
3. Repeat with the other three feathers on the wing so the feather creates a tier effect at the bottom of the wing.
4. Repeat on the other side.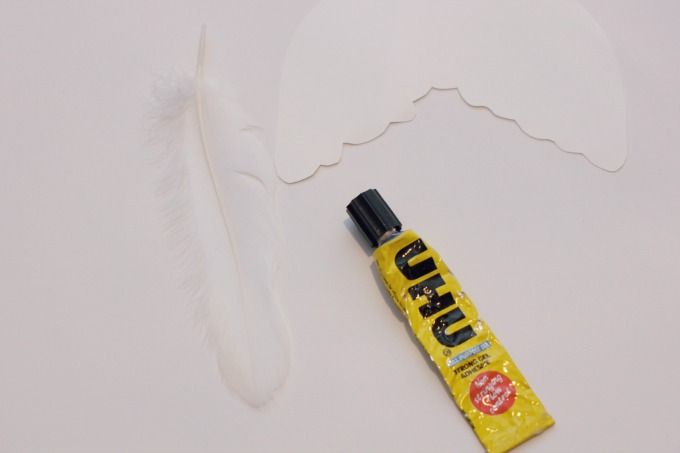 5. Once the glue has dried, take the fluffy feather and glue to the top of the wings where you left 1cm.
6. Take your string and tape the ends to each side of the wing to create a loop to hang the decoration.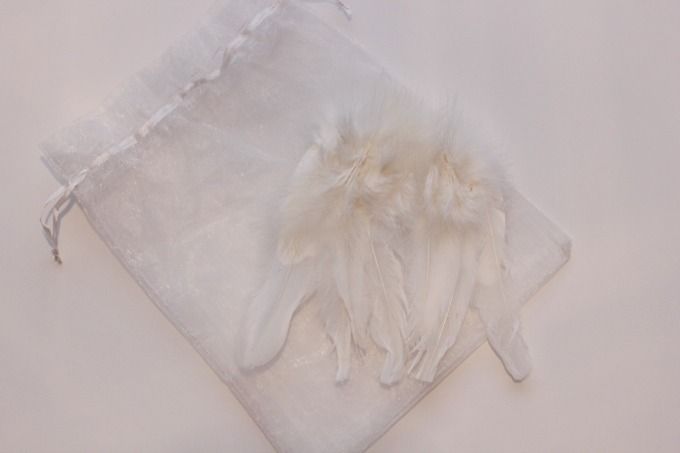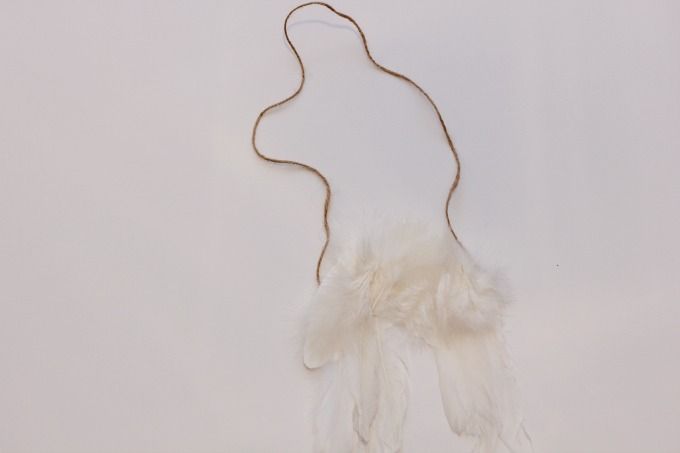 Now you know how to create an Angel's Wing decoration!
Twitter/Instagram: @yankeecandleeu