I'm sure that I am not alone in my love for berry lips and nails throughout the colder season. There is something so warm and uplifting about switching to more vampy shades once autumn arrives. So today I thought I would share with you the colours I have been reaching for this season so far...
Chanel Provocation Nail Polish & Tarte Butter Lipstick in Rose. Since taking these pictures I have also found a Chanel Rouge Coco Lipstick in Byzantin in my collection, a perfect plum / purple shade which suits this polish very well.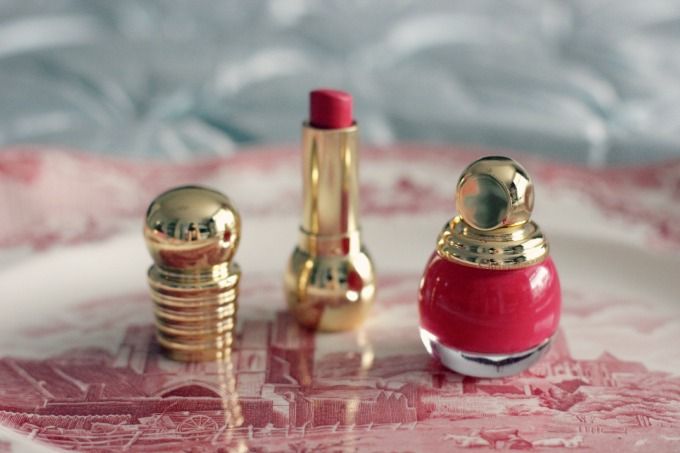 Diorific (Christmas Holiday - Collection Golden Winter '13), Nail Polish in 775 Royale and Lipstick in 046 MiNuit. I absolutely adore the packaging of this set and will be very sad when they are used up. They are a lovely matching lipstick and polish in a vibrant raspberry colour. The lipstick has some tiny sparkles of gold in it which really help to volumise the lips.
Chanel April Nail Polish and Tarte LipSurgence in Promise. I'm finding these two the most perfect pairing. The Tarte crayon is very pigmented with a lovely minty freshness to it, it's not quite matte but has a slight sheen but is incredibly long-wearing like a matte. It ends up being quite a dark plum colour which I love for a bold lip. But for those days I am wanting the same colour but in a slightly more sheer finish, I switch to the Rose lip butter.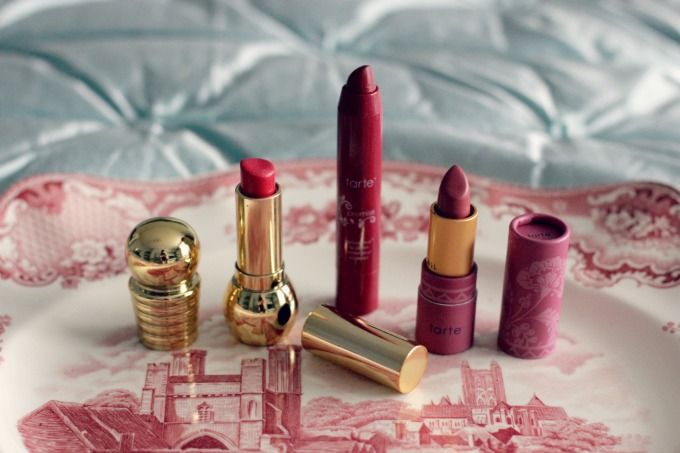 Other Chanel Nail Polish shades (above) on rotation in my collection - Rouge Noir, Provocation, Paradoxal, Orage and April.