Last weekend, I was invited along again to sample the new Autumn Menu at Newcastle upon Tyne's Garden Kitchen, situated in the lovely light and airy Eldon Garden Shopping Centre. I really love visiting this cafe, it always feels so relaxing and is ideally based in a quieter part of the shopping centre. As a pescetarian and overall fussy eater, I often struggle for options when I eat out. But that day was quite the opposite, debating for a long time over three very tempting options.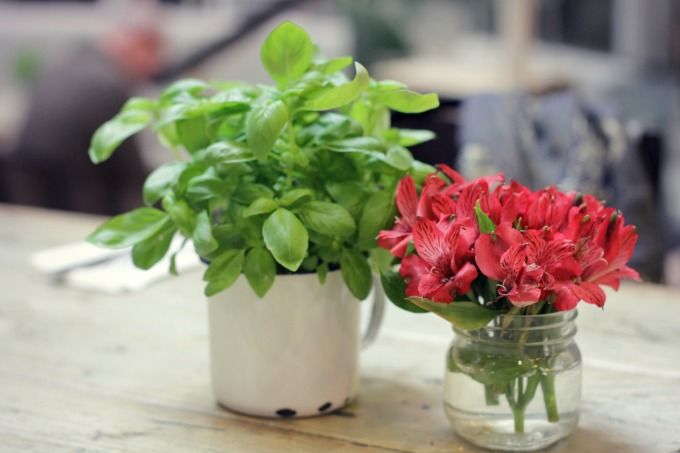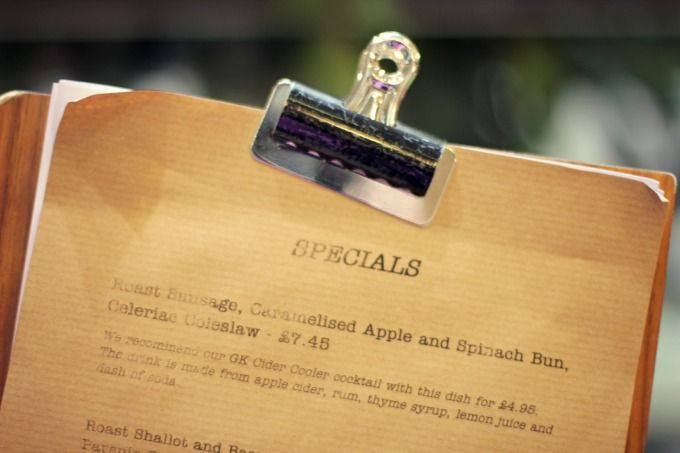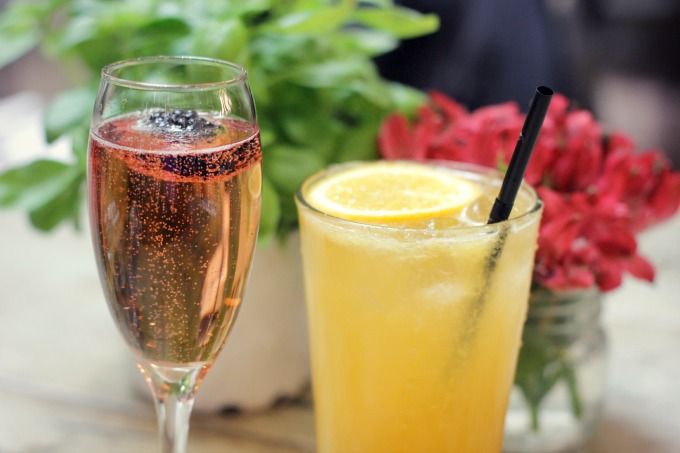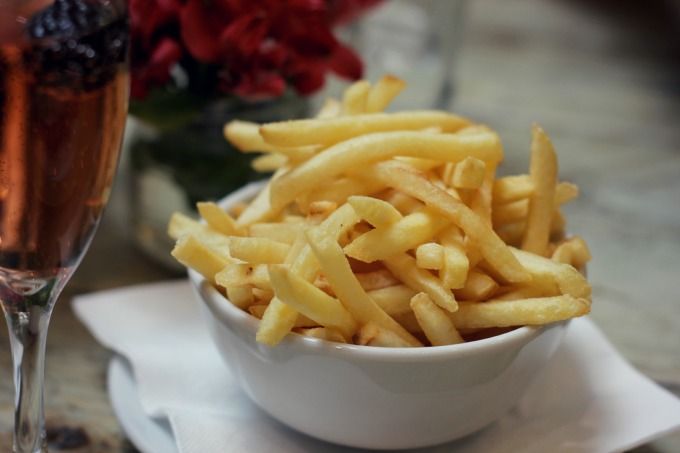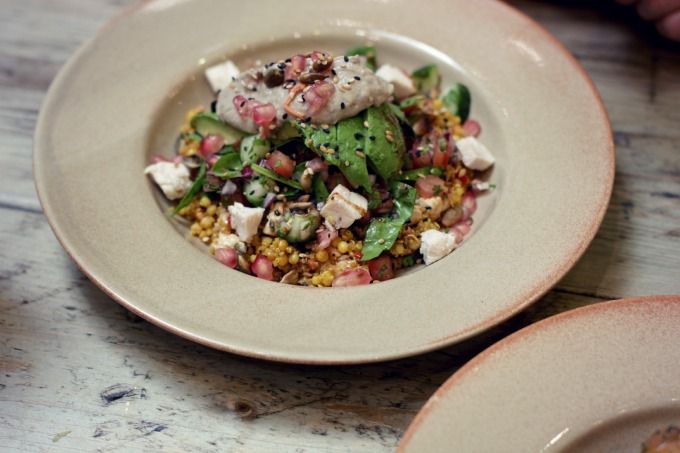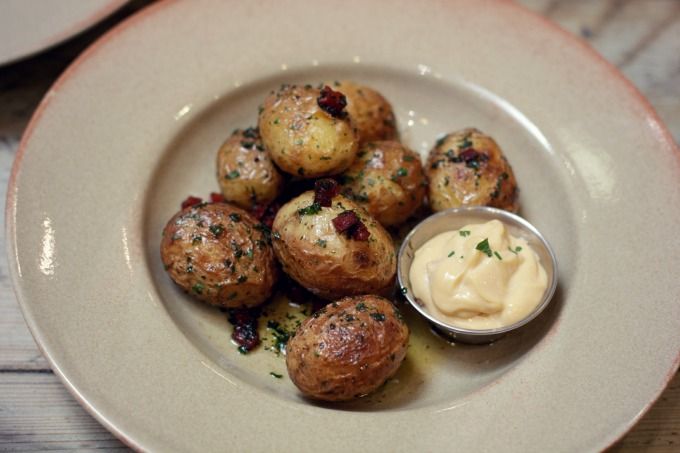 We began our meal with drinks, a Rose Prosecco for me and for my friend a fresh orange juice. And for food, in the end I decided on the Fish Finger Sandwich and Skinny Fries, while my friend opted for the more healthy Mezze Plate of Couscous Salad, Taboulleh, Quinoa, Avocado and Seeds along with some Roasted Potatoes with Chorizo Aioli. So delicious and filling.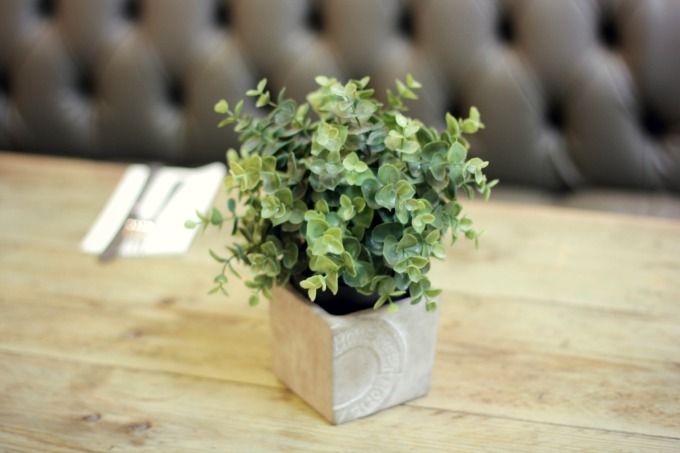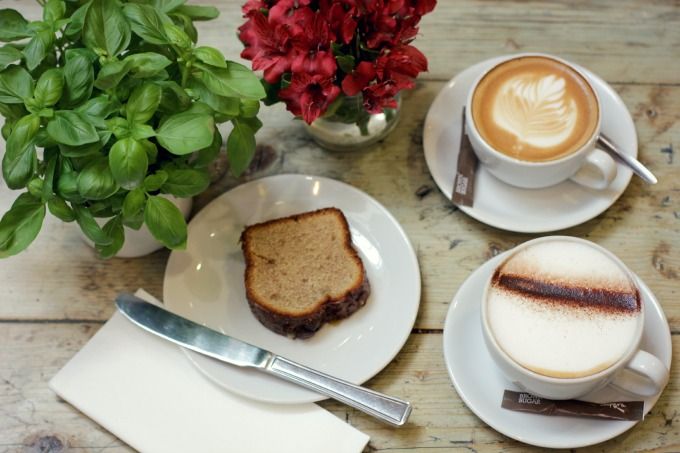 Despite being rather full, I couldn't help but choose a slice of cake to go along with my cappuccino - salted caramel banana loaf. A very simple cake, but really delicious and the perfect accompaniment to a good cup of coffee.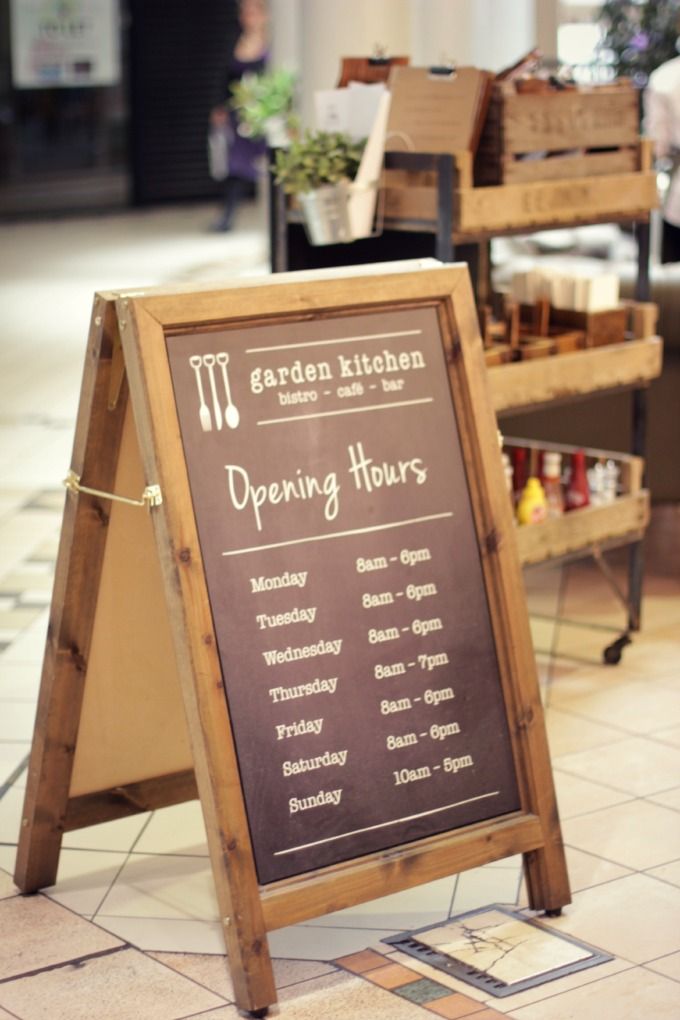 Eldon Gardens
Newcastle upon Tyne
0191 232 7885
Opening Hours: Monday-Saturday 8-6; Thursday 8-7; Sunday 10-5