The last day of my All-Bran 5 Day challenge, I chose a very simple cereal breakfast. As lets face it, in the morning sometimes you need something very quick and easy and that's when cereal becomes your best friend.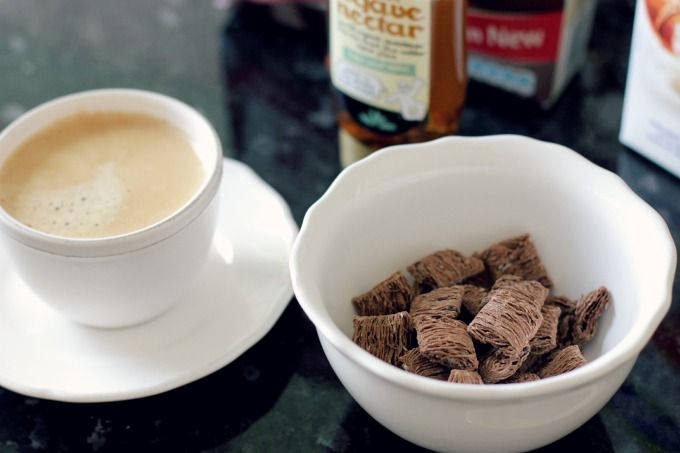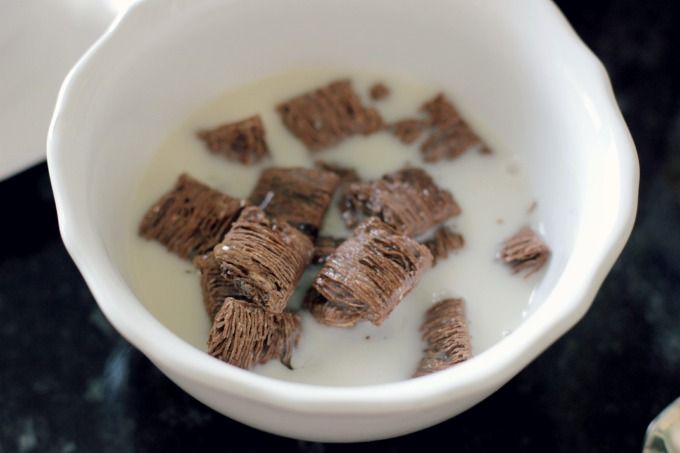 Day 5 - Simple Cereal
All-Bran Chocolate Wheats, Unsweetened Almond Milk, Agave Nectar & Cup of Black Coffee
~~~~~~~~~~~~~~~~~~~~
As expected, I thoroughly enjoyed these five days of breakfasts. After my month of July basically ending up as the month of food and gluttony, I was more than ready to get back into my healthy regime of low calorie healthy food and exercise. I firmly believe that how I start off in the morning is how I will proceed for the rest of the day. So a good breakfast for me is so important. The idea of injecting more fibre into your day through the various All-Bran products, resulting in less bloating, is a good routine to get into. I tend not to personally suffer from bloating particularly, so I can't really comment on All-Bran being the saviour for this problem. Nonetheless, I enjoyed signing up for the challenge, with daily encouragement emails and prompts to record on the Tummy Tracker. And the extra injection of fibre into my diet did seem to keep me 'fuller for longer'. I would definitely confirm that my week of All-Bran breakfasts have well and truly got me back on my healthy path of life.