One of my absolute favourite things to do whilst in Paris, is to aimlessly wander the streets without a care in the world, discovering new cafes to sit down in and watch the world go by. It's good to discover the new but there is something still very reassuring about returning to the old favourites...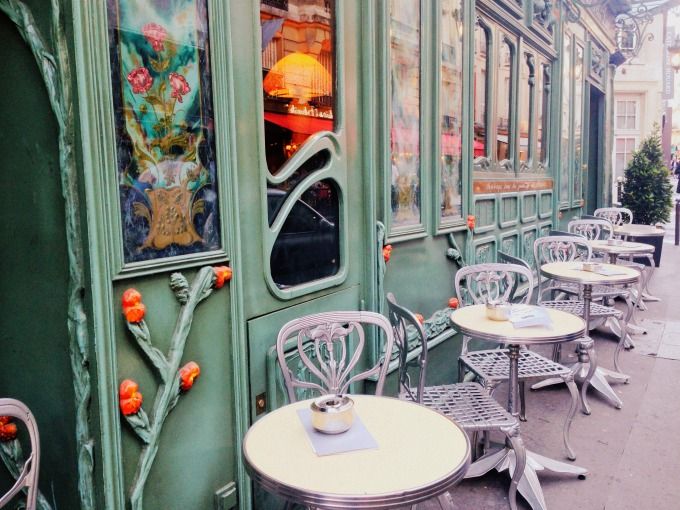 A Crepe with Salted Caramel. And a couple of cafes we walked past in Saint-Germain.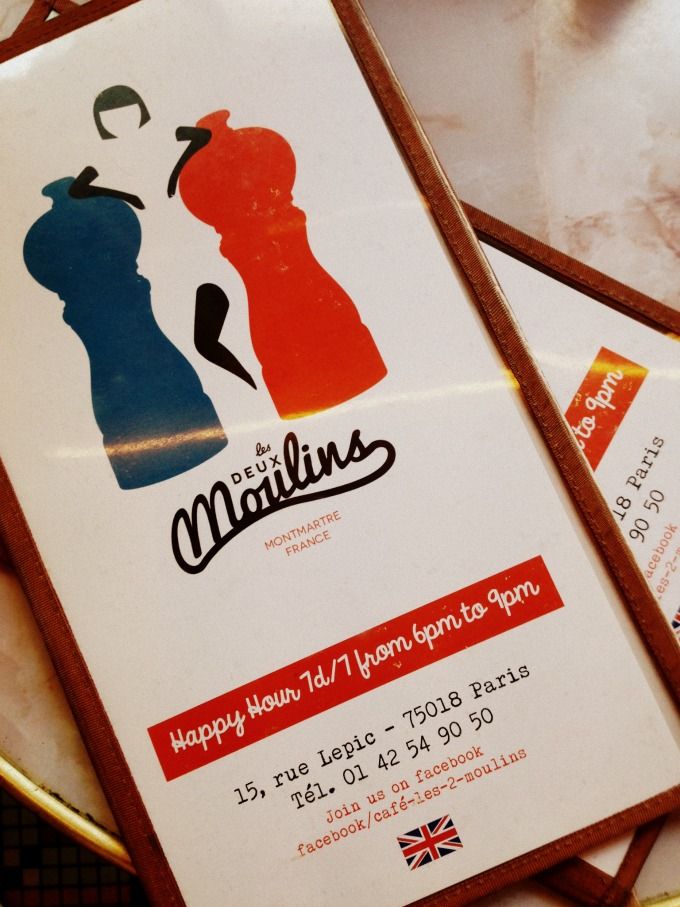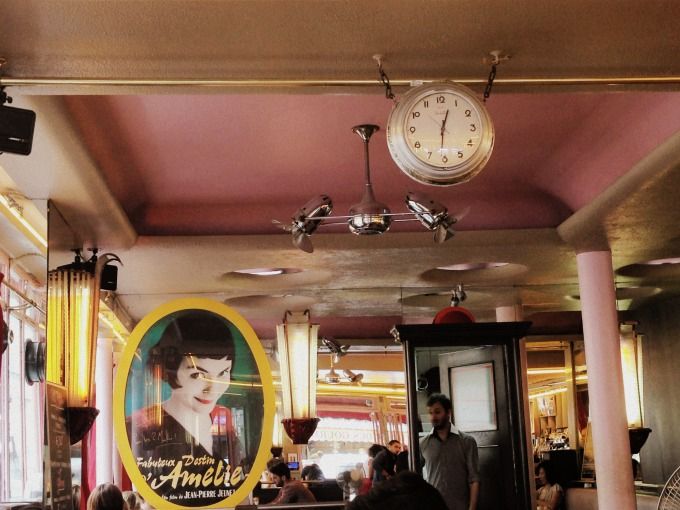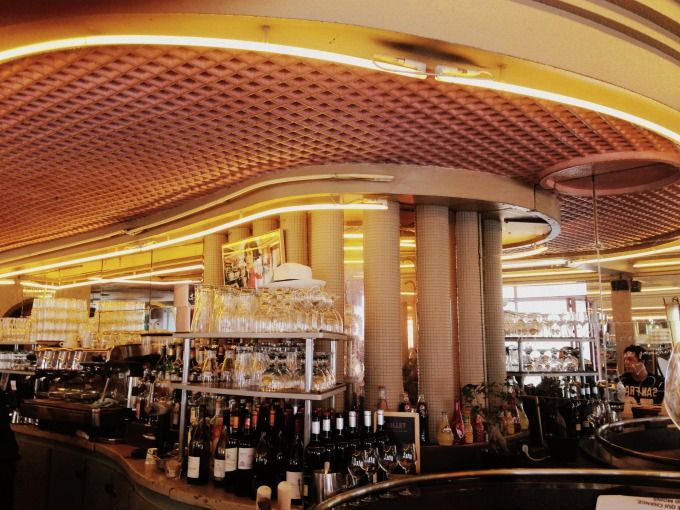 Les Deux Moulins (also known as the Amelie Cafe, from the film)
15 rue Lepic, 75018 Paris.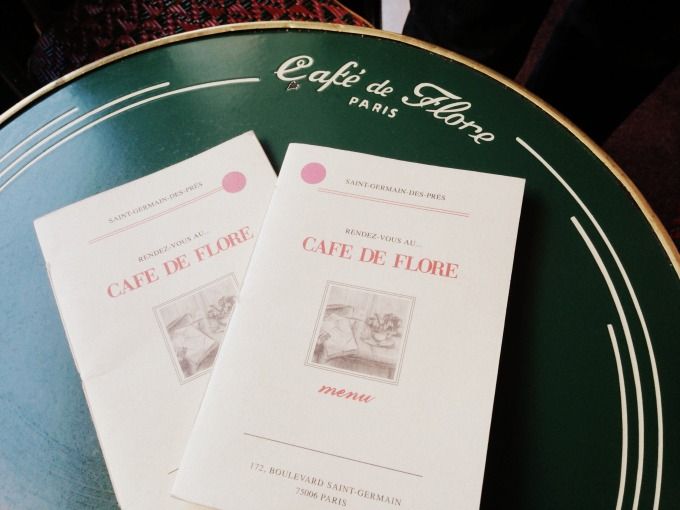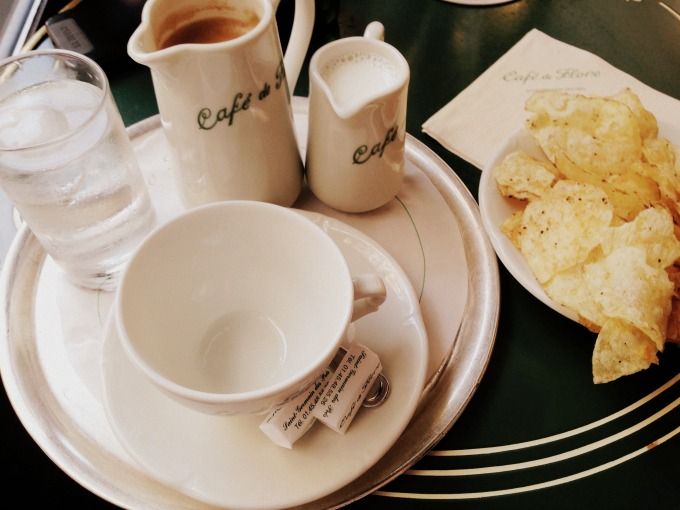 Cafe de Flore, 172 Boulevard Saint-Germain, 75006 Paris. I love returning to this cafe, it helps me experience the bygone era of my literary favourites de Beavoir, Sartre, Hemingway et al.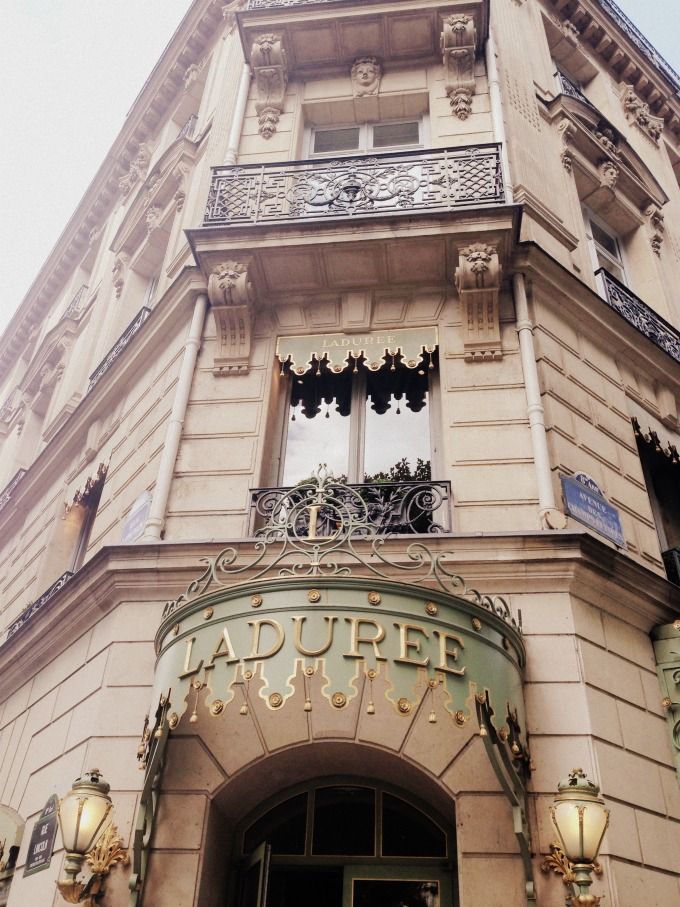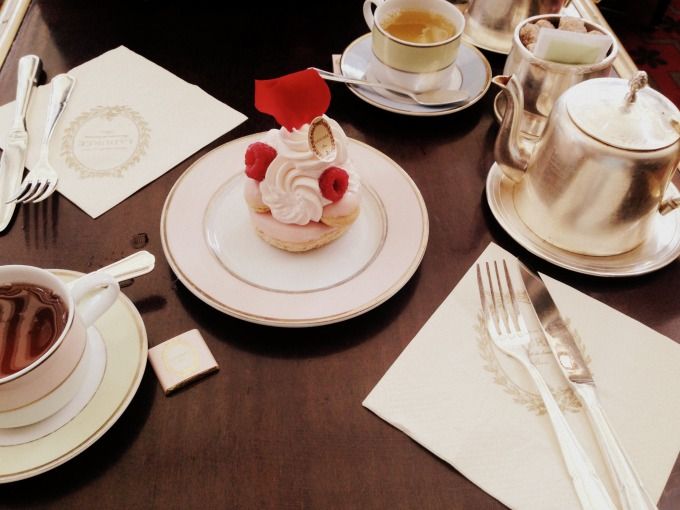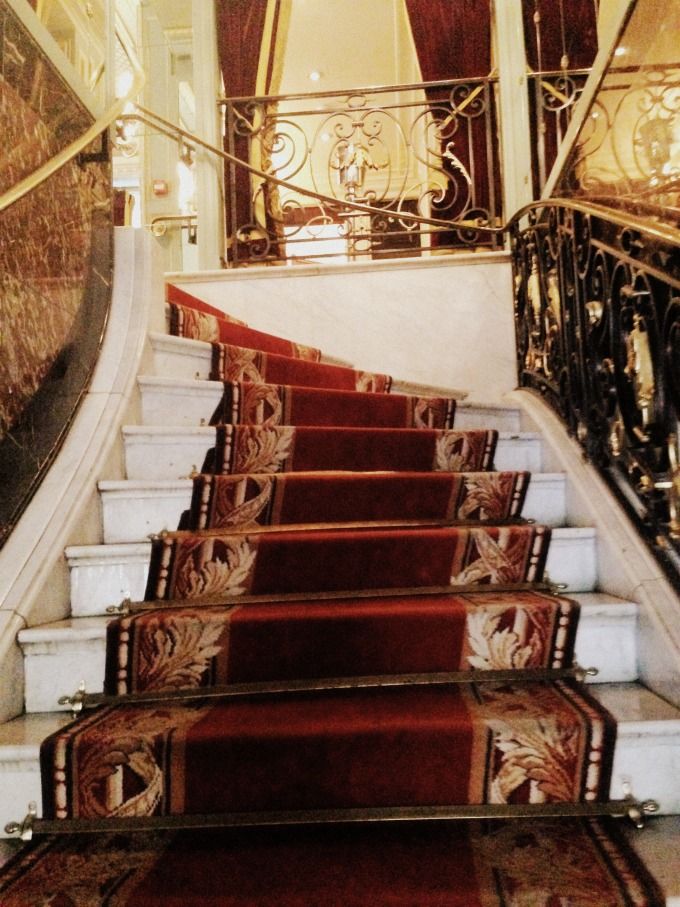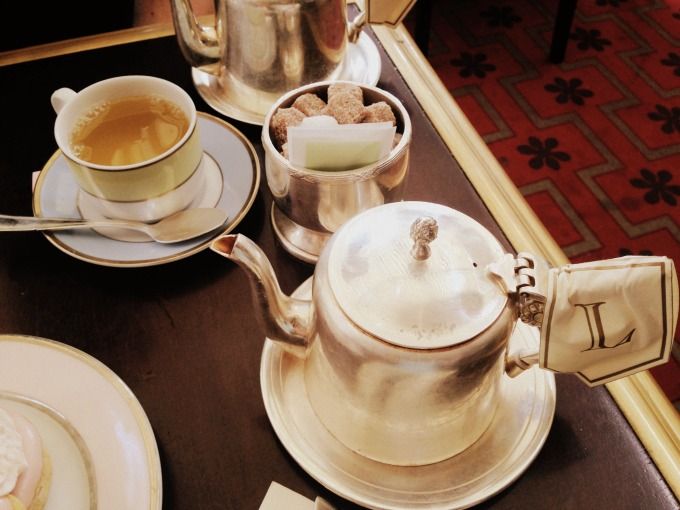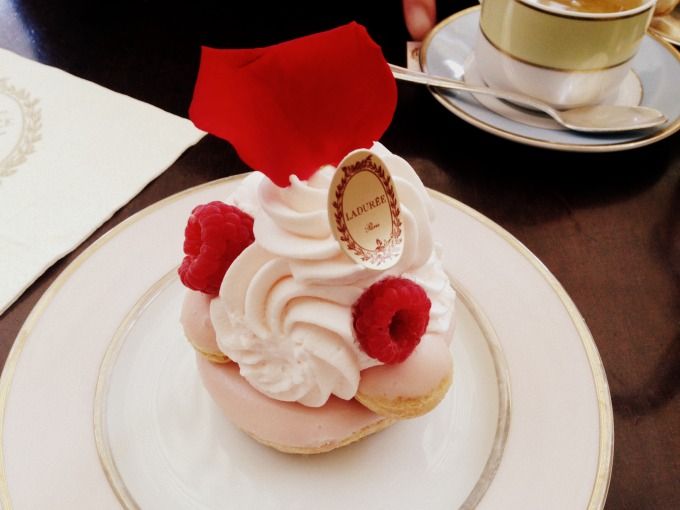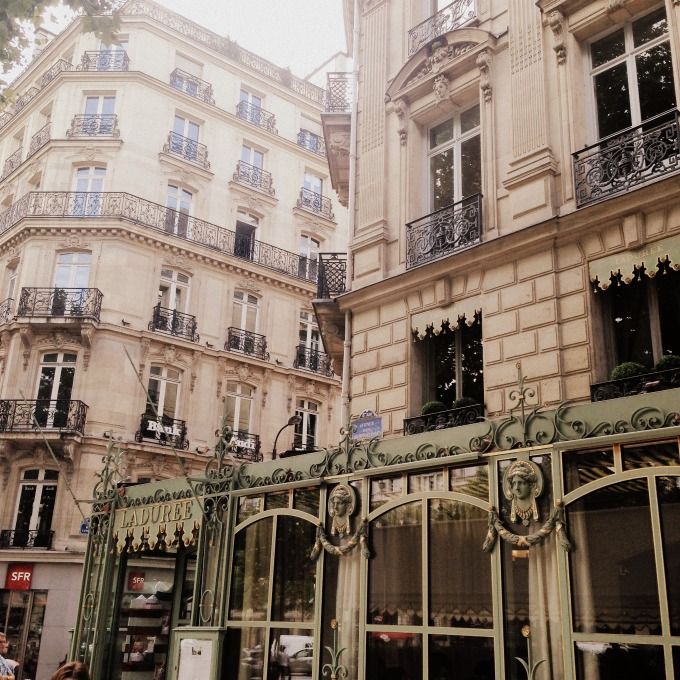 Laduree, 75 Avenue des Champs-Elysees, 75008 Paris. I'm a huge fan of this French Patisserie and will visit one anywhere in the world but this particular shop is such a beautiful building with stunning interior that really gives the full Laduree experience.