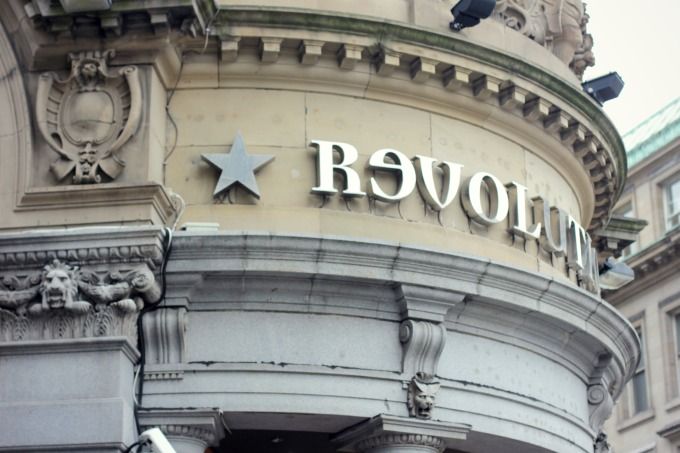 One night this week after work, I was treated to a very nice meal at Revolution Vodka Bar in Newcastle*. It is only a couple of doors down from my work as it happens, so I met a friend and took the brief stroll into one of Revolution's very cosy booths to sample their new menu.
Revolution

has launched its brand new kitchen menu at its popular Newcastle bar. Created by executive chef, Mark Rush and his development team, the new menu is inspired by all things Americana, delivered with

Revolution

-style twist.
The selection of dishes are belly-filling and good for the soul, with options for sharing, feasting and savouring, offering a fresh take on favourite dishes. From sharing platters, chicken three ways and mega burritos to extravagant burgers, plus a selection of sauces including a 'secret recipe' house ketchup,

Revolution

have created a menu with the hungry diner in mind.
Executive chef Mark Rush is particularly confident that the new style of pizza will be a big hit for the Newcastle foodie scene, with a unique hand stretched dough, that has been months in the making. The perfected dough is used to create a thin, crispy base, made especially for dipping any leftover crust into

Revolution

's one-of-a-kind 'Big Easy' dip.
Mark explains: "Everyone loves a tasty pizza and in reality it's a simple dish, but we've gone one step further to create something really special: a diverse selection of lip-smackingly good toppings that will definitely have you coming back time and time again. My personal favourite has to be the 'Bad Boy' and it's exactly that, with heaps of topping, it's a fresh feast of a dish."
Mark joined

Revolution

in October 2013 and since then has been leading a development team of eight chefs to create an original menu that focuses on delicious dishes, fresh from the kitchen that everyone will enjoy.
Mark's passion for food started early on in his life, with his first experience of a working kitchen at the tender age of 13 in his Father's restaurant. Four years later, Mark's culinary journey took an interesting turn when he
enrolled for six years with the Royal Navy, cooking for the highest-ranking officers. He finally realised his passion for development of innovative menus and joined

Revolution

in late 2013.
Mark explains: "It was essential that we produced a menu of dishes that people will fall in love with. These days it's all about sharing your food, getting your hands dirty and having a good time. We wanted our menu to reflect the laid back party atmosphere you'll get from a visit to

Revolution

and put our food offering right up there with our premium cocktail, spirits, beer and wine selections. It's all about quality, value and having a good time".
"Our aim was to use traditional recipes such as mac n cheese and hot dogs, but put our own

Revolution

stamp on the classics. I am really proud of what we've achieved, and it's just the beginning, we are already researching our Spring/ Summer menu for 2015."
For those who prefer a lighter option, the

Revolution

Kitchen menu includes a whole range of gluten-free dishes such as skinny burgers as well as some great salads.
Tim Jessop
, manager at

Revolution

Collingwood Street, adds: "Mark's new menu is something really special that I am positive the people of Newcastle will love. Feedback so far has been phenomenal, our customers can't get enough of the new dishes. It really is food that makes you feel good."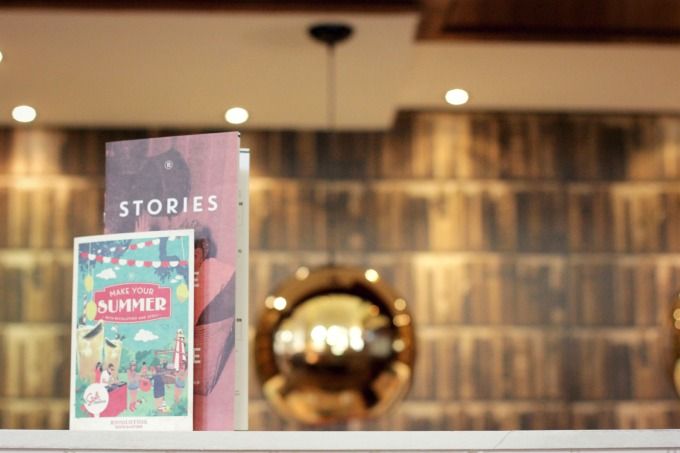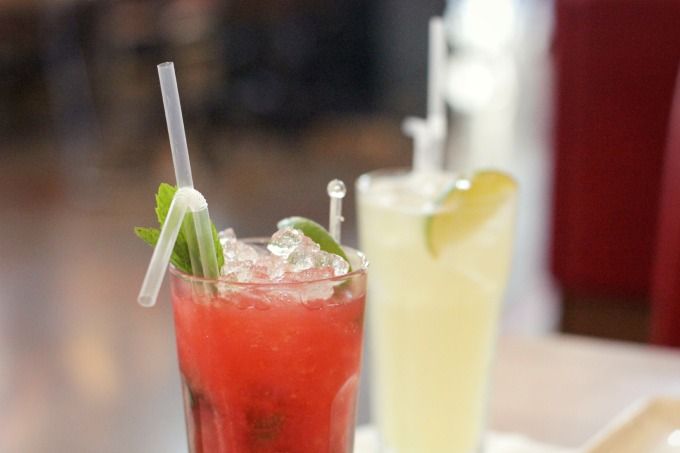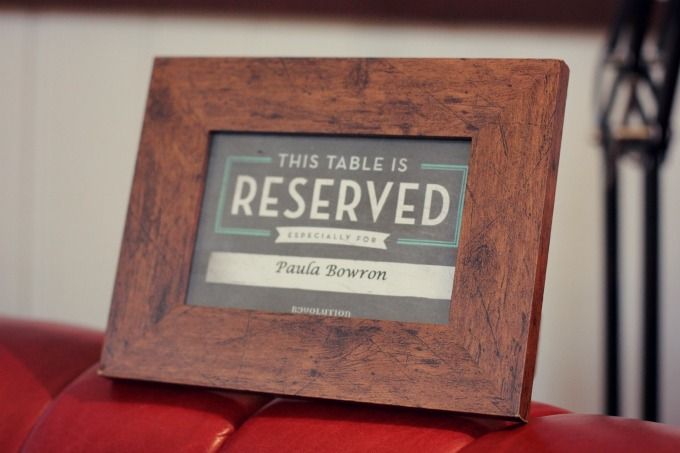 I can hands-down say that the building Revolution is situated in is the most beautiful and my most favourite in terms of it's interior, in the whole of Newcastle. My interior love is most definitely on the ornate side, so this appeals to my aesthetic whole-heartedly. Revolution is one of Newcastle's most popular bars and gets very very busy on a weekend, so I end up not frequenting here quite as much as I should. But for a granny like me, a mid-week venture is so pleasurable, it has a really cool and fresh, laid-back ambience - perfect to relax with friends after work, enjoying good food and drinks.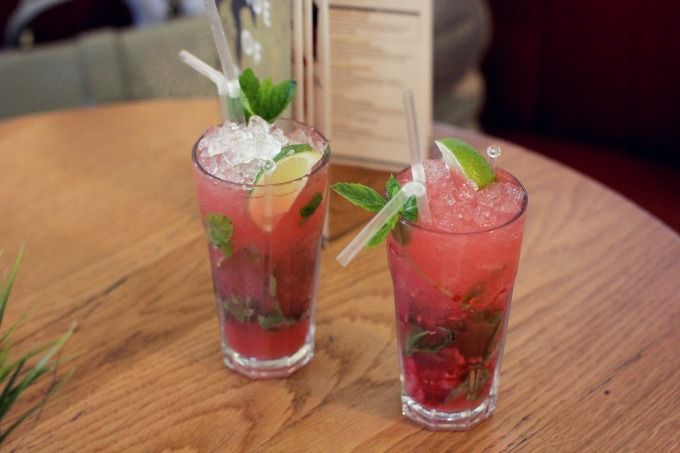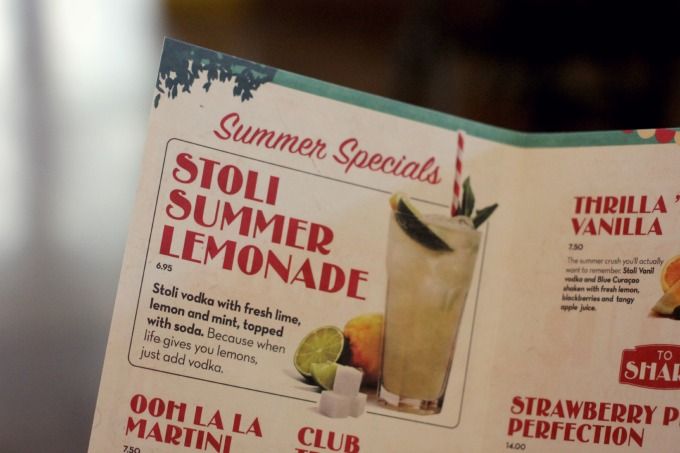 I think Revolution has such a strong reputation for being a party bar, that a lot of people don't realise they serve the most amazing food dishes, alongside their delicious cocktails. The menu gets changed often, so it's always worth a visit to sample the new offerings.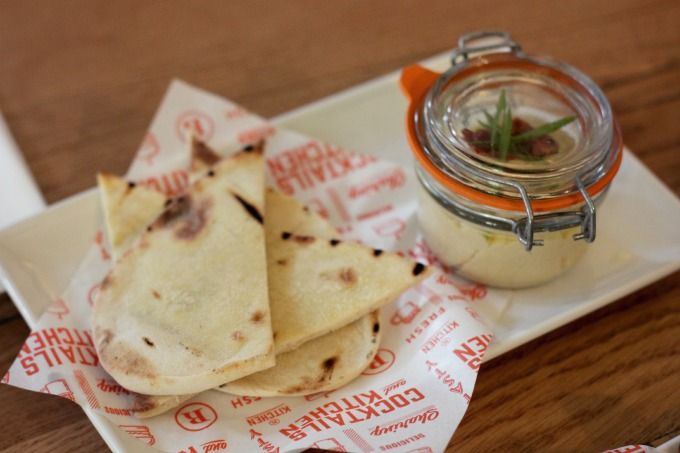 After ordering some cocktails, my friend and I ordered three of the Small Plates to share - Sweet Potato Wedges, Goats Cheese Bon Bons and Hummus with Flatbread.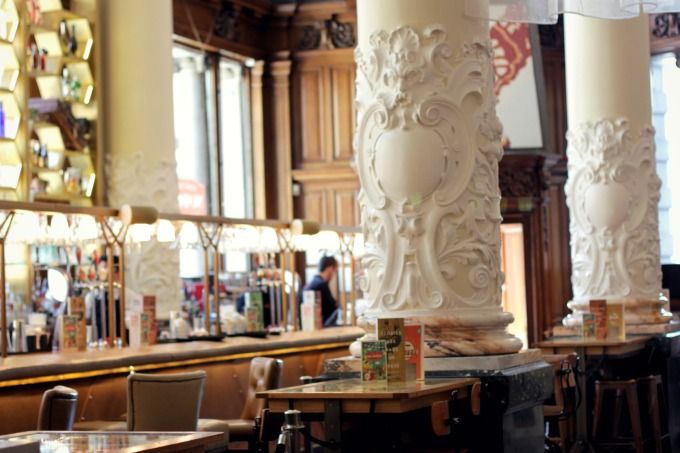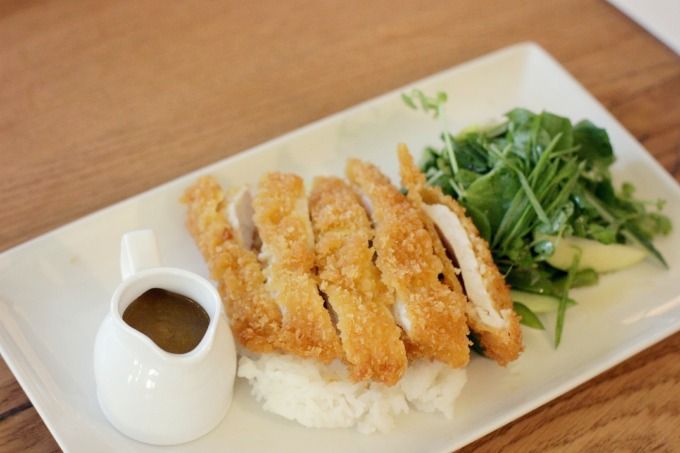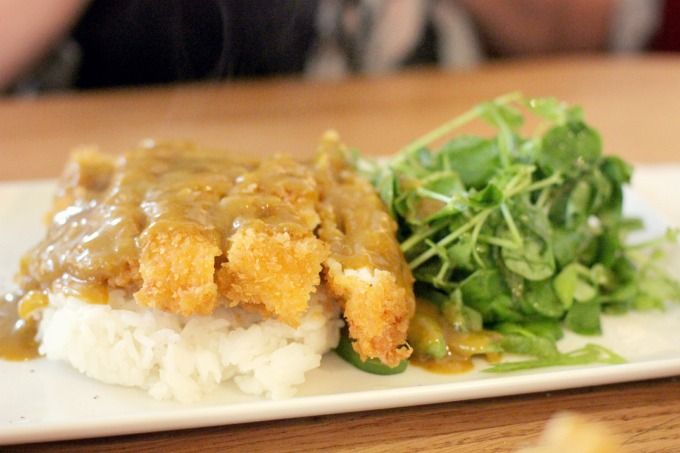 Afterwards, with just enough time in between to chat but not wait an age for our next course, the main courses arrived. Traditional Fish & Chips for me and Chicken Katsu for my friend. My fish was so huge, I didn't manage to eat all of my chips (pretty unheard of from me, I have to say).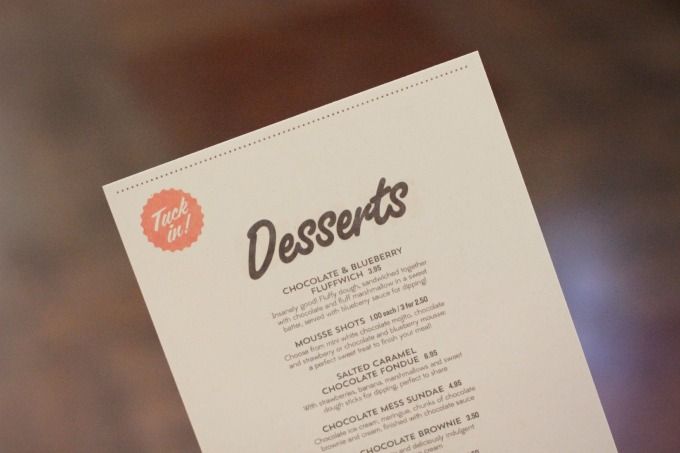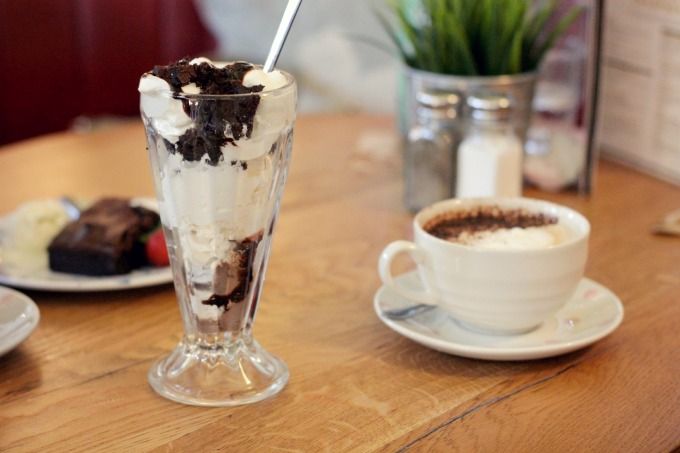 And finally, we decided to 'just look' at the dessert menu before ordering warm Brownie and Ice-cream for my friend as well as Chocolate Mess for me, to eat alongside her Peppermint Tea and my Cappuccino. Of course it is rare that can ever 'just look' at a dessert menu, it's my favourite part of any meal. By the end of it, full and content with happy tummies, we headed home. A very nice mid-week treat, thank you Revolution!
Revolution, Collingwood Street, Newcastle upon Tyne, NE1 1JF
Tel: 0191 261 8901 @: Revolution_Newc