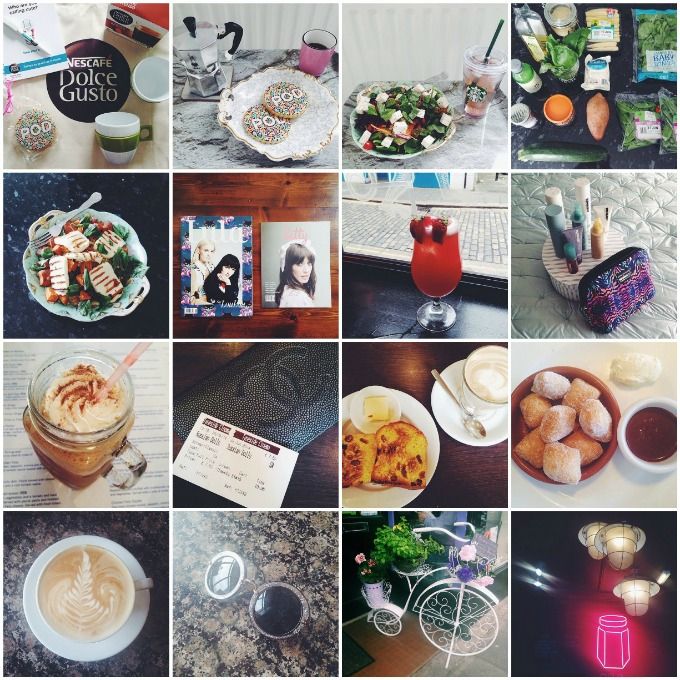 Goodies from Nescafe Dolce Gusto. Huge salad. Healthy ingredients.
Haloumi salad. Favourite magazines. Strawberry mocktail. Toni & Guy products for a giveaway.
Iced coffee in the sunshine. Date for one - Tyneside Cinema to see Russian Dolls. Brunch at Carluccio's. The best dessert ever (a week later, not all in the same day!).
Latte art. Current favourite sunglasses by Miu Miu from The Sunglasses Shop. Cute flower bicycle outside a favourite ice-cream shop. Inside the Jam Jar in Jesmond.