Yesterday I took the day off work to get some spring cleaning done. You can see the fruits of my labour here. Really, I only made a small dent, so much more to do. So as I was at home for most of the day, I thought it an ideal time to bring to you another Food Diary (you can see my last diary here).
8am I woke up naturally at 7.30am (don't you just love the freedom of waking up without the need for an alarm). After washing up some dishes I had my breakfast. I've been having this breakfast every day for quite a few months now - Multigrain Ryvita with peanut butter, sliced banana and flax seed. Along with a pot of Chai.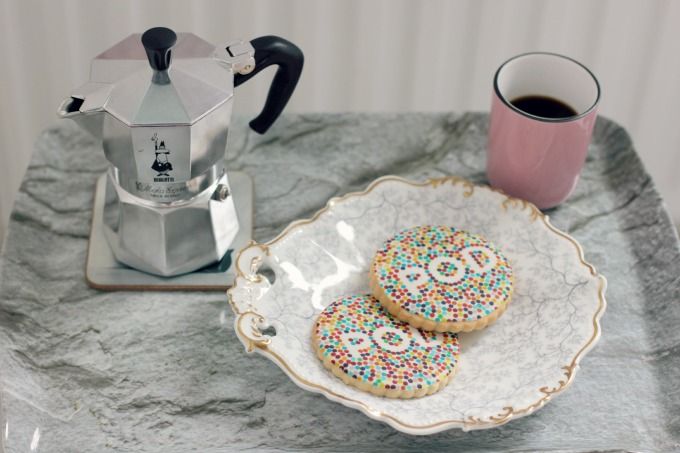 12.30pm I got so busy cleaning out my wardrobes that I only stopped to answer the door to a courier. He delivered some goodies from Dolce Gusto UK, so decided to have the biscuits out of the goody bag with an espresso.
5pm I did not have much food in the house, so made a trip to Tesco. I made up this huge salad for dinner - baby spinach, fresh basil, plum tomatoes, red onion, reduced fat Greek cheese, olives, shredded carrot, shredded beetroot, cucumber and black pepper. Along with an iced peach cider in my Starbucks cup (it was Friday night afterall).
5.30pm After my salad, I ate some pieces of cold watermelon.
7.30pm And for my final snack of the day, I treated myself to a Starbucks Caramel Macchiato and a Rolo dessert to satisfy my sweet tooth.