Today I want to share with you a healthy meal I whipped up last weekend as I had bought lots of fresh, healthy ingredients from my supermarket shop. I knew I wanted to make a salad of some sort to include the Haloumi cheese I had bought, so went on to Pinterest for some inspiration and came up with this.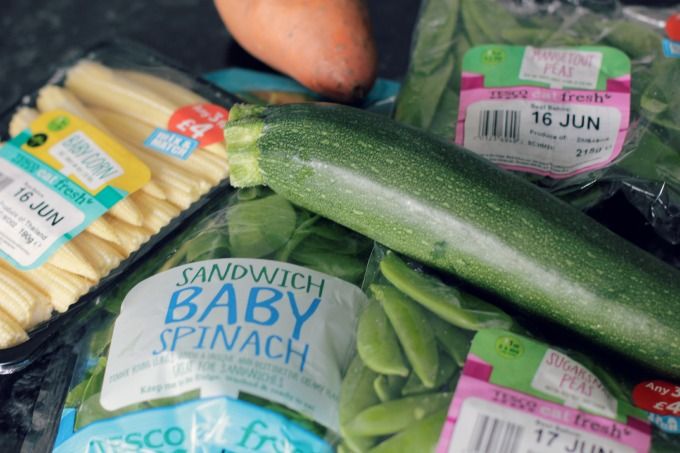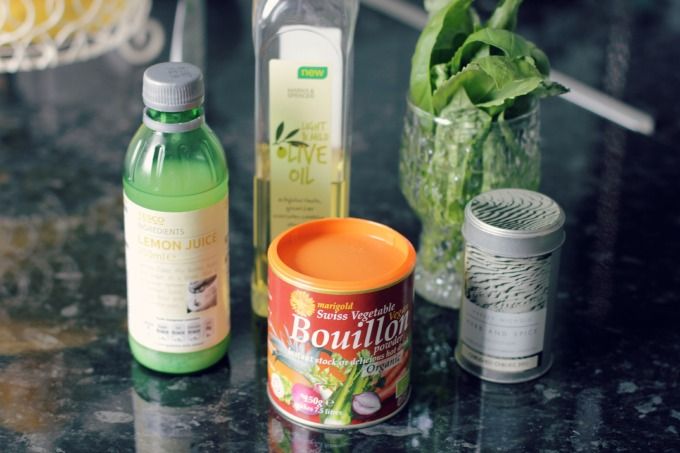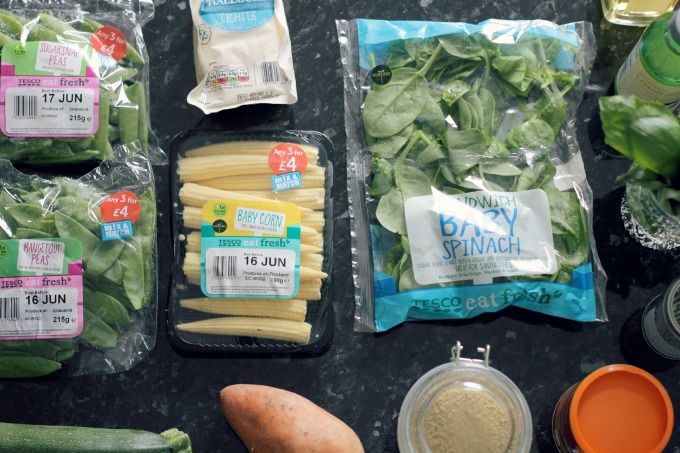 Ingredients (1 portion):
Small handful Baby Spinach
Small handfull Sugar-snap Peas
1/4 cup Couscous steeped in double the amount of water filled with vegetable stock
Dressing - Olive Oil, Chilli Flakes, Lemon Juice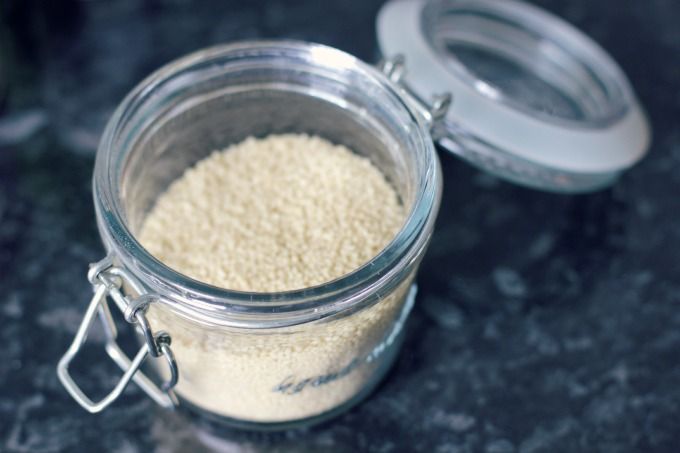 Use 1/4 cup of couscous, place in a bowl and pour of 1/2 cup of water already infused with around a heaped teaspoon of vegetable stock. The water should just cover the couscous. Leave for about 10 minutes and then fluff up with a fork.
Using One-Cal spray, I stir-fry the chopped baby sweetcorn, mangetout, sugar snap peas, baby spinach and sliced courgette. Meanwhile, I have cut up the sweet potato into cubes and microwaved for 5 minutes and then placed into a roasting dish, sprayed with some oil, sprinkled with Maldon salt and paprika and roasted for 15 minutes.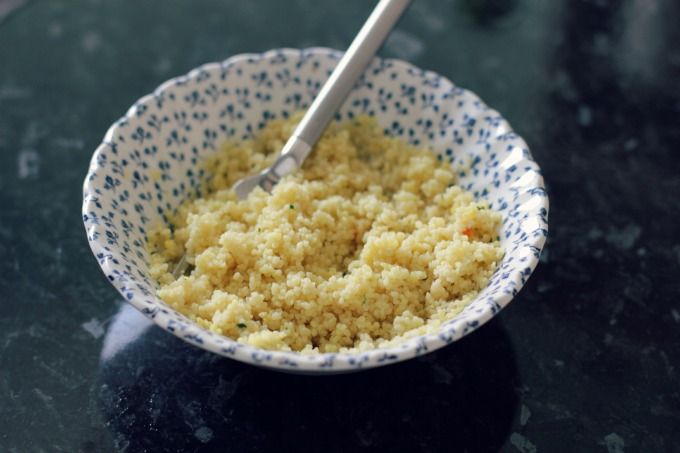 This is what the couscous will look like after 10 minutes, fluffed with the fork and coloured from the vegetable stock.
I made a dressing of olive oil, lemon juice and chilli flakes (sliced fresh chilli would be better).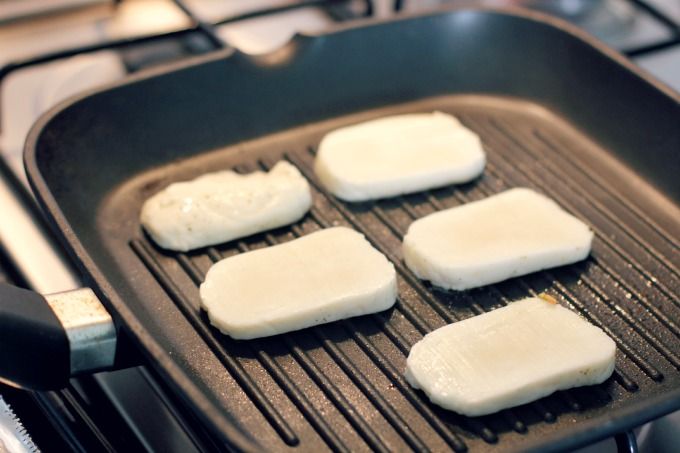 I used half the block of Haloumi cheese which ended up being far too much for me. I try to buy the reduced fat whenever possible to save on calories.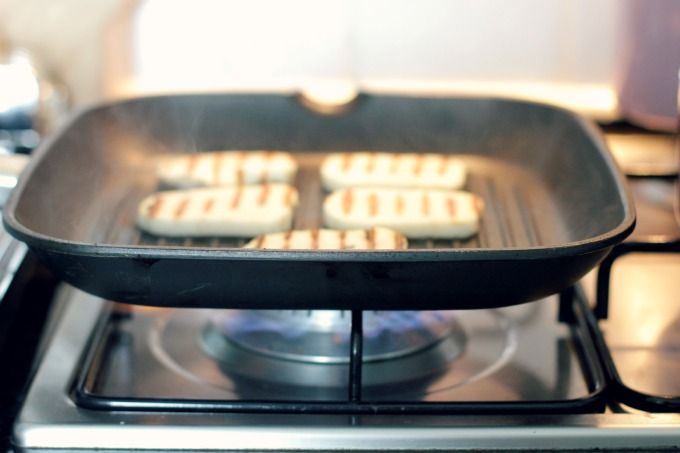 I like to use a griddle pan when cooking Haloumi, as I like the griddle marks on the cheese.
The final dish - I pour out the vegetables, then the couscous, the roasted sweet potato, tear up some basil leaves, place the Haloumi cheese on top. And then pour over the dressing and add some freshly ground black pepper. A very healthy and filling meal.