I really love nail art but don't find them that easy to carry out. I originally saw this Alternative French Manicure look on Lisa Eldridge YouTube but as it was done free-hand, knew I would never be able to do it myself. So I managed to find these Tip Guide stickers on eBay for only 99p. They come in three different styles and in about ten strips each and are a really good way of managing nail design. On this occasion, I decided to use the traditional French Manicure design but in the slightly edgier colour combination of opaque nude with a jet black tip. Quite easy to do, although the drying process in between stages takes quite a while (so make sure you're sat down relaxing with your favourite book / tv programme and a good cup of tea!) I really like the effect and will try out the other designs very soon.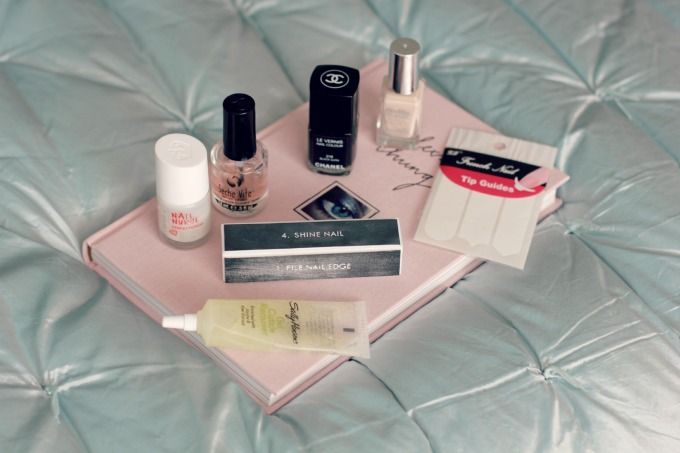 I like to start with clean nails and a cuticle remover gel left on for a few minutes before shaping and buffing my nails.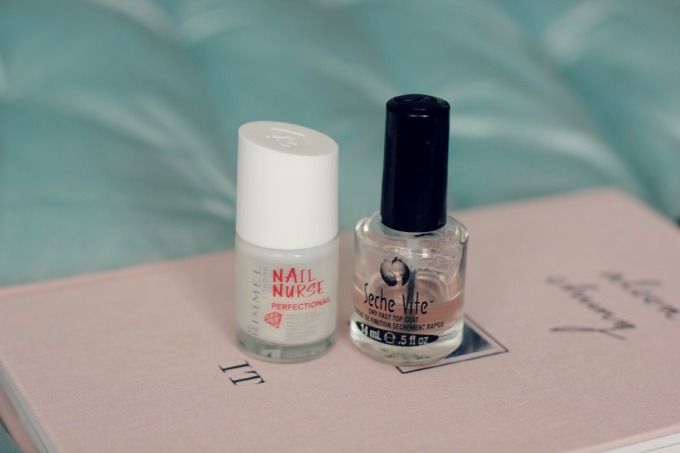 I then use a base coat, I'm not loyal to any particular brand. I'm using this one by Rimml at the moment and it's quite nice. The Seche Vite will be used right at the end to dry and hold everything in place. I had heard many great reviews on this product and will most definitely re-purchase as it is a lovely glossy top coat.
I really like the combination of a thick opaque nude and jet black polish together. These are two that I happen to have in anyway.
Products used:
French Nail Tip Guides via eBay
Rimmel Nail Nurse Base Coat
Sally Hansen Cuticle Remover
Barry M Gelee Nail Polish in Lychee
Chanel nail polish in Black Satin