A few pictures from my usual lazy Friday evening...
Kick off my shoes as I walk through the door. The sun has finally come out in England, so I wore these summery platform espadrilles from Next.
Run my bath. It's the first thing I do each evening when I get home. Seems to wash away the day and make me feel clean and relaxed for the night ahead.
And use these products from the Soap & Glory range. I really love the fragrance of the body cream and scrub but need to try one of the other body washes, to see if I can find one a little sweeter smelling.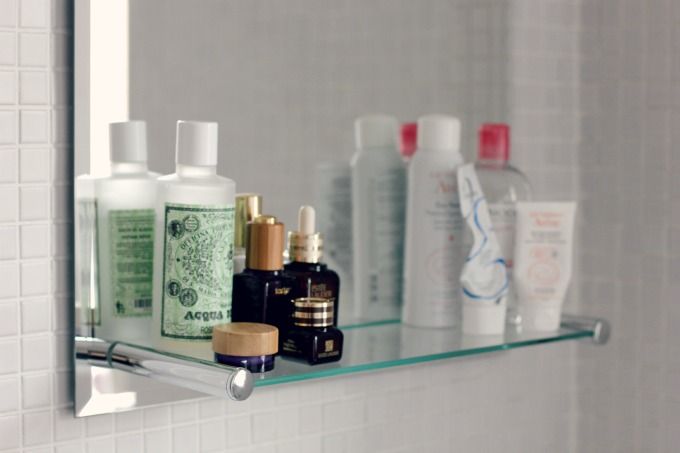 A big part of the evening is my night-time skincare routine. Here is a little Top Shelf for you - Santa Maria Novella Rosewater Toner, Tarte Maracuja Face Oil, Estee Lauder Night Repair Serum and Eye Cream, Tarte Brightening Eye Cream, Bioderma Micellar Water, Avene Spray Water and SPF50, Embryolisse Moisturiser.
A couple of new products I'm trying out - the L'Oreal Micellar Gel Eye Make-up remover and the Bourjois Nail Polish remover. The remover has been on the market for ages and raved about for such a long time, not sure why it has taken me this long to try out as it's pretty amazing. The L'Oreal product seems good so far, although I have only used it a couple of times.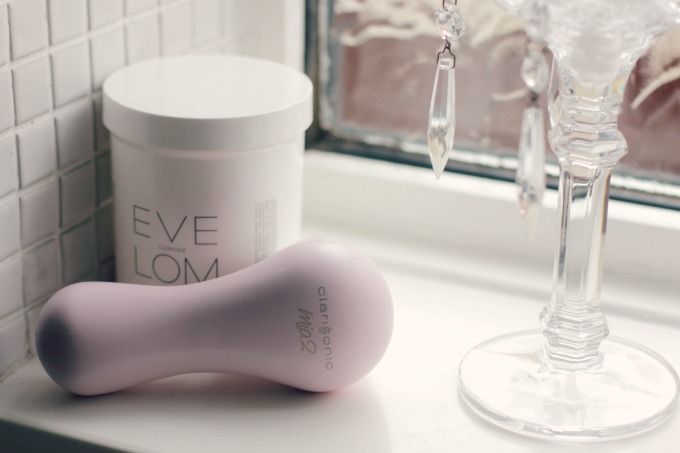 I use my Clarisonic every evening and could not be without it.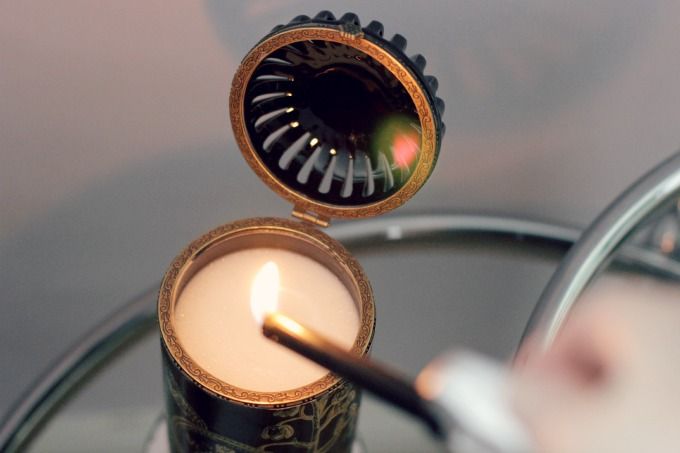 I insist on a nicely fragranced home at all times. This candle is from Voluspa and has a lovely fresh spring-like fragrance.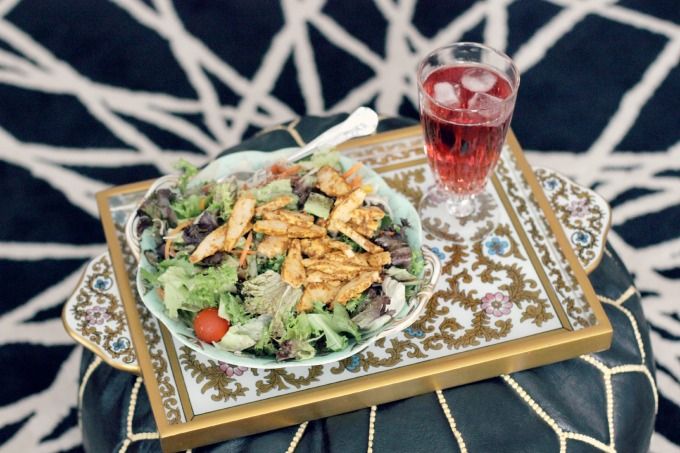 And finally I made a huge salad with Quorn chicken tikka pieces with a glass of rose (ice-cubes as the bottle had not been in the fridge), eaten whilst watching a couple of episodes of Made in Chelsea back to back.