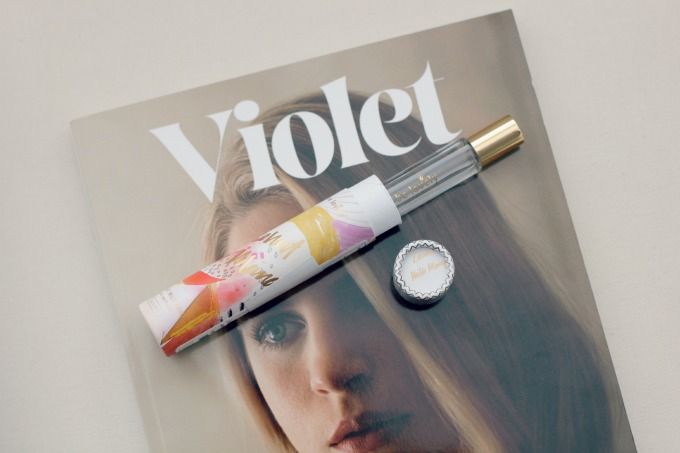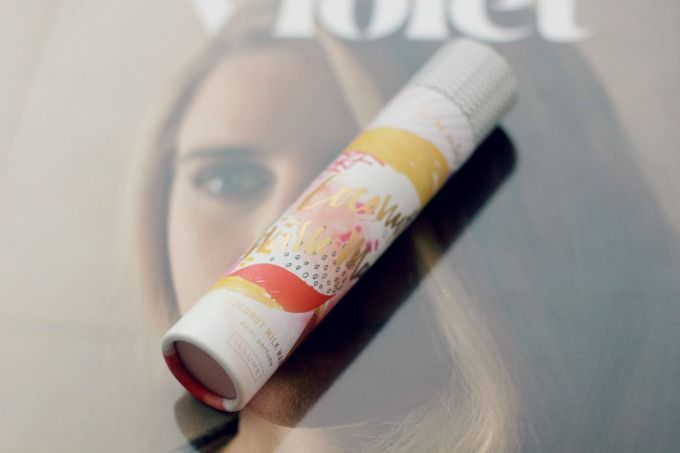 I finally managed to track down Leith's Clark new magazine Violet (thank you, Kat!) I had heard Leith Clark was to leave Lula and I did think the magazine was finishing altogether, although I have since discovered that is not the case. I have not bought it this time around, so not sure if there is any noticeable difference to it. And although I haven't thoroughly read Violet yet from cover to cover, if it has Leith Clark behind it, it will be pretty special I'm sure. There is quite a lot to read in this issue.
I think I have mentioned before, one of my favourite shops is Anthropologie. And I make sure every time I am in London I visit the Regent Street store to have a walk around and see in person all they have to offer, instead of merely drooling over their website. As a result of being in the actual store recently, it meant that I could feel the fabrics and smell the scents. I picked this rollerball perfume up in their beauty section primarily because of the packaging but after one sniff knew I absolutely had to buy this, despite not really needing any more perfumes in my collection. This is just summer in a bottle, coconut-y and fruity, it is the most amazing summer fragrance and at a very low price-point as well for a change. I really like these rollerballs too for carrying around, as it means you can top up your fragrance discreetly without spraying anyone in close proximity.
Spring is definitely the season of flowers. I couldn't help pick this small bouquet of tulips and hyacinths up, when discounted at Waitrose.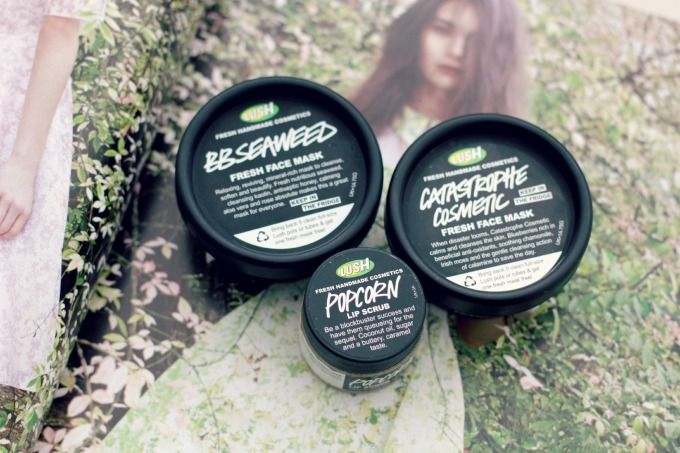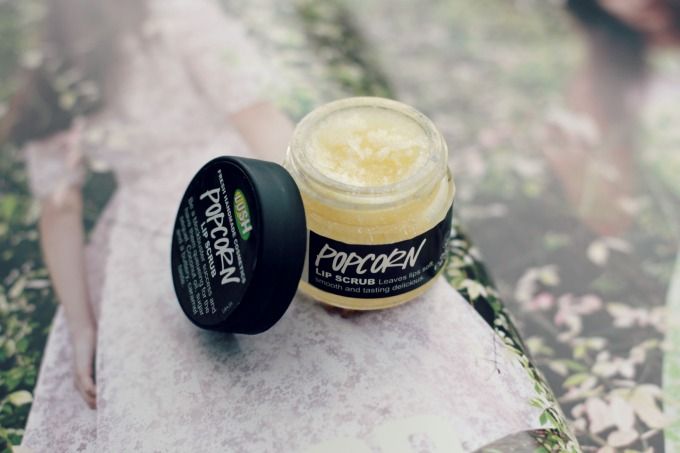 A couple of purchases from Lush this month was a new fresh face mask and lip scrub. I needed a new face mask as my old one was almost running out. I absolutely loved using the BB Seaweed mask. Kept in the fridge it gives the most amazing cooling sensation on the face. Smelling of roses and with pieces of seaweed, it was also quite exfoliating and very relaxing to inhale whilst drying. I was tempted just to buy the same again but had a look on the website first to see if there was another to try that would suit my skin. I really liked the sound of Catastrophe Cosmetic, which has blueberries and is a lot smoother to apply than BB Seaweed. This also makes it easier to remove, I like to use a couple of damp baby wipes for good swift removal. I'm really enjoying the Lush masks, I had got out of using masks for the longest time, so I'm happy to have re-discovered something to treat my skin a few times a week. I really like the recycling programme offered on these too.
Also, I decided to try out the Popcorn Lip Scrub as my lips have been feeling a little flaky recently. And using a little of this scrub prior to a smother ing of Nuxe Reve de Miel, really makes my lips lovely and smooth and well moisturised. I know these sugar scrubs can easily be made at home but it is quite handy having the product ready made in a little jar. And the taste of this is incredible, one of my favourite salty-sweet combinations, making it difficult to apply and not lick off!
I thought this pack of temporary tattoos* were so sweet, that arrived with my Family Affairs order recently. I love how creative Nina of Family Affairs is, turning her hand to clothing and jewellery design as well as illustration.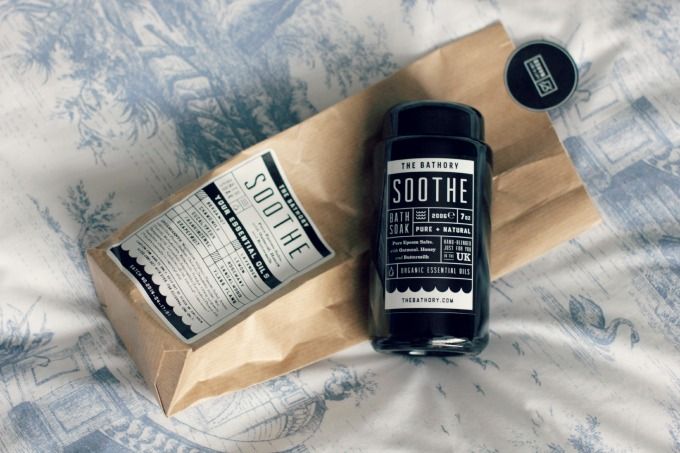 I was invited to try out one of The Bathory's bespoke bubble bath blends*. Very simple two step process - choose your salt mix and then choose three essential oils. I chose the Soothe base with essential oils of Lavender, Bergamot and Sandalwood for "the bath of my life'. A little expensive but a very luxurious gift idea, you can split this blend up or pour right in tthe bath in one go for the most amazing bath treat.
And finally, drinking water. This is not new to me but something I have been trying to do more of this month. I find squeezing and adding in a couple of slices of fresh lemon to my iced water, makes the chore of drinking more water so much more pleasurable.