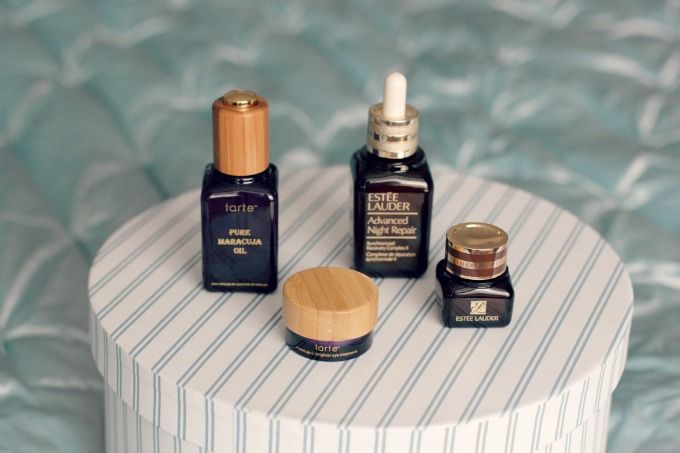 When opening my tarte stash recently, and over time trying out all of the products, a thought crossed my mind. The tarte Pure Maracuja Oil reminded me of the Estée Lauder Advanced Night Repair Serum and like-wise the two eye-creams. So I have spent the last couple of weeks using both products together to decide the pros and cons of these sets of products.
Both of these products I would use at night. This is my third bottle of the Estée Lauder serum and as the bottle indicates, it is to be used at night for maximum benefit. The sleeping process throughout the night is the time when our skin rests, heals and regenerates. Everyone raves about this product and although I can't say that I think of it as any kind of wonder cream with immediate noticeable effects, I have gotten used to using it and really believe that it is extremely beneficial to use a night time serum at my time of life (forty years of age).
The tarte oil I would also use at night, mostly because it is an oil and there wouldn't be time for me to apply this in the morning and then apply my make-up without an oily film being left on my skin prior to make-up application. That said, I really enjoy using an oil on my face and have used the Nuxe Dry Oil for a while now. I really feel like an oil gives my skin maximum moisture, especially useful in my night-time routine. I would use an oil or serum before my normal moisturiser.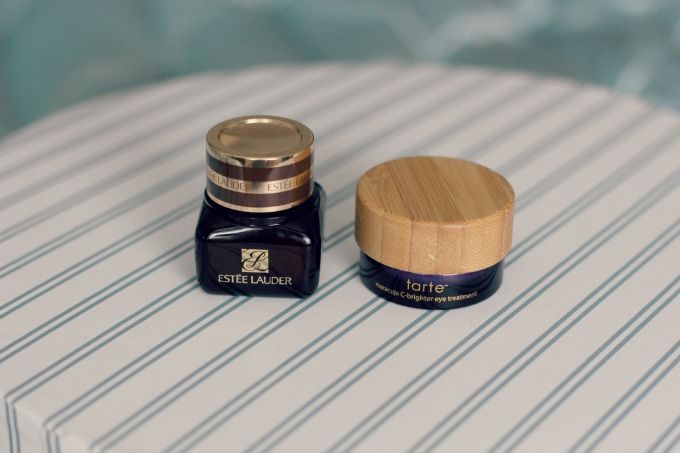 The two eye creams are quite different to one another I would say. The tarte is a thick white cream and the Estée Lauder is more of a moisture surge, thicker than a gel but not as opaque as a cream. As the tarte product promises its' eye cream to be a 'brighter eye treatment', I have found that I particularly like to use this first thing on a morning to wake up my eyes and the delicate skin around them. The Estée Lauder I prefer at night with the matching serum.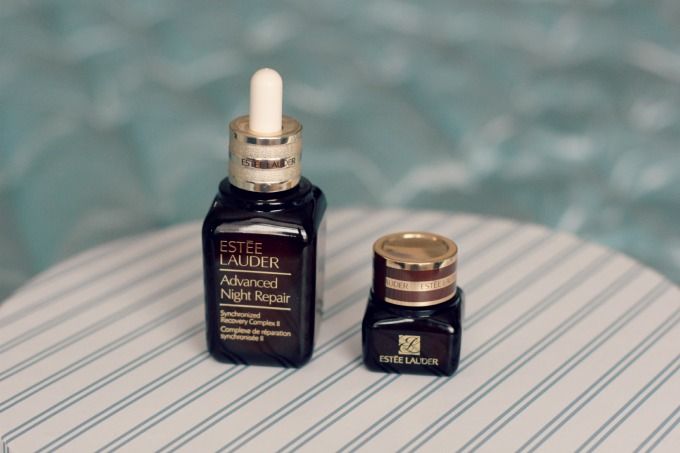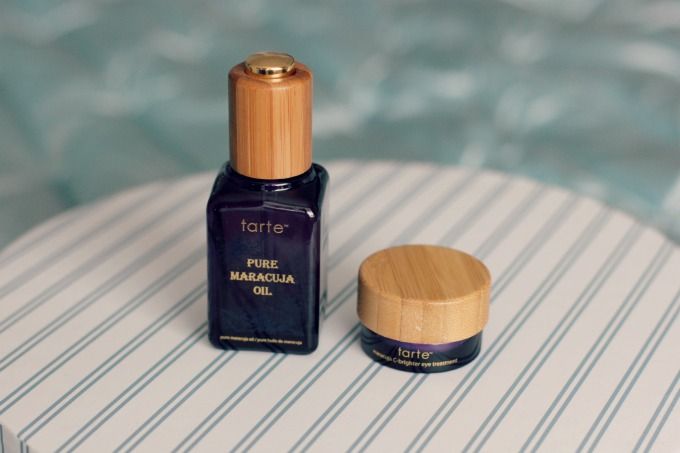 As I was using the Estée Lauder set only at night, I found that I wasn't really using anything in the morning around my eyes. So now owning the tarte eye brightening cream has really come in useful to add to my skin-care collection. Despite the oil and serum both being night-time products for me, I have since discovered that a couple of drops of oil in a serum, working in conjunction with one another, can work really well, so that is how I have started to use these products on those days where my face really needs a little extra tlc. Or one or the other as before if my skin dictates something slightly less moisturising. I'm very happy to have all of these products in my skin-care kit and will most definitely re-purchase the tarte products again, as I have found them to work very well alongside the Estée Lauder range.