Finally, here is Part 2 of my ilumi post, a follow up to Part 1. Last time I showed you the amazing supply of meals I received from healthy food company, ilumi. Originally the plan was for me to stick to a one week meal plan as supplied by ilumi. But honestly, they supplied me with so much food it has lasted me so much longer than a week. And with a few holidays and trips away from home recently, I still haven't got through it all. There is not too much left now, but I thought it about time to show you some of the healthy meals I have been enjoying courtesy of ilumi.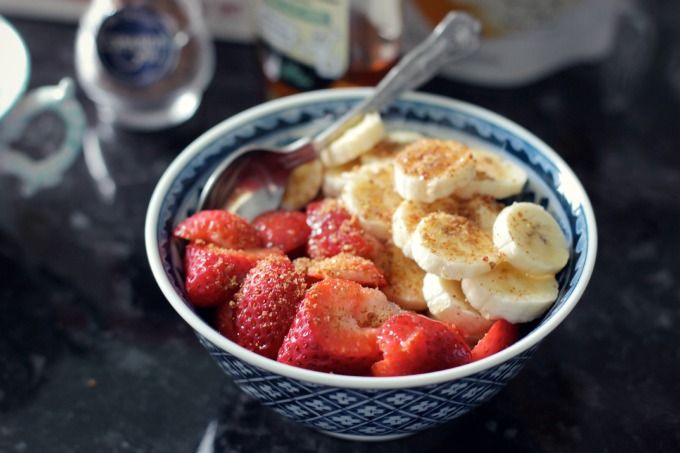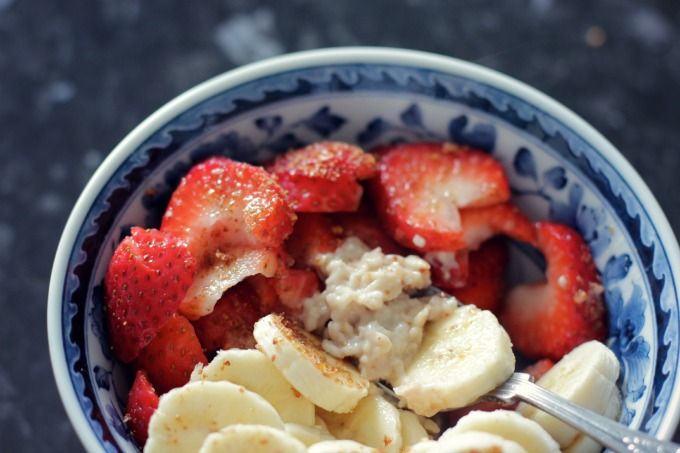 Breakfast - I was supplied with a box of Nairns Gluten-Free Porridge Oats. I am a huge fan already of porridge, although I have to say I like my oats thick and meaty (and not sloppy) which these definitely were. I enjoyed so many different fruit combinations with my porridge. The day I took the picture above, I sliced some strawberries and a banana along with some Agave Nectar and Flaxseed. I like to cook my porridge on the hob in this milk pan, using unsweetened almond milk and some freshly ground cinnamon. And a cup of steaming hot chai tea on the side.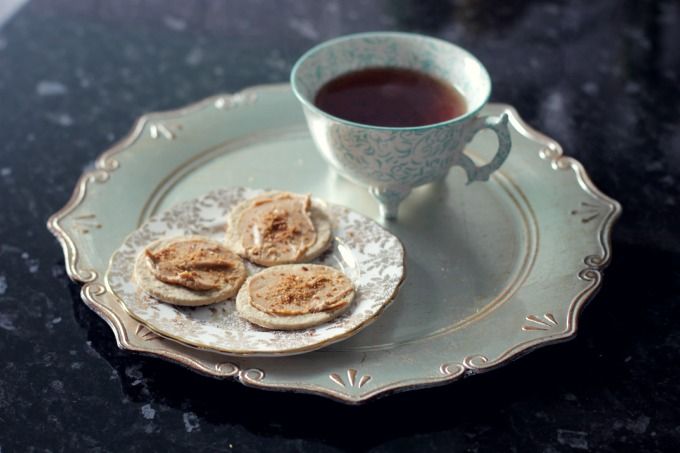 Snacks - I was also sent a box of Nairn's Gluten-Free Oat cakes which again can be eaten in so many ways, with so many toppings. Here I spread a thin layer of sugar-free Smooth Peanut Butter and a sprinkling of Flax Seed.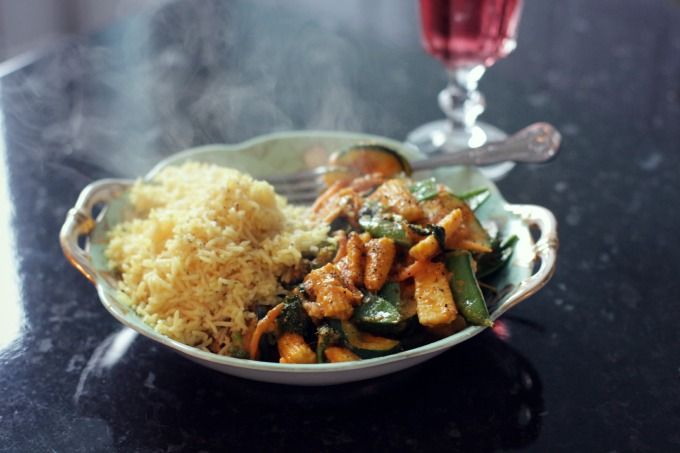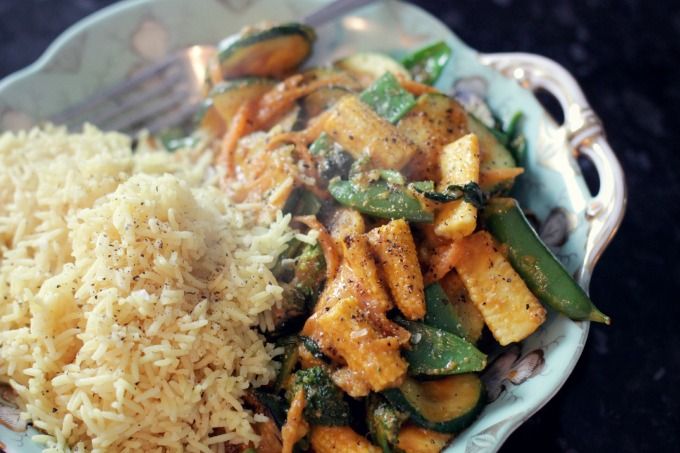 Lunch

- The lunch and dinner meals can be consumed at either time. This was a huge selection of vegetables with Aromatic Red Thai Curry Sauce and a packet of Yellow Basmati rice. This meal is so quick to prepare, only a minute in the microwave for the rice and a few minutes stir-fring the vegetables with a packet of the sauce poured over and heated up. And so tasty and delicious, the sauce has so much flavour to it.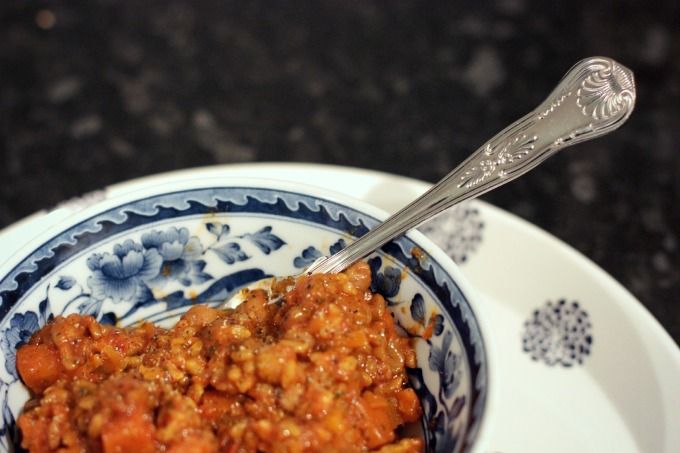 Dinner

- This meal was one of the complete ready meals, the Morroccan Style Tagine and I think was my favourite out of everything. I took one of these to work with me one day, as this range is so portable and easy to eat in the workplace. And two of my meat-loving friends could not take their eyes away from my lunch that day, commenting on how good it looked. Not bad for a vegetarian meal.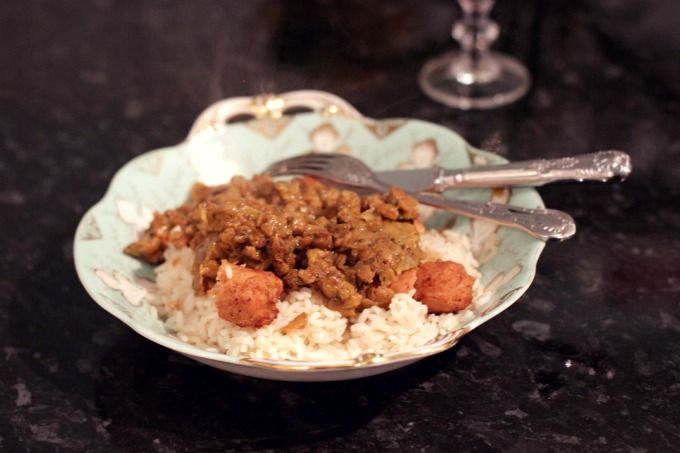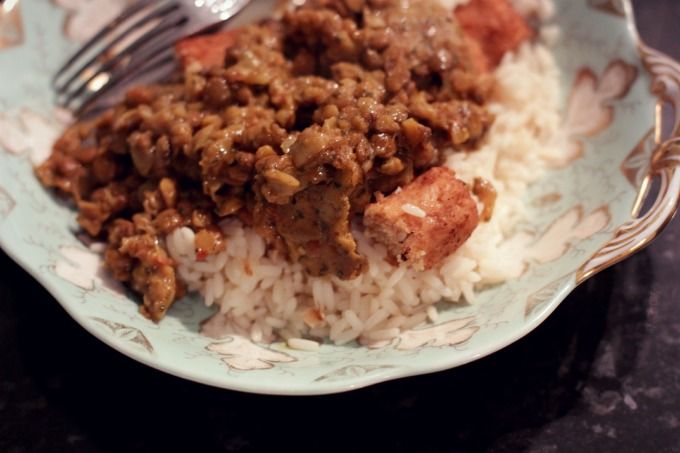 Dinner - This meal was a packet of white long grain rice along with two Vegetarian Sausages (bought by me and not part of the range) cut up into pieces and a packet of Lentil Dahl poured over the top. The sausages were perhaps a strange extra for me to add in but I really had a fancy for them that evening and I thoroughly enjoyed the meal. So filling too.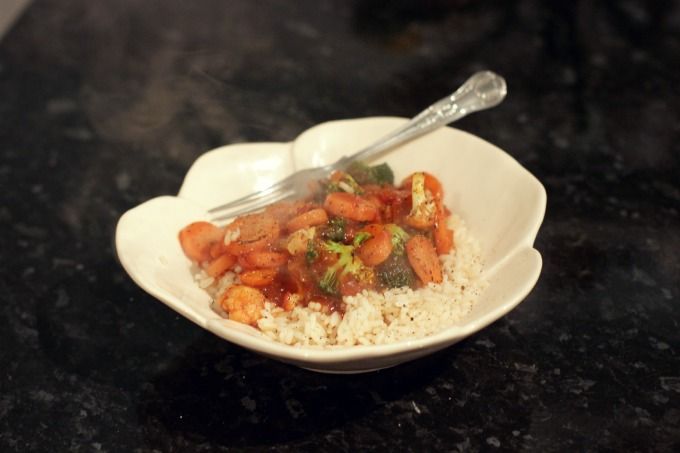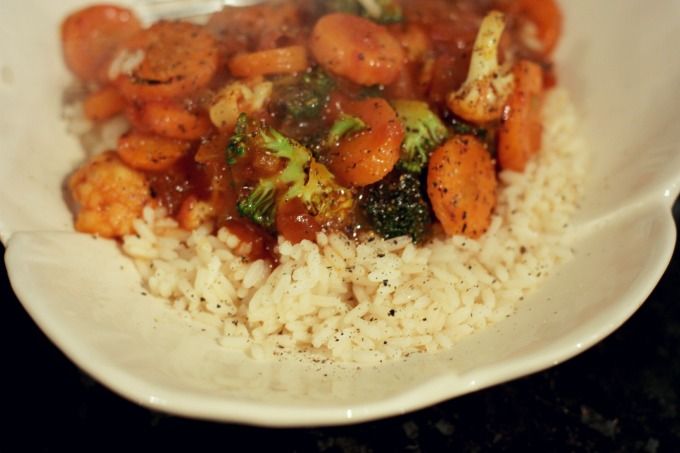 Dinner - This meal was a selection of stir-fryed vegetables again with a packets of the Tomato & Herb Sauce and Long Grain Rice. I think at a time when nutritionists and the media are constantly trying to instil in us how important it is to eat a regular supply of fruit and vegetables (no longer 5-a-day but 10!), having easy and healthy sauces and rice on hand to spruce up the vegetables is such a good idea.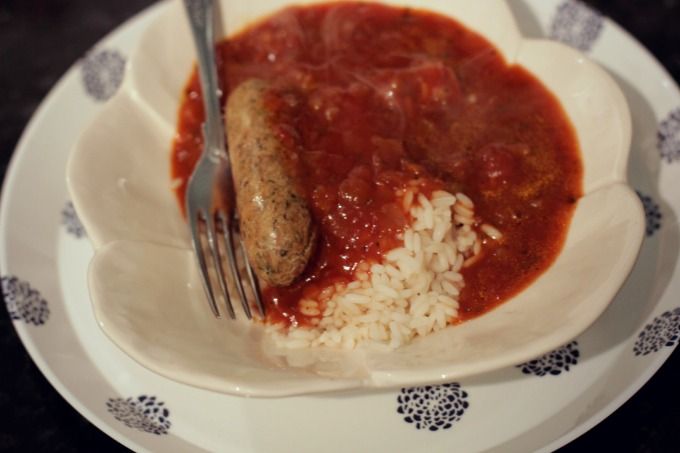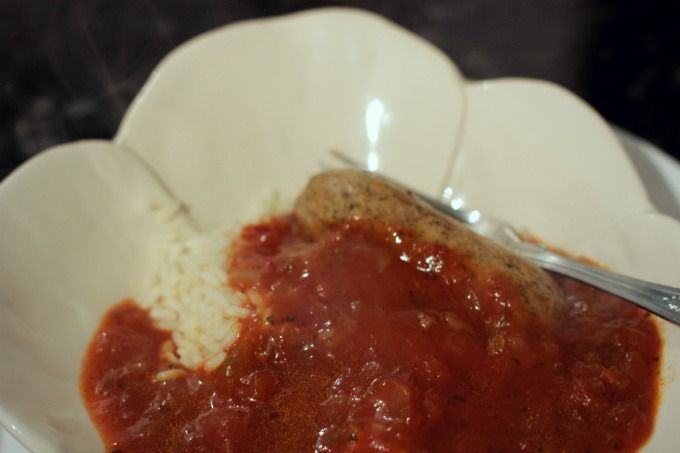 Dinner

- And the final meal I have to show you was a Vegetarian Garlic & Herb Sausage (added in by me and not part of the range) in a packet of the Tomato & Herb Sauce and some Long Grain Rice.
So my overall opinion of ilumi meals? I was already sold on the concept from day one, healthy and nutritious meals delivered to my door? Yes please! What I also really enjoyed about them was having a constant supply of food in my home that I know I can reach for when I have little time to cook. The packets can be stored in a cupboard and have a very long expiry date on them. And yet when cooked, taste absolutely fresh. I wouldn't say I felt any healthier by eating them but that is probably more down to the fact that my diet is pretty healthy all of the time at the moment, so there was no great shock to my system. But I have thoroughly enjoyed trying out these products and would thoroughly recommend.