Skin products - Nars Copacabana Illuminator and Embryolisse Moisture Cream
I have been using the Nars Multiple Stick in Copacabana for years, I have probably got through around a twenty of them over the years. I spotted this on my recent trip to Space NK as I have almost ran out of my stick and decided to give it a try. I do think the stick is more portable to carry around in your make-up bag but find that this product is a lot thicker and my preferable product to start my day with. I'm also finding it is more long-lasting than the stick and sometimes not needing to touch up again with the product throughout the day.
I have been going to try the iconic multiple purpose moisturiser Embryiolisse for the longest time but somehow never got around to it. Quite difficult to get hold of in the UK, only available to bay on eBay that I am aware of. When I was in Space NK buying the above Nars product, I happened to spot it near the til so thought it was finally time for me to give it a go. It well and truly lives up to the hype, I really don't think I will be buying any other moisturiser anytime soon. It gives a perfect cover of moisture and is also a really good primer for my make-up. I am well and truly sold on this product.
Mophie iPhone 5 Battery Charger
I have a lot of iPhone covers as you already know. I'm also a bit obsessed with being caught short without any juice in my phone when on the go. I have a large power pack for travel which has around four charges in it. Despite being quite compact it is quite heavy. And I also have one of the lipstick-sized chargers which has one charge which I do carry around with me all of the time. But sometimes carrying around extra wires can be cumbersome. I saw this product on one of the Apple email shots for Valentines and decided to see if I could find it any cheaper (which I did on eBay). It fits snuggly on my iPhone 5 to give one extra full charge. I particularly liked the design of it as it reminds me of an iPhone 3 (the best Apple iPhone design in my opinion). It does give extra bulk, but I like that as I'm always worried I am going to drop my phone with the iPhone 5 design being so slight. So I have loved using this product this month and is the perfect length of battery for a full day for me.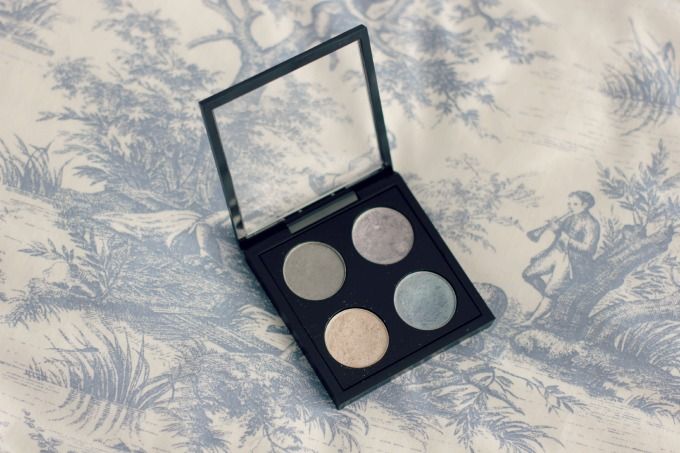 Eyeshadow palettes - Tom Ford and MAC Quad Palette
I'm a huge lover of the Tom Ford range and although expensive does provide a lot more product than any other brand I am aware of. I already own the Silvered Topaz palette but wanted a range of colours in the grey / beige spectrum so purchased the Sahara Haze palette. As beautiful as I had hoped, it offers a range of light to dark eye make-up looks.
I had already owned the 12 palette from MAC for many years but somehow seemed to have got bored filling it up. So I recently bought this empty quad palette and filled it up with some every day favourites. So I'm back loving these four shades.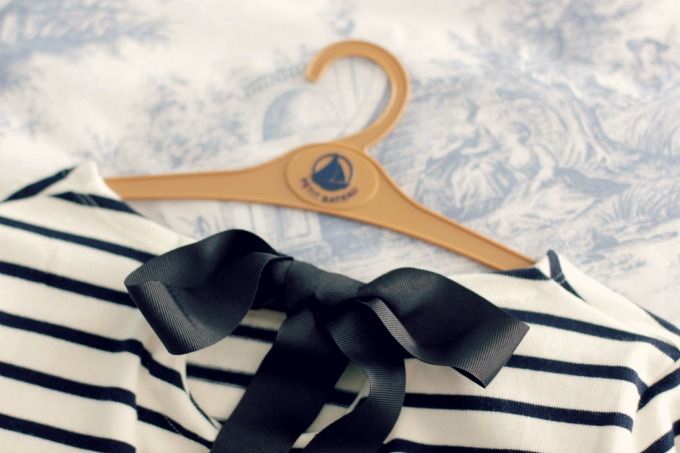 You know I am a big fan of (blogger favourite) Breton tops. But as I do not have a dress version, decided to invest in this one from Petit Bateau on my monthly Spartoo shop. It is a wonderful thick fabric with pockets and has this gorgeous big black bow detail at the back.