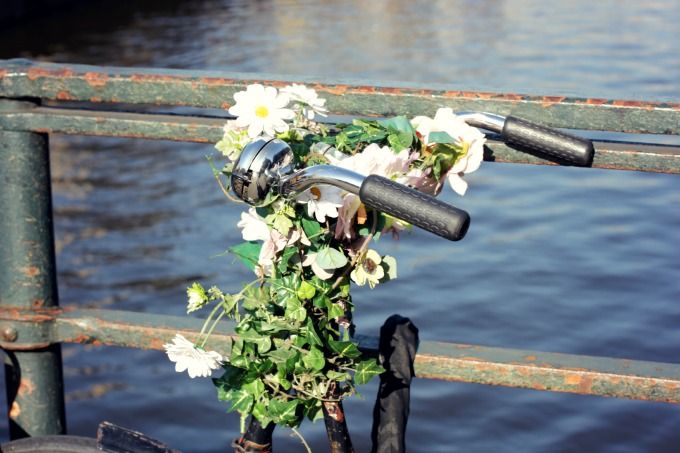 Not quite so many pictures to share of our final day in Amsterdam. After checking out of the hotel, we walked again to Rembrandt Square for breakfast. I spotted a Starbucks in the distance, so we went there for a change. I was so keen for my food that I completely forgot to take any pictures, which was quite a shame as it was easily the best Starbucks I have ever been (you will spot a small IG in the collage at the bottom though).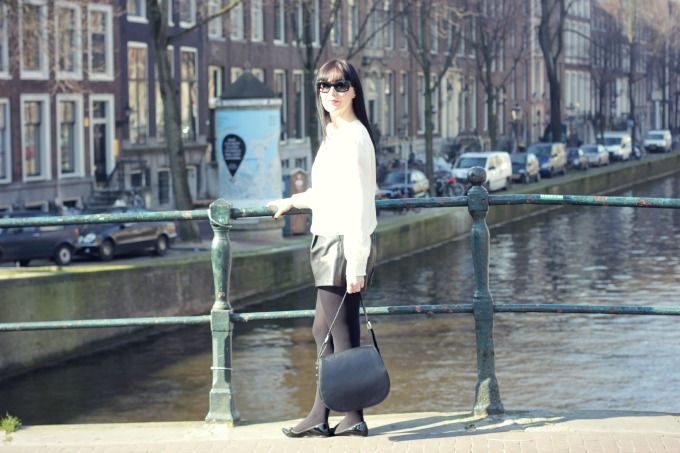 We then walked the rather long route to find the street away from the main huddle of shops, which contains Amsterdam's designer offerings. If there is a Chanel store in the city I am visiting, I do like to check it out! Monday was a very hot day, so we stopped for a strawberry juice along the way. After browsing the beautiful shops we caught a tram back to Rembrandt Square to sit in the sun for a couple of hours, enjoying a couple of drinks and some lunch.
We then headed back to the hotel to collect our bags and then on to the station to catch a train to the airport. And that was it, my three days in Amsterdam. Just enough time I think, to see a general overview of the city. I was so pleased I chose this city for a March break, even more so as we were so incredibly lucky with the weather.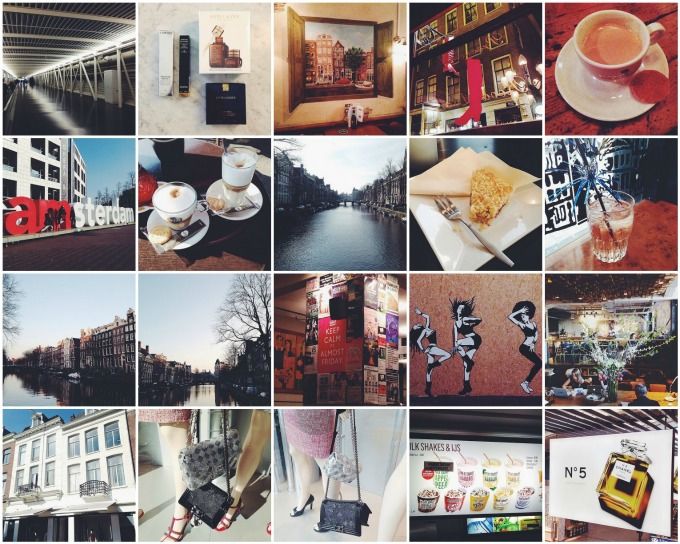 Schipol Airport. Duty free goods. Cute restaurant when we arrived. And the most perfect bar, nice and quiet which seemed a bit of a rarity. Stroop-waffles with coffee, yum. The infamous Amsterdam sign. Coffees outside in the sunshine. The stunning canals. Cake break. Classy drinks in Dam Square. More os the beautiful scenery. Sign of wisdom in one of the cafes. Graffiti art. Starbucks in Rembrandt Square. Chanel. And the glorious Chanel Boy handbags. Even McDonald's celebrate the stroop-waffle with their McFlurry's. Finally, back at the airport.
Prada Sunglasses via The Sunglasses Shop *
French Sole Patent Pointed Flats via Spartoo *