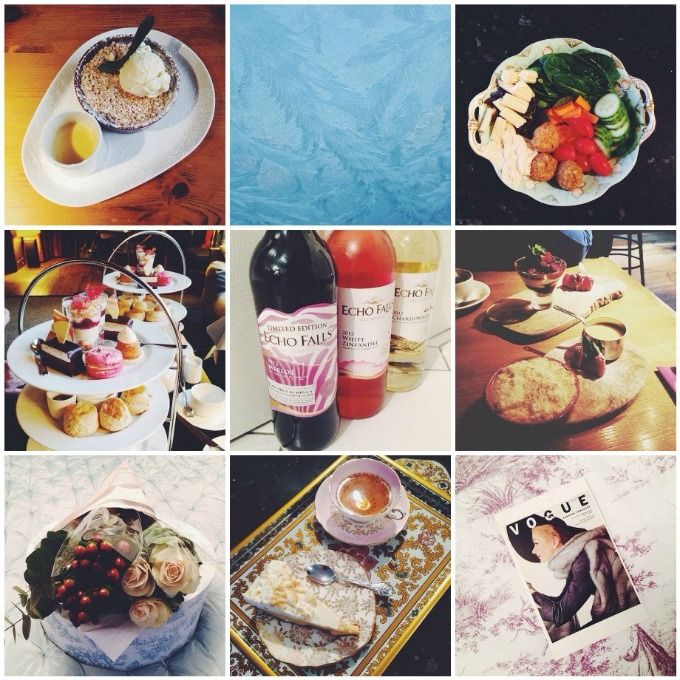 The first day of 2014 started with an apple crumble. Frosty start to the morning, my car windscreen had the prettiest patterns. Raw salad with falafel. Celebrated a friends birthday at Jesmond Dene House. Echo Falls kindly sent me some wine after my involvement with The Clothes Show. Another crumble - perfect winter comfort food. A lovely selection of flowers from the flea-market. Satisfying my sweet tooth with a slice of key lime pie and a cup of tea. A lovely vintage-style postcard by IG friend and favourite blogger, Solanah.
More international post, this time from an IG / blogger friend from Poland. Tidying my bedroom, pictures of my bed and dressing table.
Eating lots of raw vegetables lately. This time I made a Vegetarian Tikka Masala out of them. Fantastic Christmas gift from my parents, instead of the usual chocolates and biscuits, two boxes of Nakd bars. Some snacks one Saturday night, eaten from one of my favourite vintage plates. Some cute stationery from Paperchase. Flea-market finds. Had to buy some new business cards after losing my last. And another raw salad for lunch.