I have always mostly been a coffee drinker, especially first thing on a morning. And then as the day progresses I turn to cups of tea. But this winter, tea has been my first beverage of choice and I can't seem to stop buying more and more. So I thought I would share with you some of my current favourites. And I'm always happy to find out more, so I would love to hear if you have any of your own suggestions for me. Since this post I have actually bought another three Kusmi tea tins, so they are not showing here. But I thoroughly enjoyed visiting the Kusmi store when I was in London a couple of days ago and chatting all things tea with the knowledgeable sales assistant.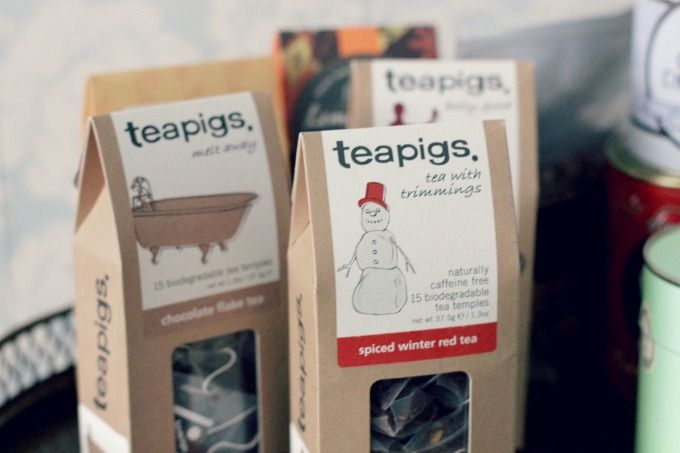 Laduree tea - Marie Antoinette, The a la Rose and The Melange Laduree. Just like their macarons, Laduree tea has a very specific floral taste to it. I feel very elegant and refined when drinking it!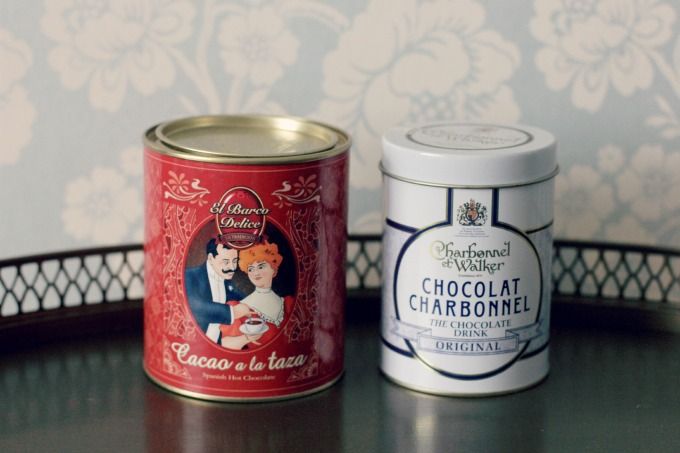 Thought I would add some hot chocolate in here too. I must admit I bought both of these solely for the packaging. The tin on the left from M&S and the other from Fenwick. But the hot chocolate in them is rather nice too.
This was a Christmas tea I bought from Betty's last year which I still haven't completely used up. So nice.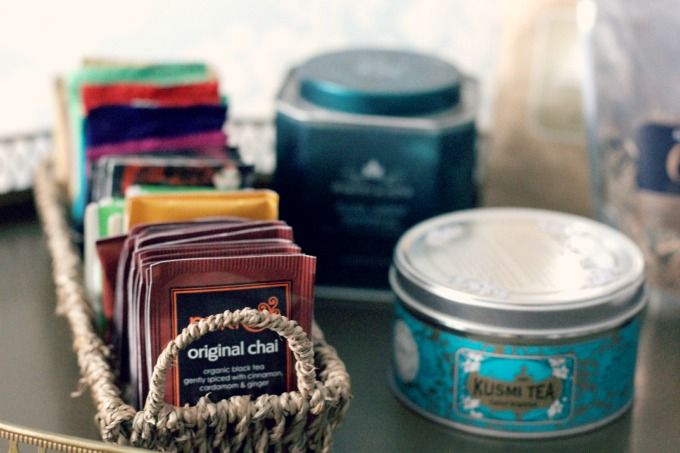 I house all of my tea sacherts in this long basket for easy access.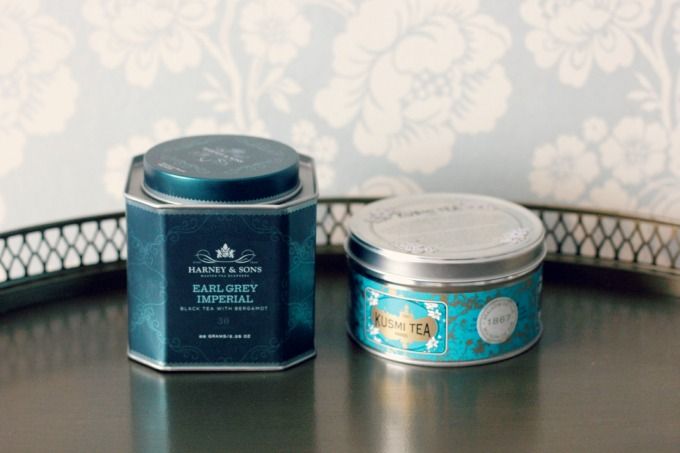 I love Harney & Sons tea. The packaging and pyramid tea bags are quite delightful. Unfortunately I don't know of many stockists near me and they don't seem to ship from the US to the UK, so this is the only tea I own. They are doing a really lovely cinnamon tea this winter season which I would love to try one day.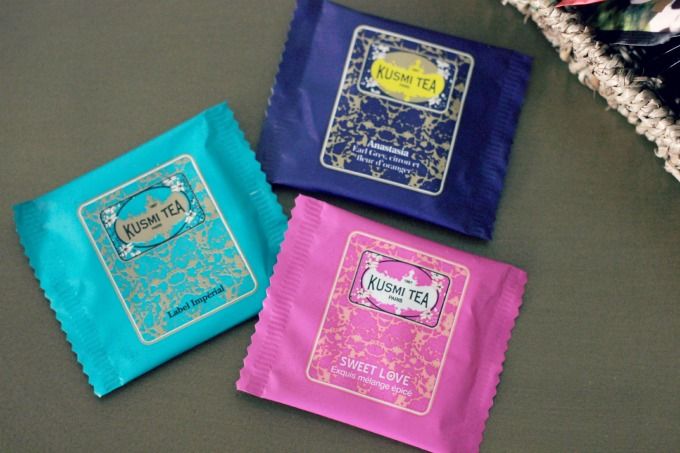 Kusmi sent me these iced tea sachets* a while ago which I must admit I haven't used too much. But after visiting the Kusmi store the other day I was advised they can also be used hot, so I think I will end up getting more use out of them now.
East India Company* - I was sent both of these teas to sample. The Blend No 68 is quite a fruity summery tea, with the most amazingly delicious aroma. Expensive but a firm favourite.
I love tea sachets with tags to carry around in my handbag and to take to work with me. Pukka are quite an inexpensive brand with the most amazing variety of black and herbal teas. These two are my current favourites.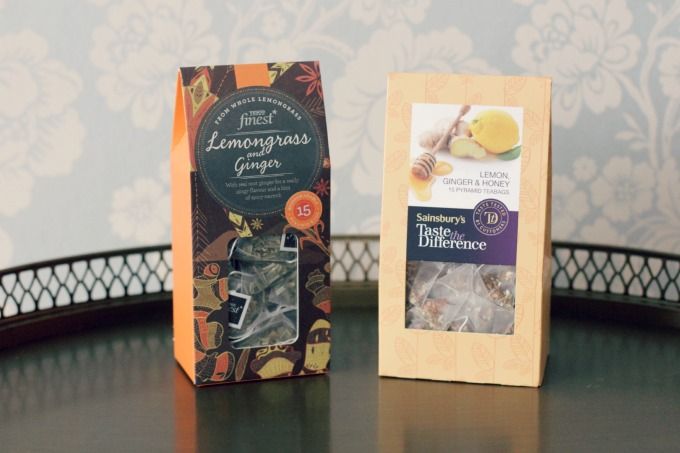 The big supermarkets have obviously also got in on the 'designer teabag' action. Lovely pyramid fine mesh tea bags, their tastes are really nice too
.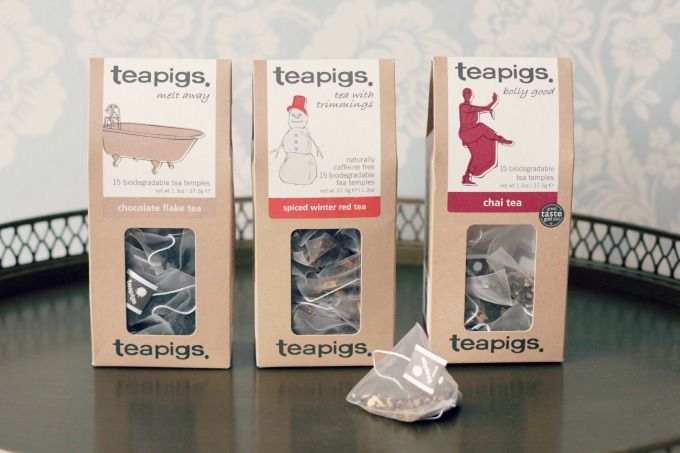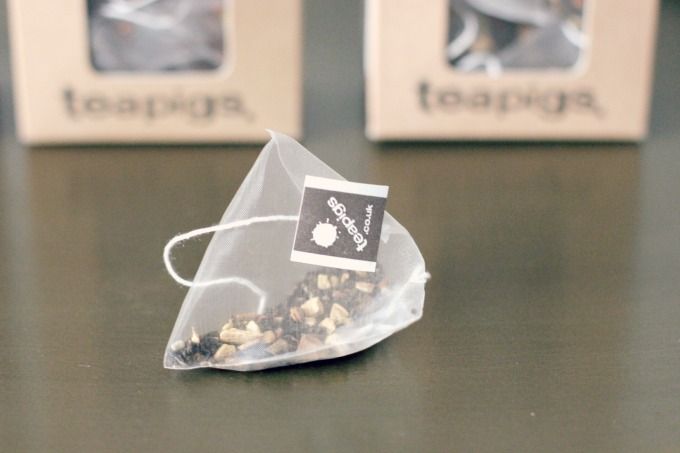 I was recently sent a box of Winter Spice Red Tea* from Teapigs. The first time I had tried a red tea, already having the Chai and Chocolate Flake in my collection. It has the most amazing festive aroma and a lovely spicy warming taste. Perfect to get me in the Christmas mood (as if I need any more encouraging!).
You can visit their Christmas Shop HERE and also receive a 20% discount until the end of December using the code XMAS13

(excludes cheeky deals, mix & match and matcha kits).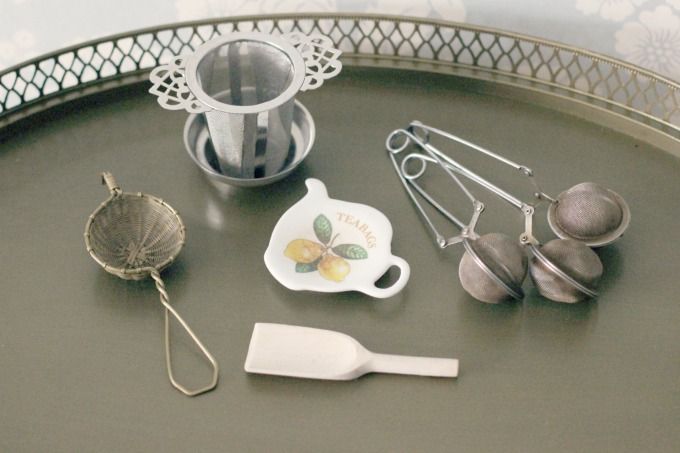 And here are some of my tea accessories. As I like to buy loose tea, I need gadgets to go along with them. These are fom Ikea,
Bellocq
and
Luponde
.