I have had quite a busy week this past week, starting last Monday with a lovely breakfast at The Cumberland Hotel in London. I then set off from the hotel to Kusmi Tea, stopping along the way to admire some Robert Clergerie boots and lovely Christmas decorations. I then headed to Bond Street to find a ladies room (the best powder room in Fenwick) and gaze longingly in the windows of Chanel.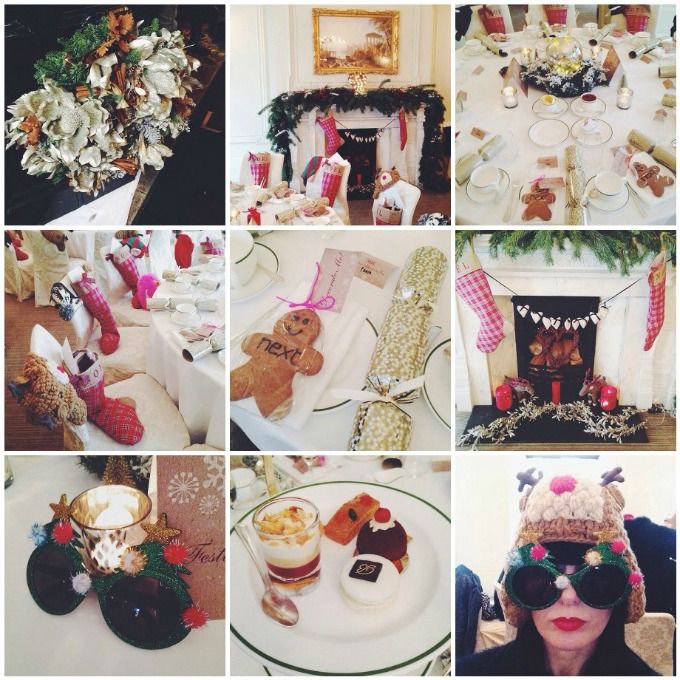 The flower entrance to Liberty is as festive as you would imagine.
My purpose for being in London was the Next Bloggers Festive Afternoon Tea in Browns Hotel.
The suite the event was held was decorated so well, it really was the start to my Christmas season (but a more in-depth look at that tomorrow). I promise I was not as grumpy as I look in this picture!
There were the most amazing sweet treats. And the hotel was decorated nicely in a Lulu Guinness collaboration. I then wandered back to my hotel, stopping to photograph the fabulous Selfridges windows along the way. London is so pretty at night.
Not having a Pinkberry since my New York trip, I could not resist a quick pop into Selfridges to buy myself a small cup. Admiring more London at night. And finally back to Kings Cross, which is the most amazing work of art since it's refurbishment, very festive too. Fenwick window in Newcastle currently has a Chanel display. On Saturday I headed north to Edinburgh by train. After the Christmas markets, first stop Jenners Food Hall, Valvona & Crolla.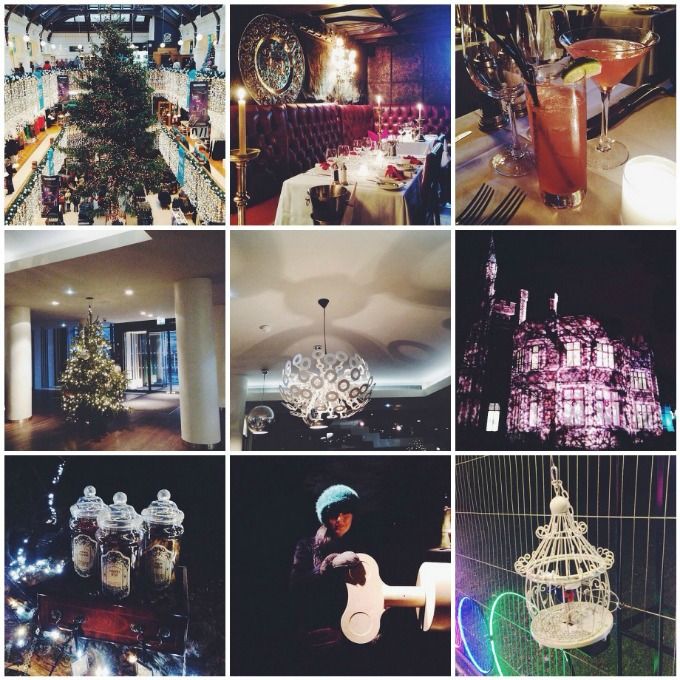 The huge Christmas tree in Jenners, Edinburgh's answer to Liberty maybe. Our pre-Christmas treat was lunch at The Witchery and then on to cocktails in Hotel Missoni. I finished the week off with another festive outing, Enchanted Parks in Saltwell Park in Gateshead. I've been once before and it did not disappoint.