Although the winter season is deemed generally as non sunglasses weather, I find with me it is quite the opposite. As well as suffering from photophobia, I find harsh winter sunlight often to be worse than summer. So I usually carry around with me a pair of sunglasses at all times of the year, and I like to have lots of different pairs to chose from. I am a huge lover of the Miu Miu brand as they manage to be both classic and whimsical, and am slowly building up my collection.
Today The Sunglasses Shop have offered to giveaway a pair of Miu Miu Sunglasses to one of my readers. These are the very classic 03NS style which I think will suit most people.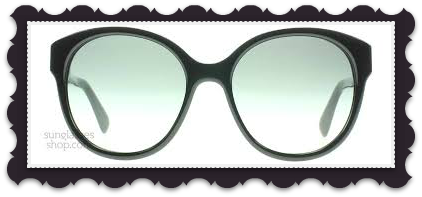 and post on their wall "Enter PinkBow's Giveaway"
Also, leave a comment here to let me know you have done this, along with a contact email address.
I will pull the winner in one week's time. Good luck!