I thought I would share with you the few things I bought in Edinburgh last week. We ended up not going into many shops as the weather got so stormy it was difficult even walking around, and staying indoors was definitely the better option. So these are from either the Christmas market you saw in my post yesterday, or Jenners department store.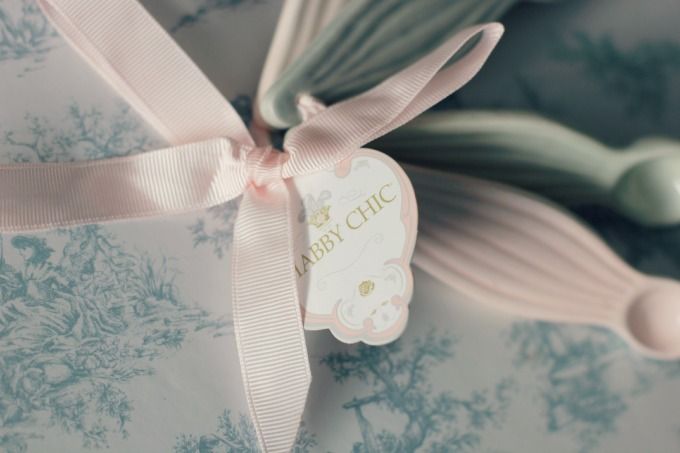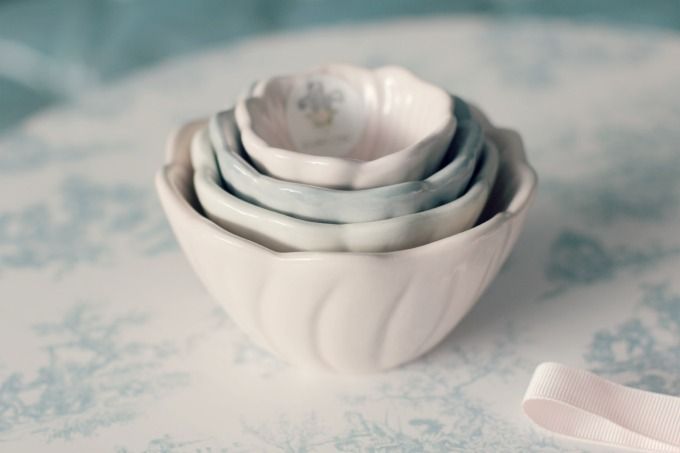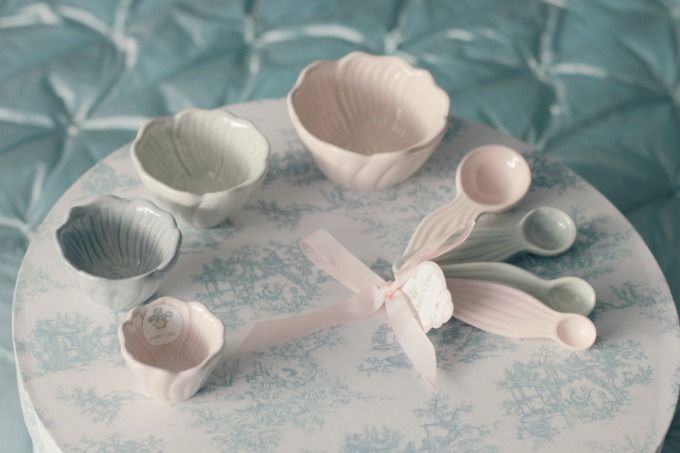 Measuring cups and spoons from the Shabby Chic range in Jenners. Jenners had the most amazing sale on, so I got these at a 50% discount. I do already have measuring cups and spoons, which I use for baking and just generally keeping an eye on my food portions. But mine are not as pretty as these, so a good buy for me.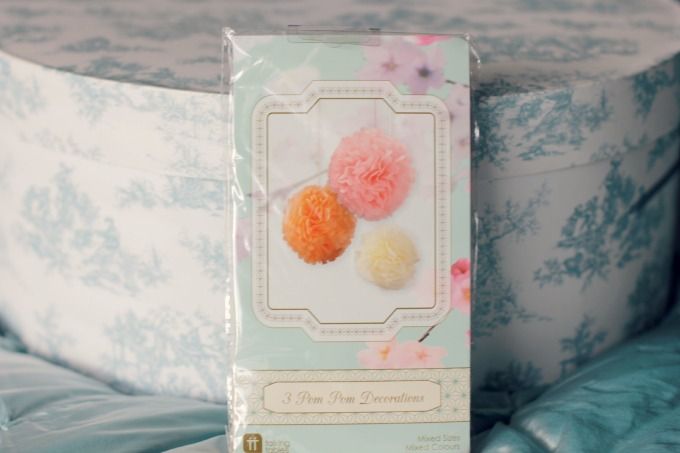 Also in Jenners sale, a pom pom making kit and Christmas tree decoration.
The food hall in Jenners, Valvona & Crolla is such a delight if you like fine food. I limited myself to just some Heather tea-bags and Crystallised Ginger chocolate. The tea was a disappointment as it has no flavouring whatsoever other than your usual standard black tea. But as I am into all things ginger at the moment, the chocolate is quite yummy.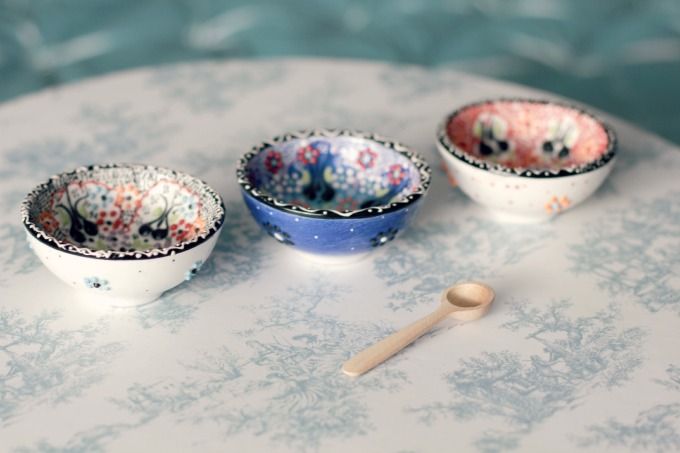 And finally I bought a set of these three bowls from a stall at the Christmas market. Maybe to store jewellery, maybe for nibbles. And a tiny wooden spoon, as I don't own anything small enough to scoop up cinnamon to put on my porridge.