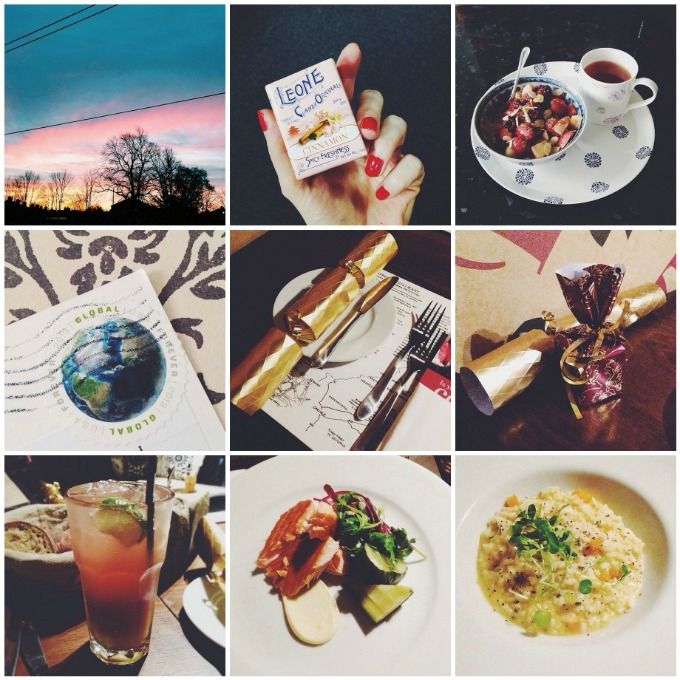 Beautiful sunrise. Cinnamon candy in cute Italian packaging. Another porridge / chai tea meal.
Mail from abroad. First Christmas lunch at Blackfriars restaurant.
I had a non-alcoholic cocktail, hot smoked salmon to start and squash risotto for my main course.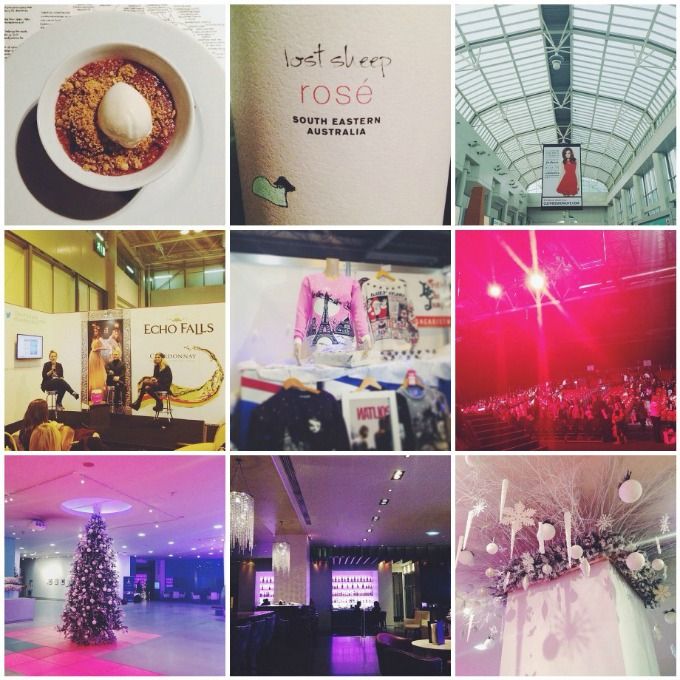 The dessert is always the best part of the meal for me, this time plum crumble. Loved the packaging on this wine. And on Sunday headed to Birmingham for the Clothes Show Live.
Blogger / stylist / presenter discussions in the Echo Falls Wine Bar. Really regretting not buying this Paris Christmas jumper. The fashion show was definitely the best part of Clothes Show Live for me.
After Birmingham, I headed down to London to stay in the Cumberland Hotel, Marble Arch. After checking in I went back down to the bar area for some food. And took lots of pictures of the stunning Christmas decorations in the hotel.