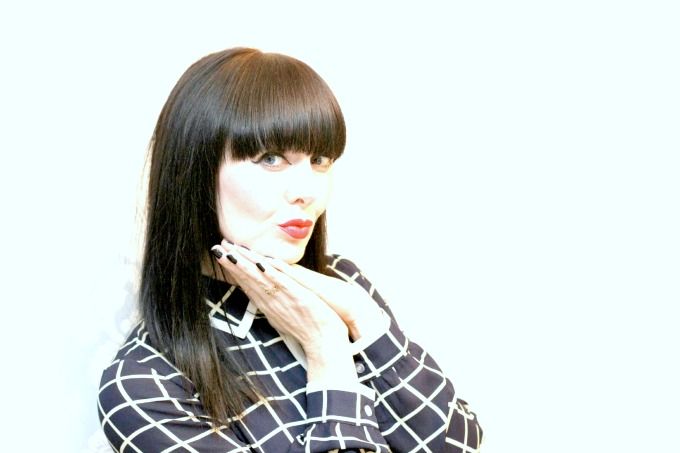 Anyone into fashion in the UK will already be very much aware of Clothes Show Live. I have been only once before as a teenager and remember being pretty overwhelmed by the enormous scale of the show. So when recently asked by fabulous wine brand Echo Falls to go along as their guest on one of the days, running from 6th to 10th December, I jumped at the chance. I can't wait to travel down to Birmingham and take in all what the day has to offer, to see if it is how I remembered from my last visit so many years ago. I look forward to sharing my day with you here too after the event.
Pre-Show, Echo Falls have challenged me to find a Clothes Show inspired high street outfit, with a budget of £75. After looking through the Clothes Show Live website at the list of exhibitors, I made UK high street favourite Top Shop my first port of call, with Arcadia being one of the featured brands due to exhibit at the Show. I found this navy checked maxi dress in a structured shirt style, which I have paired here with some blue velvet boots I have had for a while. The dress is such a statement piece, so I really wanted to keep the rest of my outfit very simple. I plan to wear this to the show, but maybe with some flat boots instead, so I can wander around the show feeling comfortable all day.
Echo Falls are offering a pair of tickets to giveaway to one lucky reader - just leave a comment below with contact details, I will pick a winner randomly 1 week from today.
(I will be in touch for address details and the day you would prefer to attend and the tickets will be posted out to you directly from The Clothes Show Live).

*EDIT - The winner has been drawn, congratulations Jesslyn Roberts, your tickets will be posted out to you very soon. Thank you to everyone who entered.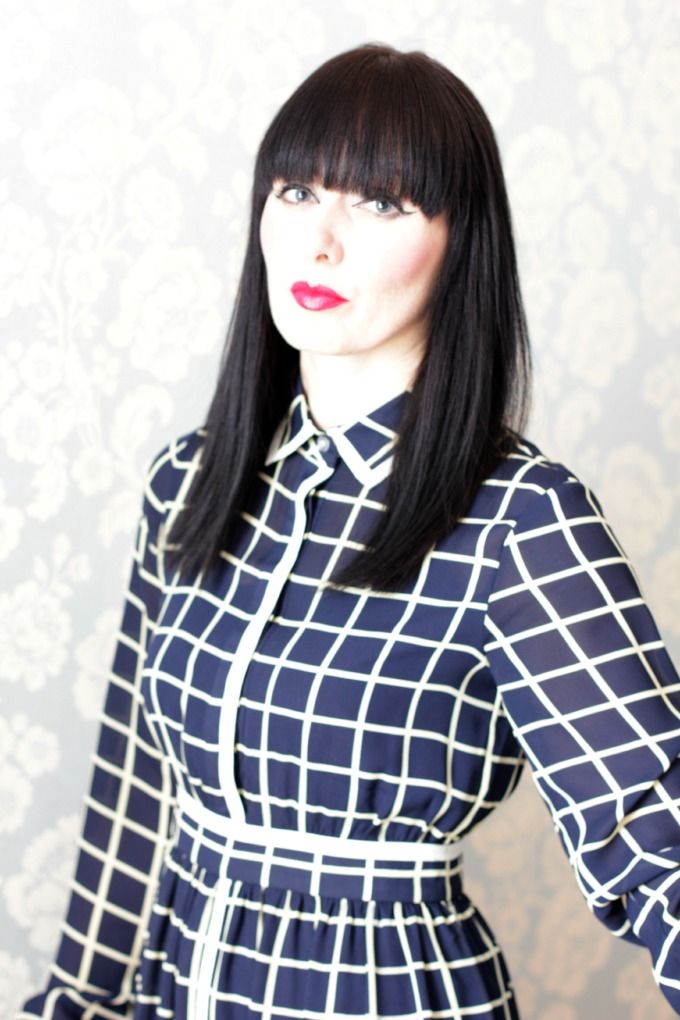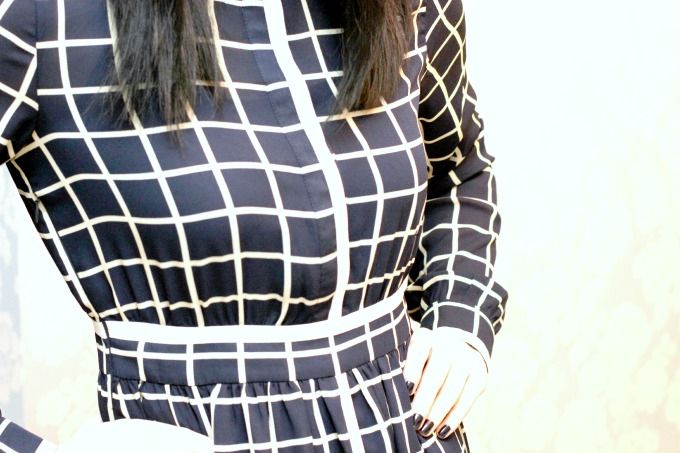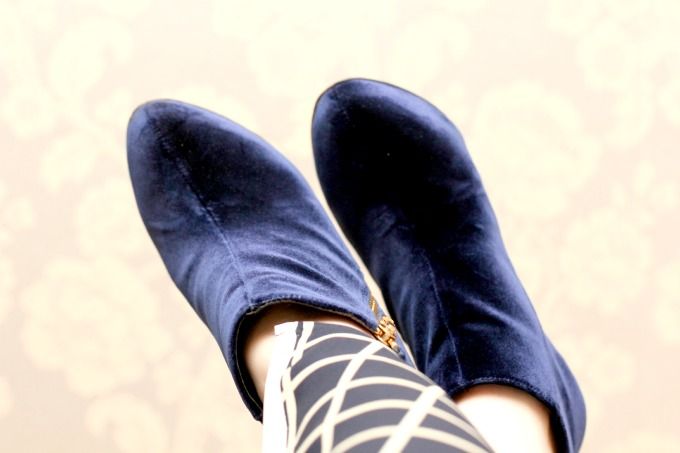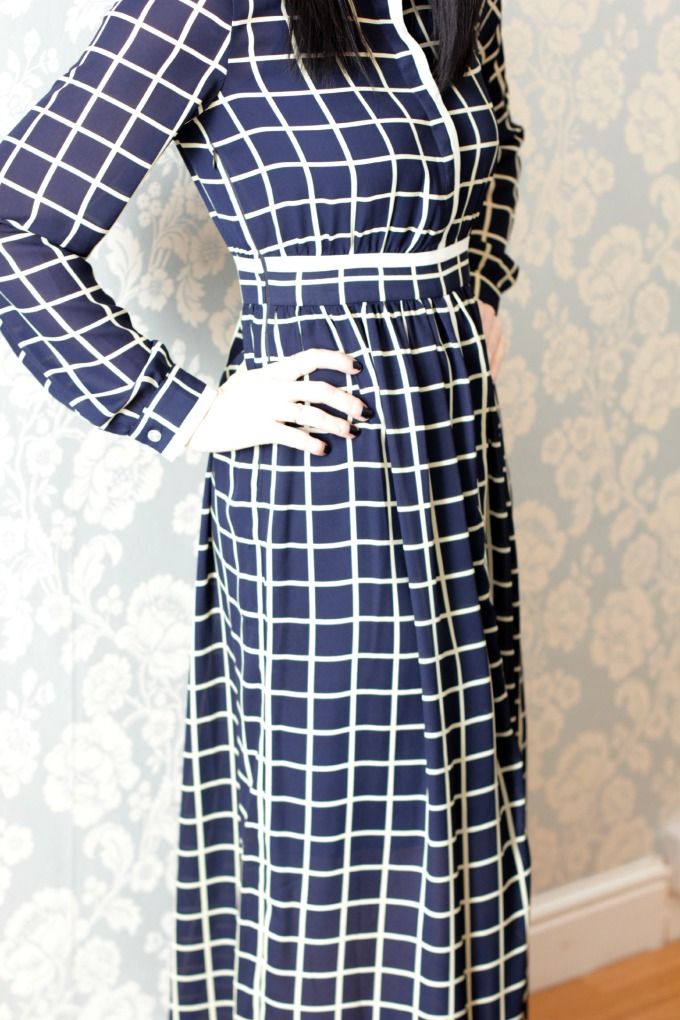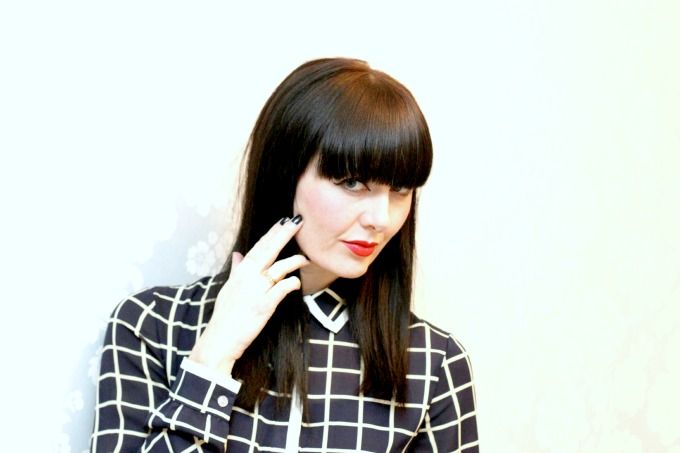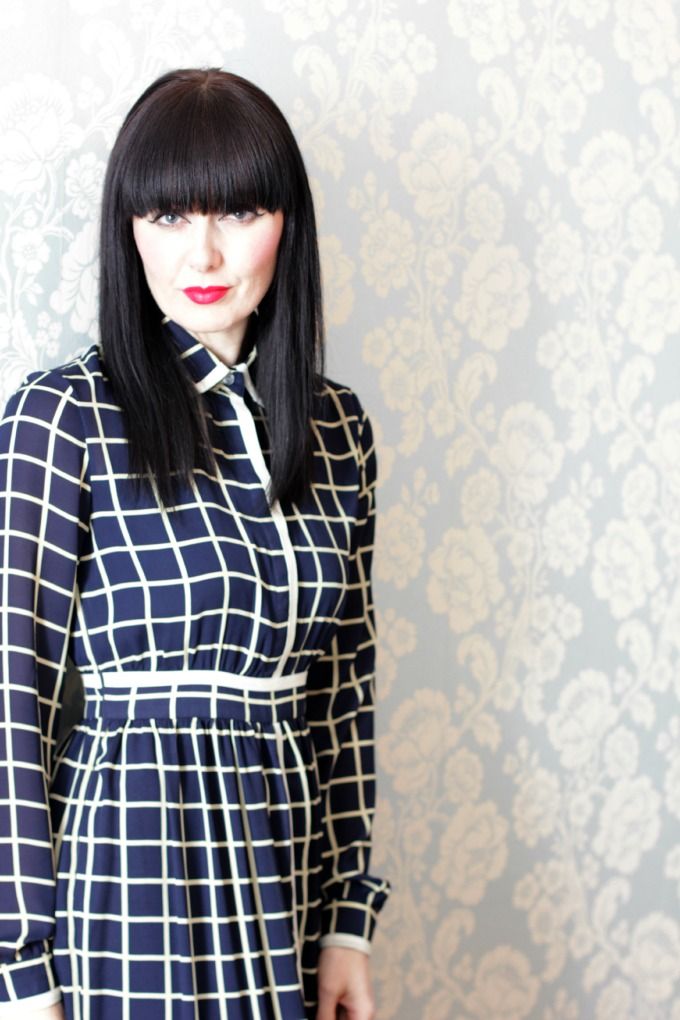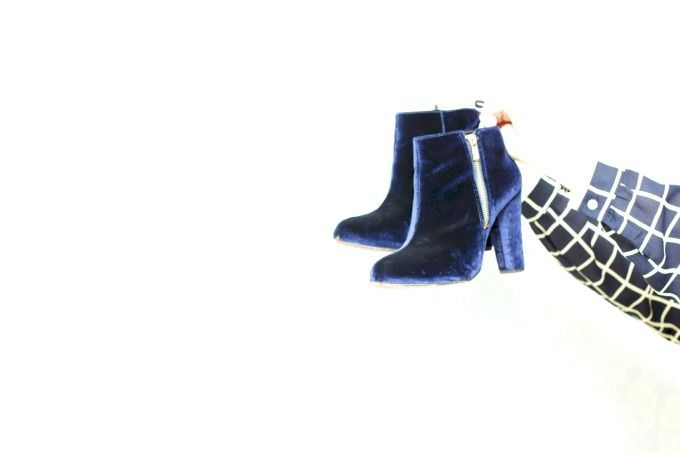 Wearing:
Kat Maconie Blue Velvet Boots via Spartoo *
Beauty:
Tom Ford Cherry Lush Lipstick
Chanel Blue Satin Nail Enamel