By Winter I mean also Autumn of course, as soon as the months start to get chilly, I decide that my beauty products need to be moved up a notch. Light products no longer work, instead I'm looking for heavier and richer. Here are a few products old and new I will be using more regularly as the season gets colder...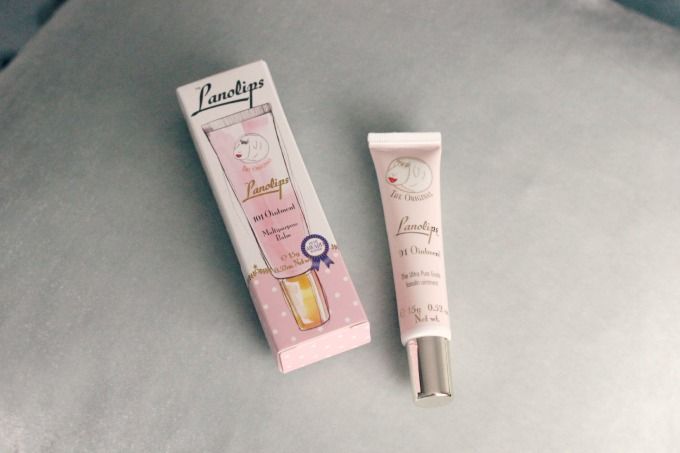 Lip Balm
- I am a little obsessed with lip balm, it has to be said. All year round, I can't bear to leave my lips bare, so when not wearing lipstick, they need to be coated with a balm. I love to try out new products, I'm sure over the years I have tried pretty much everything on the market!
I bought a couple of these Nuxe Reve de Miel glass pots, after hearing so much hype on them. At first it took me a while to get used to the matt / no feel aspect of the balm, but my goodness this is one of the best balms on the market. I will apply this before going to sleep and I can still feel it the next morning when I wake up. I also bought the stick versions for travelling but found they didn't last very long and the product was used up very quickly.
So instead, I thought I would try out Caudalie stick balm instead, a slightly different formulation, but still working very well. I think this one will last a lot longer than the Nuxe stick.
And finally, my newest acquisition is this tube of Lanolips. I really like this formulation, it is incredibly thick and rich in consistency and gives me a great glossy coating. So unlike Nuxe, I can really feel I am wearing this, which I do prefer. The packaging is a bonus too, so pretty and girly. What I really found interesting in this ointment is how natural it is. As the product name suggests, Lanolips 101 Ointment * - 'this lovely, luxuriously creamy purified lanolin ointment has been cleansed of all scent, colour and impurities - it contains nothing but 100% pure clean Ultra-Pure Medical Grade Lanolin which literally melts between your fingers into a clear emulsion'. And which claims no less, to have 101 uses! Although this was sent to me as a sample, I will most definitely be re-purchasing when it runs out.
Foundation
- I have lighter foundations, YSL Touche Eclat for example, that is quite nice for summer and gives a lovely sheer effect. But for winter I am most definitely looking for greater coverage. Again, I had heard such great reviews about the Estee Lauder Double Wear foundation. But as brand is very important to me, was never particularly drawn to Estee Lauder, I always felt it was a little too old for me. But looking for a medium to full coverage, I decided to give it a go. I found the most perfect match for my pale skin tone. And I have to say think I have finally found my Holy Grail foundation. This foundation does not budge, although I still do like to top up with a powder during the day, so bought the compact foundation powder too. These two are the most perfect duo, I'm sure I will be re-purchasing for many many years to come.
Double Wear Foundation in Shell & Double Wear Foundation Powder in Ecru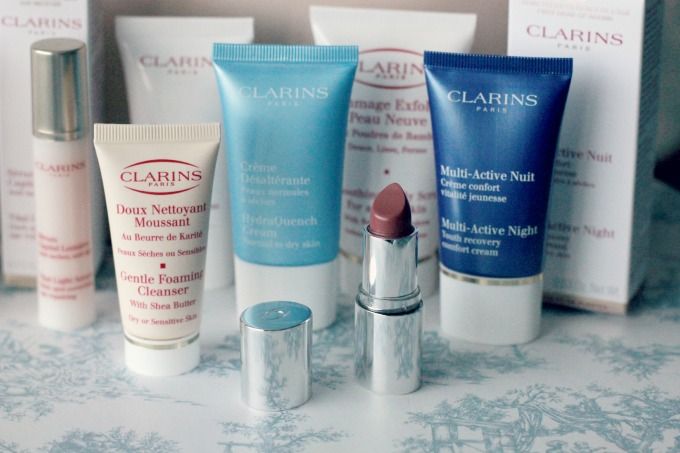 Clarins - The lovely Marketing department of my local Fenwick department store offered to give some local bloggers a free Clarins gift *. Unfortunately, I haven't been able to get this post live before the end date of the gift with purchase, but I know Clarins often have these offers on. Clarins is not a brand I usually buy, but I've been so excited to try out these products. I love these little miniatures for travelling and the bag they came in will be so useful.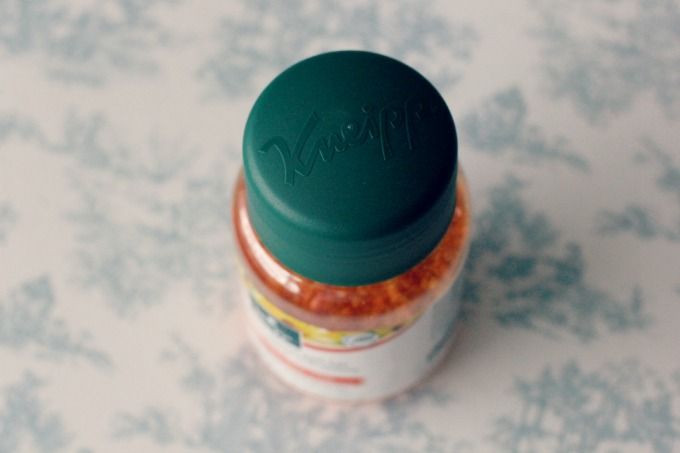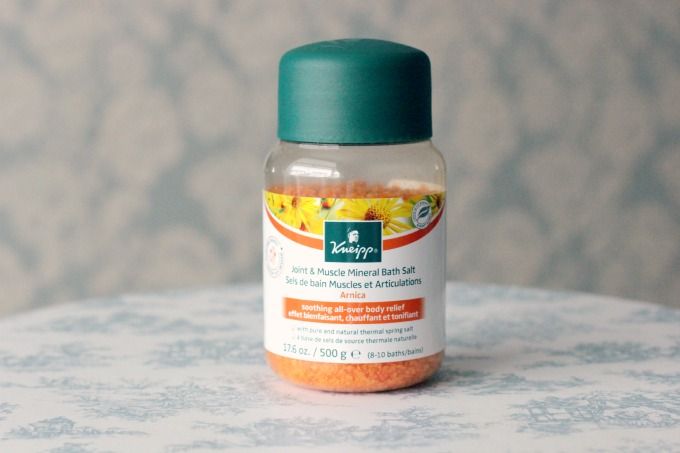 Kneipp
– Winter days mean long, hot, luxurious baths at night for me. As I often have aching muscles due to exercise, I decided to buy these bath salts to see if they would help. The medicinal aroma is so lovely, it feels really warm and relaxing. I would definitely like to try out some more of this range.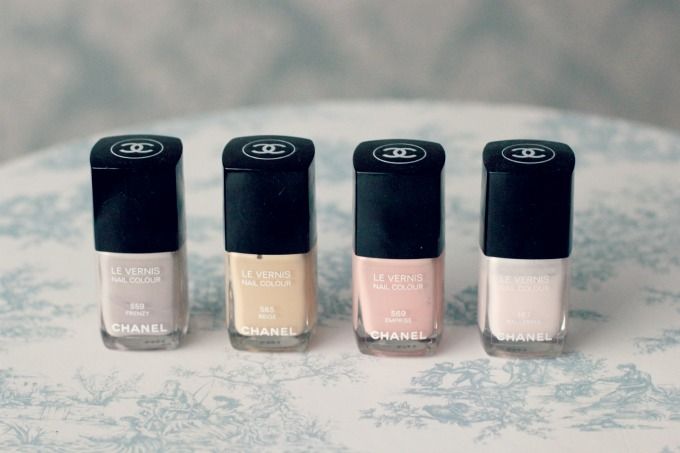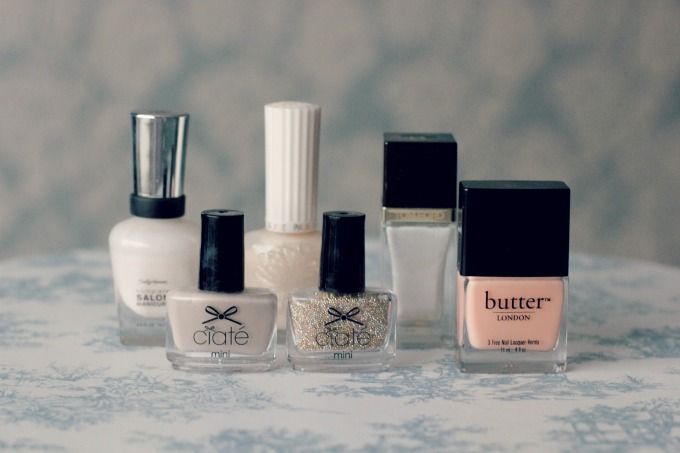 Nails
- I have been alternating between either the very pale or the very dark, in my nail shade choices so far this season. I'm getting more and more into nude shades but still really like the dark vamp-y shades I have been wearing for years. These are my current favourites.
Row 1 - Chanel Frenzy, Beige, Emprise, Ballerina
Row 2 - Chanel Blue Satin, Rouge Noir, Black Satin
Row 3 - Sally Hansen Pink Slip, Paul & Joe 009, Tom Ford Vapor, Ciate Mini Cookies & Cream with Cavia Pearls in Shooting Star, Butter London - Ribbon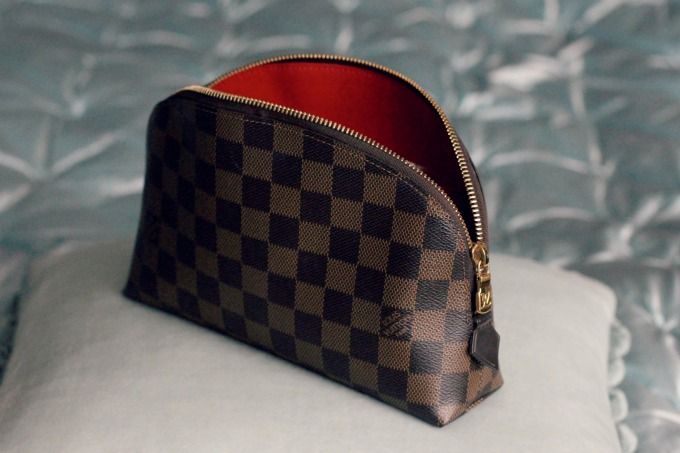 Beauty Bag

- And finally something to carry around my beauty products. I've been using this Louis Vuitton cosmetic purse for a while now and bought the large size so that it would contain all of my daily essentials in one place. Amazing quality as you would expect and fantastic for keeping clean due to the material used.