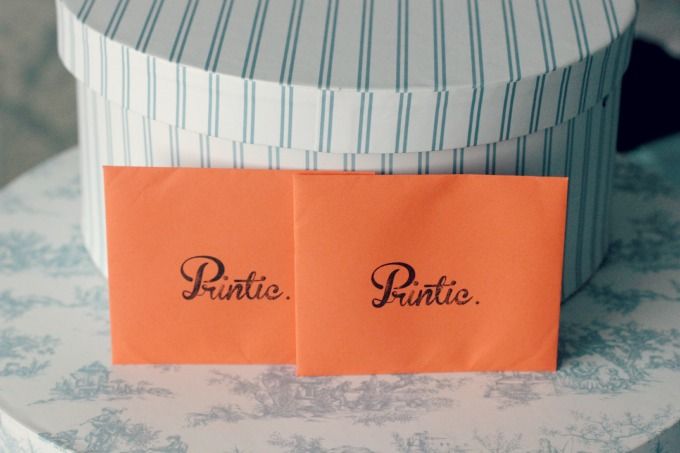 I had been asked to try out Printic * quite a while ago, but again despite taking many photographs, could not decide upon any of my images I would deem 'special' enough to warrant them being developed in the old fashioned, hard-copy format.
But a couple of memorable holidays later, I decided that some of these memories were definitely worth being printed, images I can look back at in years to come. So this is when I turned to Printic to try out their service. I downloaded the app onto my iPhone, uploaded the photos from my phone via the app and literally had my iPhone pictures printed and delivered to my door in a matter of a couple of days.
They arrive as you can see in this orange envelope and are printed in a retro Polaroid effect, with the white space at the bottom of the photograph allowing for some text to be added. Each image is charged as 0.79€ / $0.99. The photos can then be sent to either yourself or other nominated person - (I think these would make a great surprise for someone to receive through their door).
Printic are offering one free print to newcomers (until 7th November) - create an account, click 'add a coupon' and then enter the code PBPRINTIC.