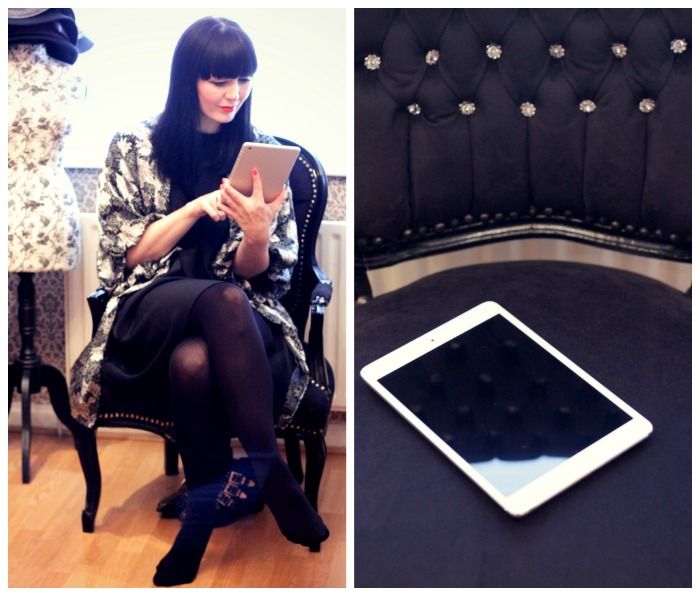 As you saw from my recent post on my Dressing Room, organising my clothes is very important to me. I love fashion and style, I love clothes and accessories and I love spending time in my dressing room organising my clothes so that they are easily accessible on days when I don't have a lot of time to contemplate getting ready.
Any fans of the film Clueless, may remember
Cher's Virtual Wardrobe
, the concept of which has stuck with me for many years. So to find a modern and compact version of this, tailor made to suit my own needs, is just perfect. I discovered the Stylebook app recently which I am using between my iPhone and a new iPad I have just added to my Apple family from Argos.
I chose a Mini iPad which, much like my full-size iPad, I did not originally see a need for. But I use a MacBook for most of my blogging and editing pictures, a full-size iPad for picking up around the house to watch films, programmes, YouTube videos, blog reading etc and my new Mini iPad is just the most perfect size to keep in my handbag, so I can tether it to my iPhone and do all of the above on-the-go.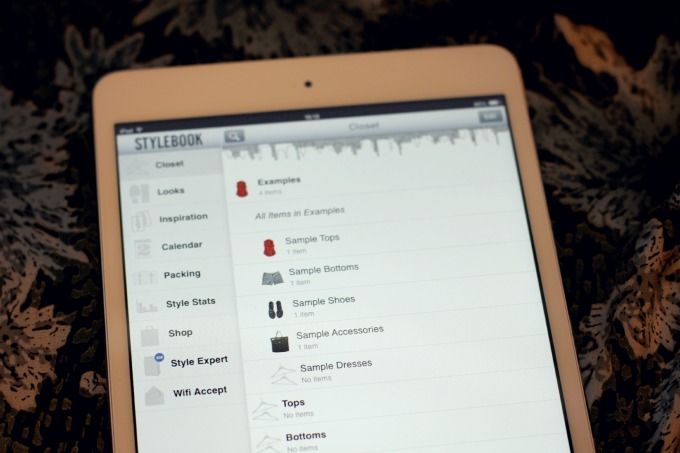 The Mini iPad is also perfect for using the Stylebook app with and can be synced together with another device. The purpose of the app is to organise your wardrobe by taking pictures of your clothes and accessories and filing them in different folders to enable you to create outfits. The software on the app is really good, so I will take pictures of my clothes laid out on the floor which is a plain background, and the app removes the background colour and saves the images so that they can be put together in a collage. A little bit like a personal interactive Polyvore collage. The photos can be taken with the iPad or with an iPhone, which is smaller still, and then synced together.
I have only just started using the app and have not uploaded the entire contents of my wardrobe, which will be quite a task, given the amount of clothing and accessories I have. But I am getting into the habit of taking a quick picture of new purchases so that I can start to build up my wardrobe via the Stylebook app. Below you can see some of my screen-shots - the app is very easy to use with simple headings which you can change to suit. You can put together looks, add them to a calendar and the app even collates statistics so you can work out your cost-per-wear as well as being able to add notes so that you are not repeating an outfit with the same group of people! There is a packing feature, which I already use a lot on the Packing Pro app, so it will be good to have everything in one place. And there is an Inspiration feature, so you can collect images from your favourite bloggers and street-stylers. I have only just got started with this app, but I see myself whiling away many an hour on it!
Wearing:
Top Shop Boutique Silk Dress
This post is in association with Argos