It's been a while since I last showed you around my Dressing Room. It's quite a small room, effectively a second bedroom in my small flat. But a room I knew I absolutely had to have when I first bought my flat and one I could no longer do without in any future homes. The layout hasn't changed at all, most of the wardrobes are fitted and there is one stand-alone wardrobe from Ikea which houses all of my dresses... hopefully a French-style Armoire will fill the space one day. But a lot of the little trinkets have changed and the main purpose of this post, is the arrival of a new chair* which has really become the centre-piece of the room. I adore this style of furniture and chose the all black colour as it fits well with the black accents already in the room. It is so comfortable to sit on, perfect for pondering which outfit I am next going to wear. You can find an amazing range of this and other furniture at this website.
I have a chest of drawers which match the fitted wardrobes which has quite a large space on top. I keep lots of trinkets on here, changing around often. At the moment I have a tall lamp, my perfume tray, some ornate picture frames dotted around and a huge jewellery chest.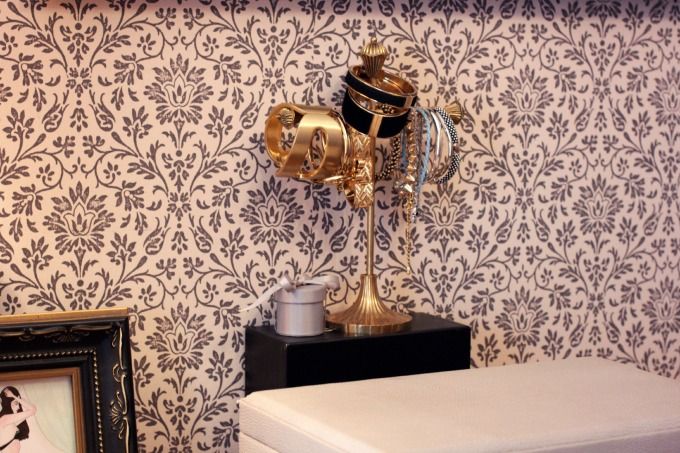 I recently bought this Lisbeth Dahl brass jewellery stand for a lot of my bracelets, as they were taking up far too much room in my jewellery chest. The other gold jewellery stand with birds and twine is from Urban Outfitters, I keep on there some vintage beads from Sweet & Spark and a couple of flower crowns.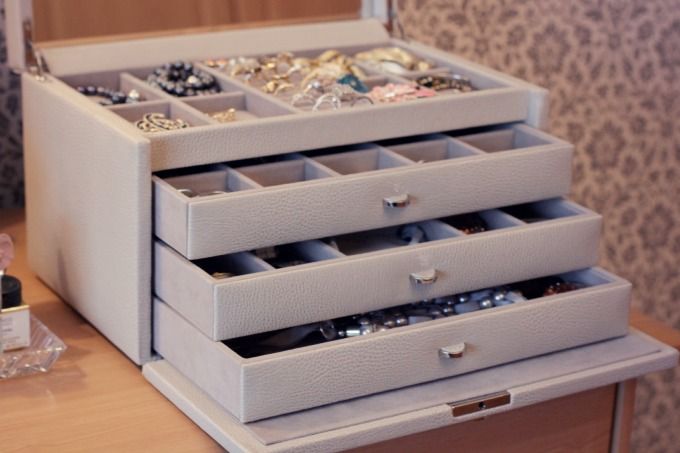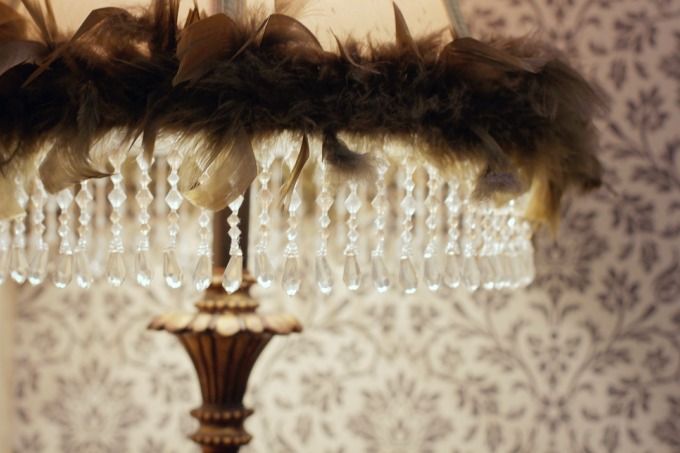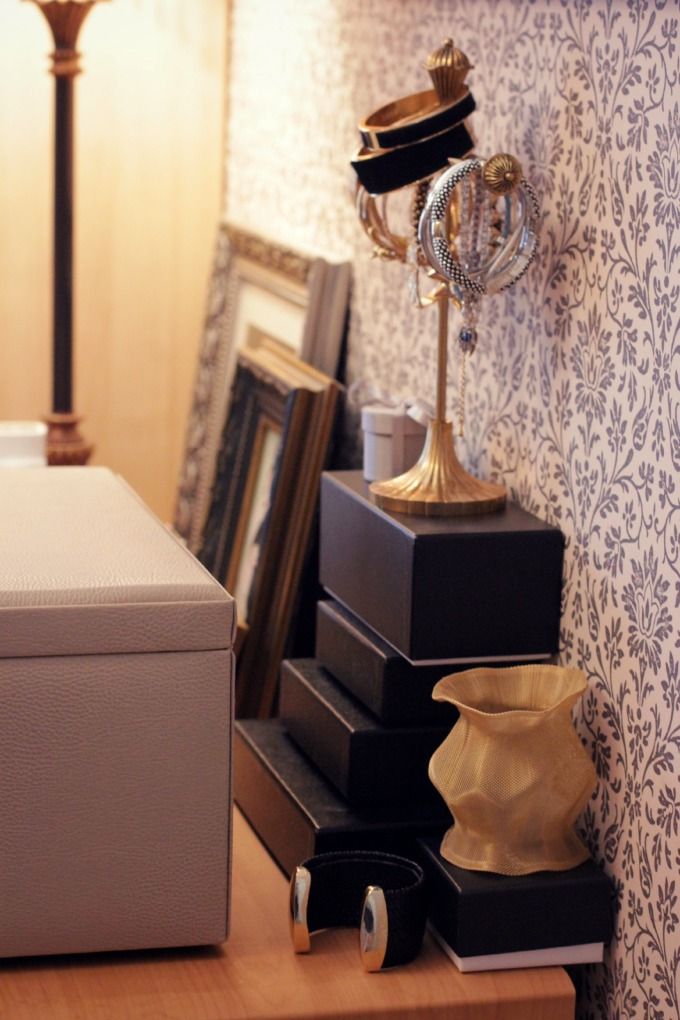 I have a stash of Chanel boxes which I keep, they always come in handy for something or other. A couple of wrist-cuffs you can see here from my recent trip to New York.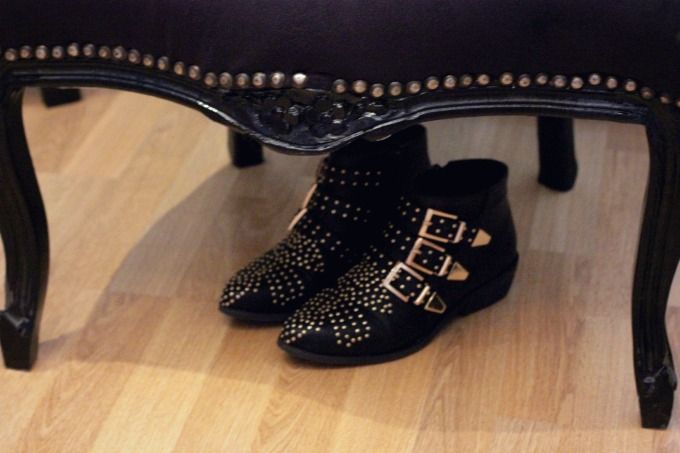 A friend bought me this camera decoration from Next, it usually sits on a shelf in the corner. And of course, I have to have some Paris references in here. I love this sheet of wrapping paper which I have framed to hang on the wall, it's the prettiest map of Paris.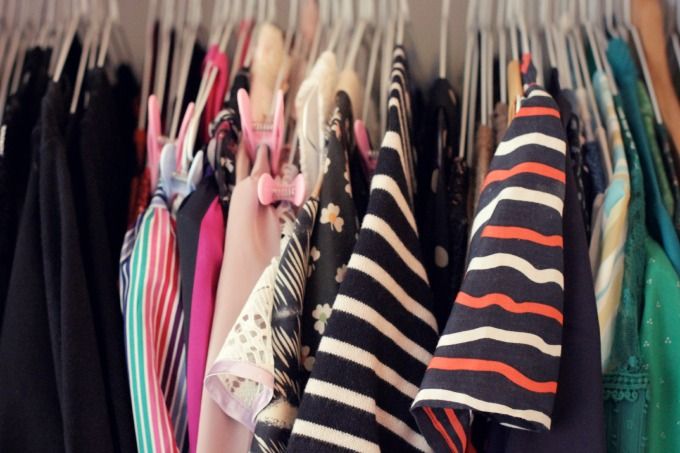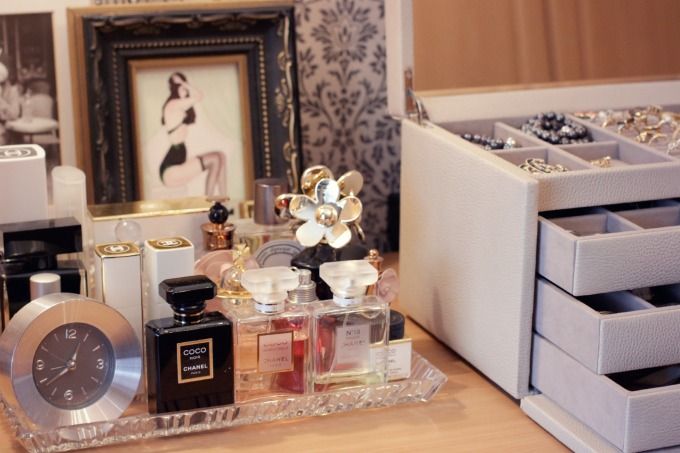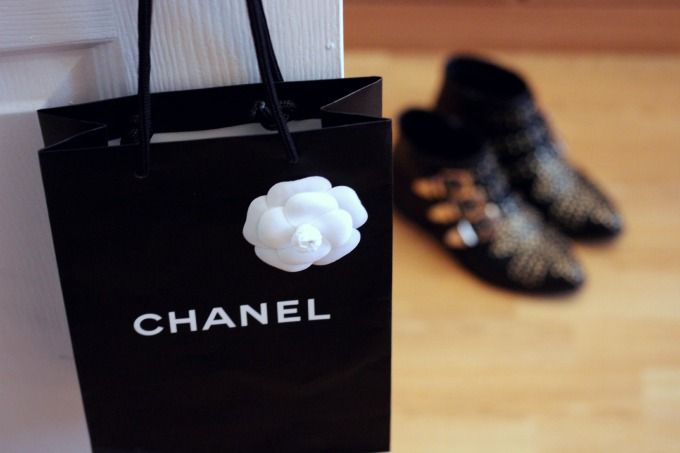 And as we leave the room, I have always have various bags and clothes hanging from the door. My dressing room is very much a working room, I spend a lot of time in there with all of my most used clothes and accessories readily available to use.
Hope you enjoyed this short tour, you can see some other rooms here...