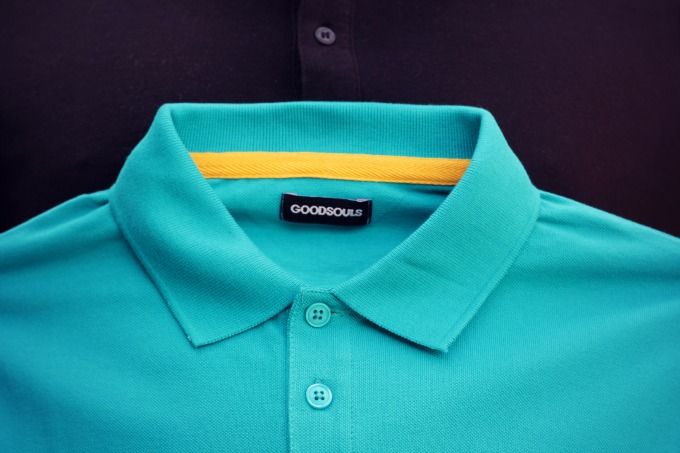 A break from the norm, as today I want to venture into men's fashion and discuss the humble but iconic polo shirt. I have been know to wear a polo shirt myself on occasion, but my boyfriend – away from the working day, he wears them literally all of the time!
It was coincidental that I should recently be sent a polo shirt for him, to review – from Mark Wright by Goodsouls, a new range from Littlewoods - as it is his most favoured piece of clothing. When I asked him, for the purpose of this piece, why he loves them so much, his answer - "smart and casual, plain when in not too a bright colour; and like most men, don't have to think too much about what we're wearing, the lazy man's going out top".
The polo shirt, also known as a golf shirt or tennis shirt, was first made popular in the 19th and early 20th centuries by René Lacoste, the French seven-time Grand Slam tennis champion, who decided that the tennis attire of the time was far too stiff and cumbersome to play in. And so he designed a white, short sleeve, loose-knit cotton shirt with collar and buttoned placket. Prior to Lacoste's designs in 1933, polo players also wore thick long-sleeve shirts of Oxford-cloth cotton. Polo players found their playing attire quite cumbersome also and quickly adopted Lacoste's style of shirt in their own game. Hence the popularity of the "polo shirt".
Polo shirts these days, are available in a variety of fabrics and no longer worn just for sport, so can be of a fine knit to make them a little dressier, and with long sleeves as well as short. The polo shirt we were sent is of the traditional variety and comes in an array of classic colours, you can see the colour aqua illustrated in my pictures. My rather shy boyfriend can be seen here in one of his own many polo shirts, holding up the new aqua addition to his wardrobe.
We were both quite impressed by the quality of this piece, neither he or I usual shoppers at Littlewoods. And he, not particularly a fan of Mark Wright, but me most definitely so - I'm sure many a girl out there includes TOWIE as a guilty pleasure. So many celebrities these days are putting their name to fashion collaborations and you can't doubt that Mark Wright has a certain degree of style and models his range very well. There are so many more classic pieces to the collection than just the polo shirt, so definitely worth checking them out.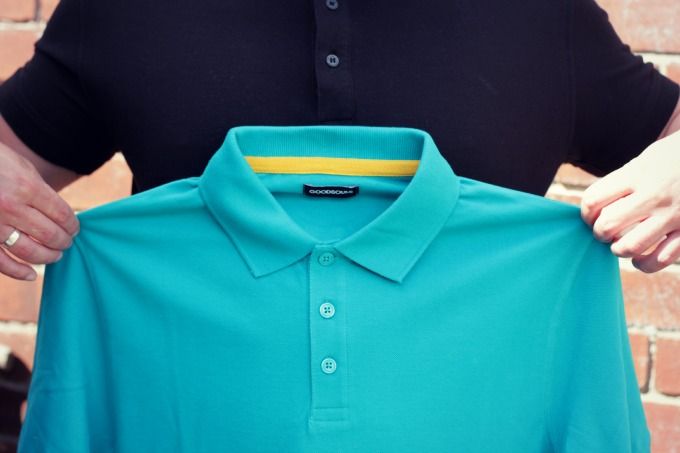 Mark Wright by Goodsouls Polo Shirt via Littlewoods *