As well as re-joinging my old healthclub at the beginning of the year, I also decided a few months ago, to start to look at living a healthy lifestyle to run alongside my exercising. And whilst I do still have my sweet tooth, loving cake & coffee trips and eating out, these have all been massively cut down. I now visit the gym 3-4 times a week, with an hour spent on cardio and another 20-30 minutes building strength.
As well as that, I have been using the iPhone app Fitness Pal to count my calories (a maximum of 1200 a day).
I know counting calories is not for everyone but I like the scientific logic of compiling a food diary and subtracting the calories burned from exercise. So far I have lost a stone, with hopefully working towards another stone to lose. I feel so much better for it and so much more energised in my everyday life. As a pescetarian, I do find food choices difficult at the best of times but here are a few dishes I have been enjoying eating lately as part of my reduced calorie intake...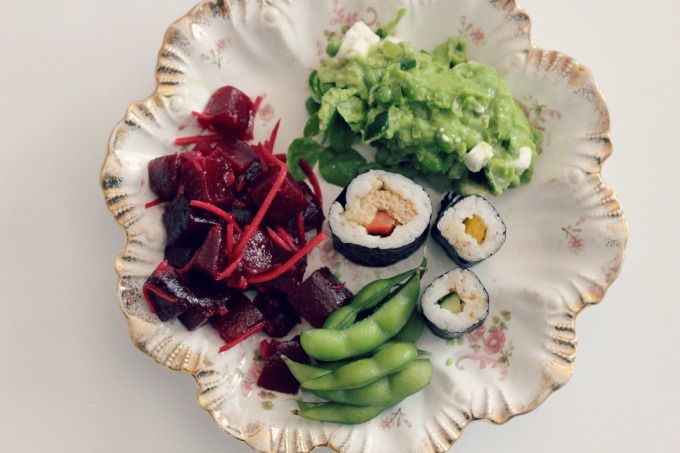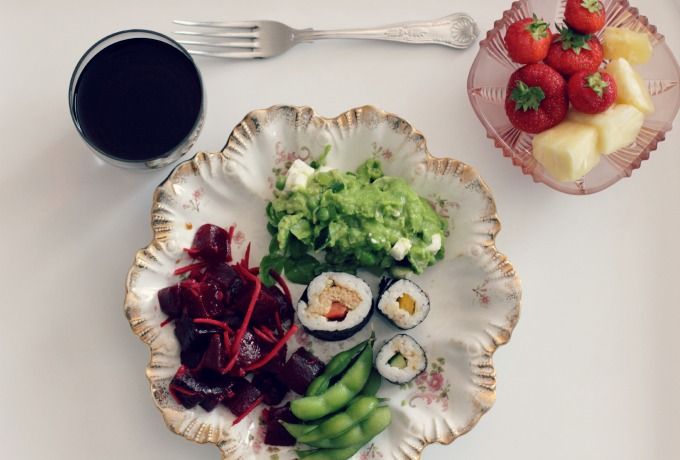 Supermarket trip to Waitrose - Vegetarian Sushi, Edamame Beans, Beetroot & Carrot Salad, Goats Cheese, Mint & Pea Salad with a glass of red wine (you have to have some pleasures and in moderate portions is good for antioxidants) and a small bowl of fresh strawberries and pineapple.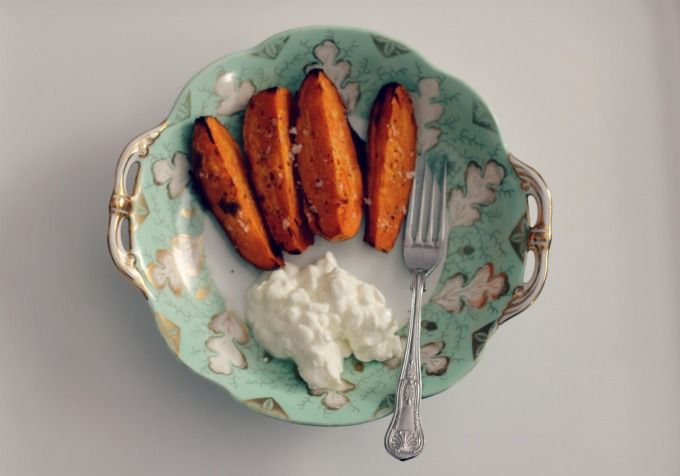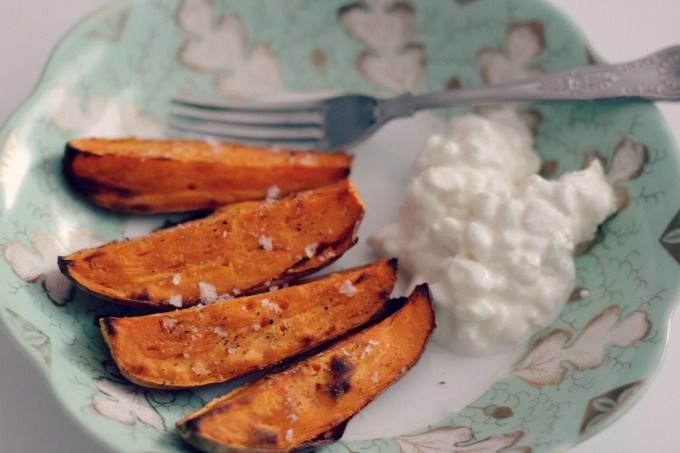 Sweet Potato Roasted with 1-Calorie Dry Oil Spray, Maldon Sea Salt & Black Pepper
with Light Cottage Cheese
Pumpkin Seed Ryvita with Smooth Peanut Butter and Sliced Banana - I'm not the biggest banana fan but the combination of these three together is so delicious, I can't get enough
Inexpensive salad bowls from Tesco stored in the fridge ready to eat with various toppings, low fat cheese, Quorn ham, cottage cheese etc
My favourite soup flavour, I usually eat half a tub with a couple of Ryvita as I have stopped buying bread completely
And finally, I can't get enough of these Nakd bars, the Strawberry Crunch is my favourite flavour. I usually try to have one in my handbag at all times so I don't get tempted to buy rubbish food when I am out and about. They are vegan and gluten free and really fill me up. They are quite expensive for a small bar, the cheapest I have found so far is from Waitrose at 75p. But definitely worth it as they are so effective and so low calorie.
I'm interested to hear if you have any dieting / food or exercise tips, I'd love you to leave a comment if you have any.