I rarely wear jeans, mostly as the buying process is such a daunting experience for me. I consider myself to be quite an odd shape, I have a small waist that somehow seems to curve in at the base of the spine. Put that together with curves in the hip and bottom area, finding a good pair of well fitting jeans is quite difficult.
So when approached by online premium jeans specialist Jeanography * to try out their service for review, I was a little sceptical that I would actually find a pair of jeans to fit my body shape. Having nothing to lose, I thought I would give it a try anyway. The concept being, based on your measurements and style requirements, an expert stylist will help you through the buying process. The jeans will be delivered to your home the next working day (when ordered before 2pm the day prior), you then have 7 days to decide in your own home, which are the best fit for you.
First step is to browse the website and select a pair of jeans that suit your style and then add them to the 'Fit First Time' basket. Next step, wait for the Jeanography stylist to give you a call. Alternatively if you know what you are looking for, you can select three pairs of jeans yourself.
Personally I found it very difficult to narrow down my choice, the website is full of amazing pairs of jeans. So I decided to select three different styles - James Jeans Hunter Straight Leg in Black Clean, Hudson Jeans Leigh Boyfriend Pant in Merton and Hudson Jeans Beth Crop Baby Bootcut in She Loves. My lovely stylist Liz called me and we discussed my measurements, my choices and my previous jeans history and what I look for in my perfect pair of jeans. She then examined the jeans against my measurements and followed up with an email on what she would suggest to be sent out to me. Some of the sizes were changed and she added an extra fourth pair in, as it was my first time ordering from them.
I was very much torn between the cropped and black skinny, opting in the end for the very classic black skinny James Jeans, knowing I would get many years of wear out of them. I was so surprised by the fit - in the fact that they did actually fit! I had honestly resigned myself to the fact that this would most likely be a pointless excercise. So to actually find two pairs of jeans that fit extremely well, was quite astonishing. As Liz pointed out in her reply email to me, premium denim is a whole different ball game to your average denim. These James Jeans are so soft with just enough stretch, so comfortable when I sit down - the ultimate test - and actually do not gape at the base of my spine which most jeans tend to do.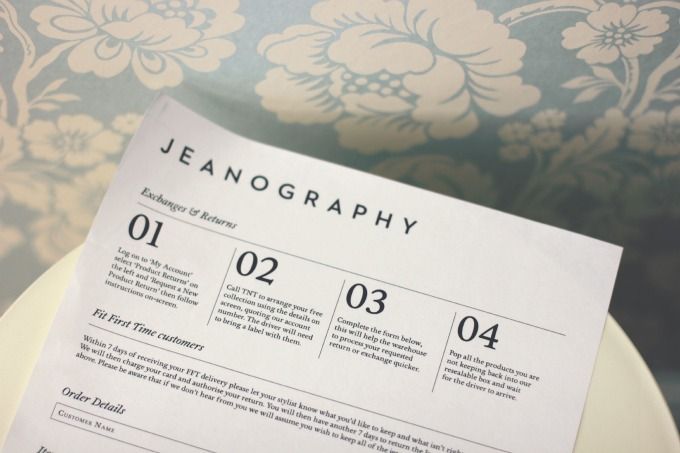 Final step is to re-visit the website and request a free return, call the courier to collect the parcel (conveniently at home or work). And that's it, done. Painful jeans-buying process over. With no stress or pain at all! I can't recommend this site enough - for choice of jeans, attention to detail and overall personal service.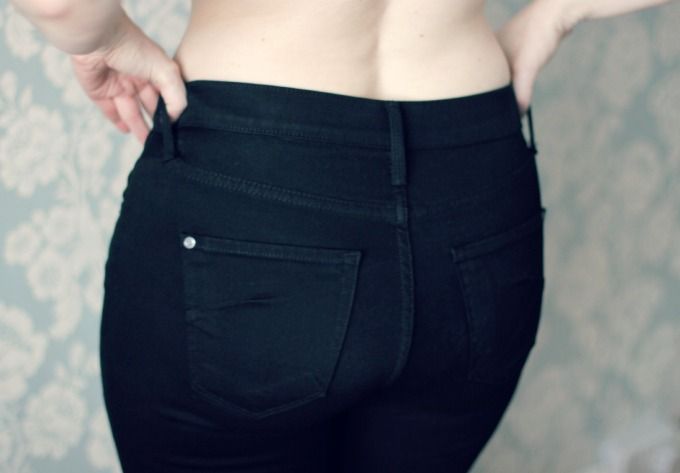 And by the way, now is a very good time to pay them a visit - their Summer Sale has just begun!