It has been very well documented on here over the years, my taste for all things sweet. I love nothing more than a good cup of coffee and a slice of cake, pastry or indeed anything to satisfy my sweet tooth. But lately, as I think about getting older I realise I'm probably at an age where I should be thinking about those extra calories I eat. This post was brought to my attention by a reader (someone favouriting some pics on Flickr) and I realised that despite only being taken three years ago, I was actually a lot slimmer then. I have begun to take my diet and exercise regime a little more seriously over the last few weeks, so most of these iPhone pictures you see here were taken before that time, although you can see the food turns a little healthier towards the end. Also I'm thinking of starting to document my lower-calorie food to share with you some of my diet tips... although I'm not sure the food pictures will be quite so interesting!
1. & 2. Twinings Tea; 3. Tic-tacs; 4. Haagen Dazs Secret Sensations Ice-Cream; 5. & 6. M&S Percy Pig Cookie; 7. Crushed Laduree Macaron; 8. English Rose Cocktail; 9. Creamy Latte.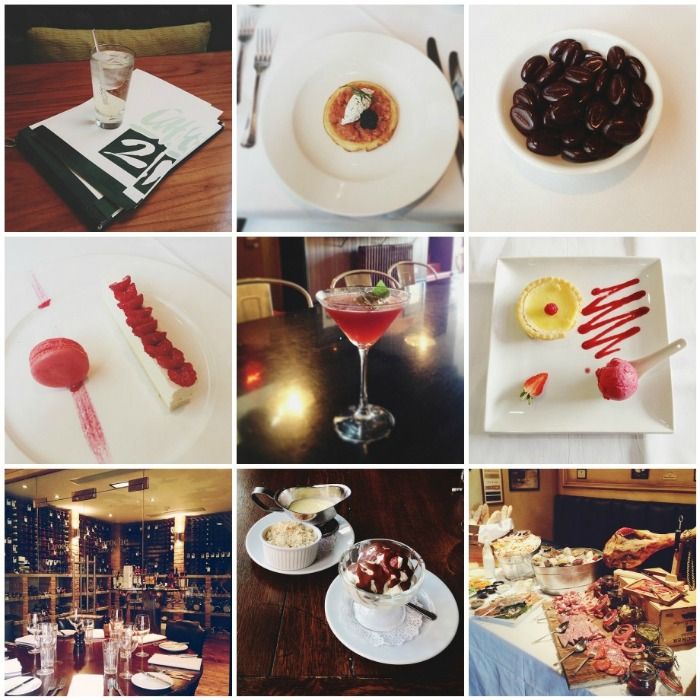 1, 2, 3, 4. Lunch at Cafe 21 in Newcastle upon Tyne; 5. Basil Grande Cocktail; 6. Lemon Tart Dessert; 7, 8, 9. Brunch at Hotel du Vin, Newcastle upon Tyne.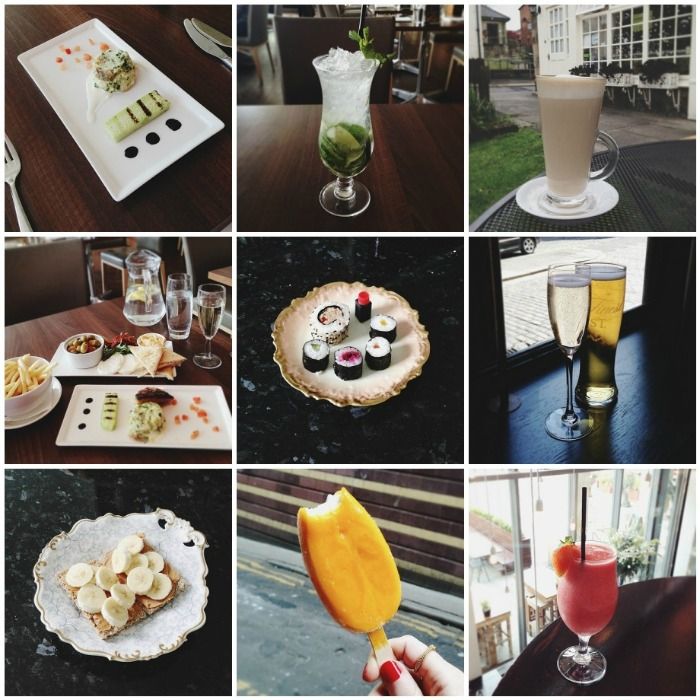 1, 2, 4. Dinner whilst working away in Glasgow; 3. Bailey's Latte in a small tea-shop in Rothbury, Northumberland; 5. Mini sushi at home; 6. Sunday afternoon drinks in Pleased to Meet You in Newcastle upon Tyne; 7. Ryvita, peanut butter & banana snack; 8. Solero ice-lolly (surprisingly low in calories); 9. The yummiest crushed ice drink, Strawberry Kiss - filled with strawberry puree, crushed strawberries, crushed raspberries, banana & orange juice in Gusto in Newcastle upon Tyne.