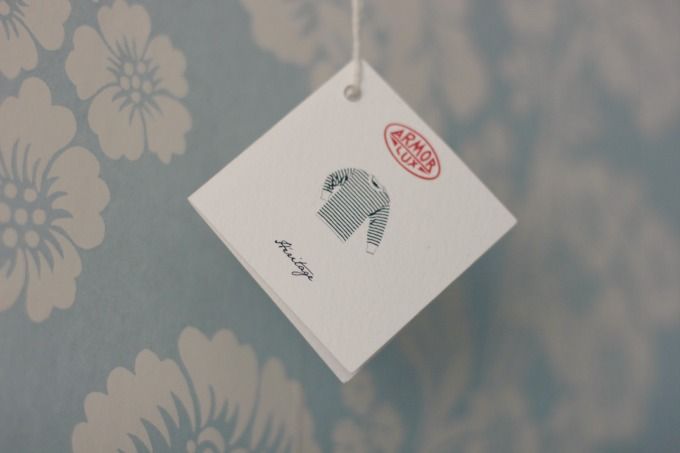 La Marinière is most definitely deserving of it's own post. Also known as the Breton, it is an eternal classic. I have been building up a small collection over the last few years and having made quite a few recent purchases, thought it time to collate and document my collection. Of course this collection is by no means complete... I still have my eye on tee shirts from Armor-Lux, APC and Saint James.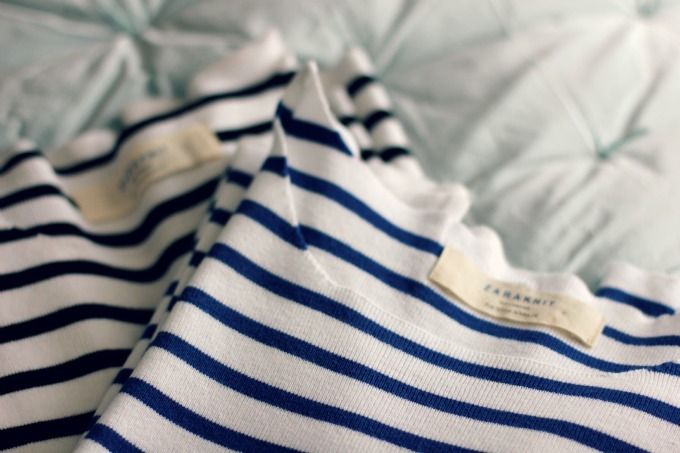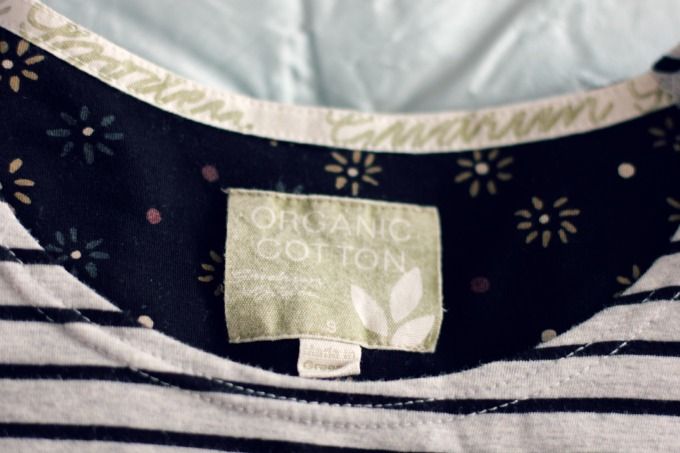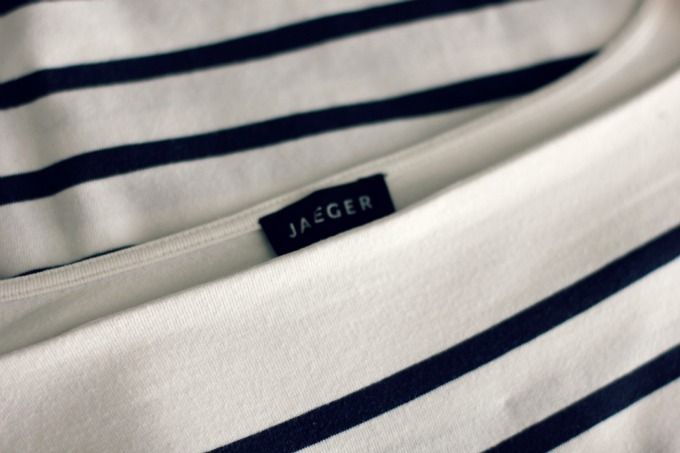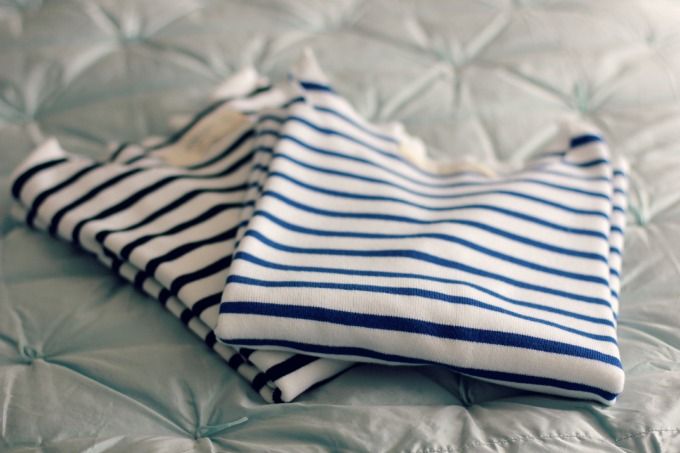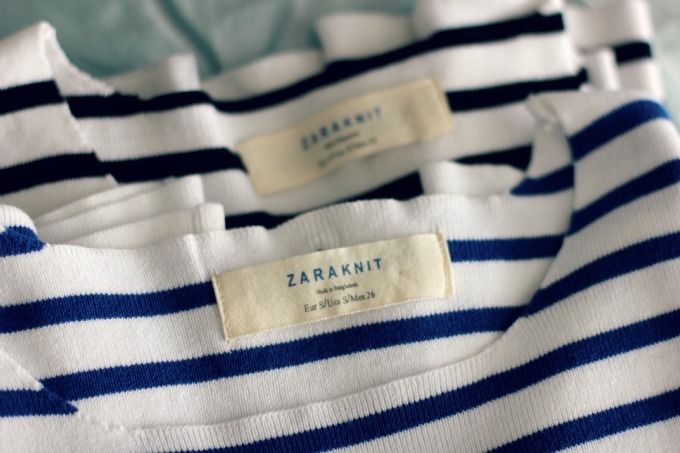 Recent buys, black and royal blue stripe long sleeve sweaters from Zara, found here, extremely good value. There is also a thick striped, slightly cropped three quarter sweater also from Zara in the pile too, white with a dark blue stripe.
Next picture is a grey and black Organic Cotton stripe from Swedish store, Gudrun Sjödén*.This shirt is of the most amazing soft but thick cotton, it's available in other colours too. And although white had been my original first choice, I quite like grey for a change from my others.
I recently bought a Breton sweater by the brand Armor-Lux. I had been stalking this brand for quite some time and discovered a sale at online store Togs + Clogs, so quickly put my order in. I'm looking forward to ordering the tee shirt too at some point.
I bought the Jaeger top a couple of years ago, better pictures here. And have had so much wear out of it. It has a lovely square neckline, is just the right length below my waist and is a lovely thick cotton. Definitely one of my best purchases.
And finally there is a very inexpensive thin, oversized cotton top from H&M that I have had for a number of years. Not the best quality but still a classic that I wear often.
If you're a fan of the Breton / La Marinière too, check out this blog for some heavenly inspiration, you may even spot a picture of me if you look hard enough ;-)
Other Addicted posts: