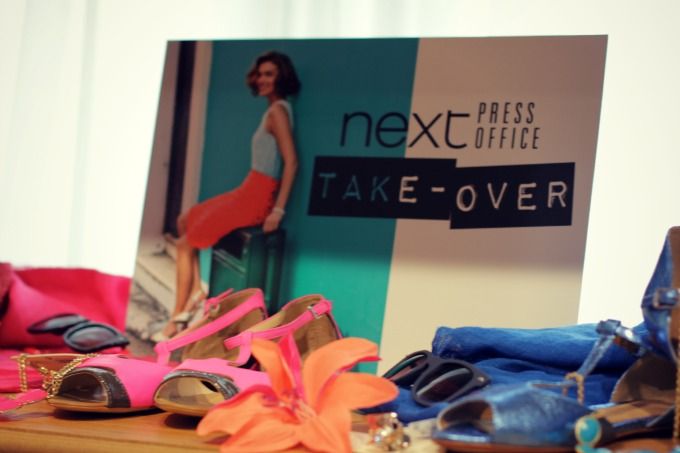 The purpose of my recent trip to London was to attend the #NextPOTO, visiting the Next Press Office on London's Tottenham Court Road, to peruse the latest collections, sip delicious cocktails, snack on delightful miniature food and tuck-shop sweets as well as listen to some old-skool tunes, taking great amusement in watching my fellow bloggers get into the groove. I always smile at these social media events, it most be the only socially acceptable time for everyone involved to have phone in hand throughout the entire duration, keeping up with Twitter and Instagram, blogging on-the-go.
Next are always so creative with their events and this was no different, there was so much to see and sample and it is always pretty amazing to catch up with on-line friends, I'm sure you'll see some familiar faces in the pictures I took that evening.
You can read more about the event here on the Next blog and you can take a look here at the most popular pieces from the collection as chosen by the bloggers.
A fantastic evening, thank you Next!