Last weekend was spent in the luxurious Hotel du Vin hotel in Newcastle upon Tyne in the North East of England. I unfortunately missed out on the blogger brunch event hosted by the hotel a few weeks ago, so planned another trip to celebrate my boyfriend's birthday and sample the new Sunday Brunch that the hotel are now offering.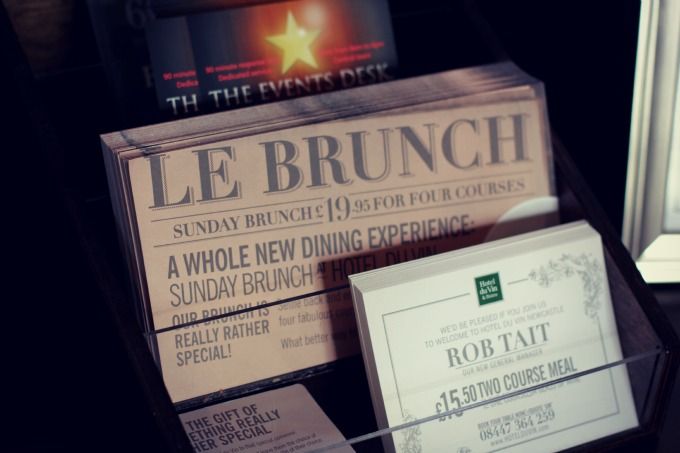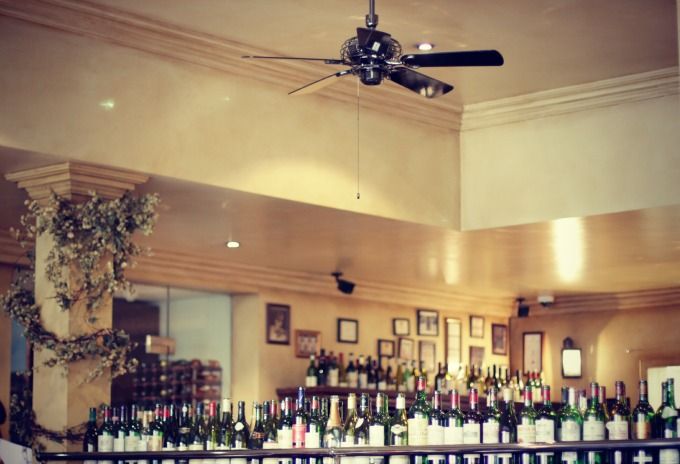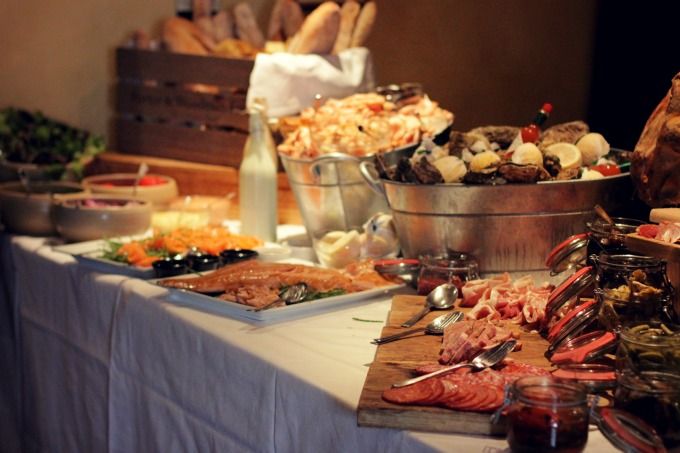 The brunch is held in the restaurant of the hotel and really offers a whole lot more than a traditional brunch, rolling out extensively into a long, relaxing Sunday afternoon. Instead of the usual breakfast / lunch options I had expected, I was treated to a visual feast for the eyes. The Market Table you can see in the images above held a huge array of fresh fish options, artisan breads, cheeses and cold meats. The brunch is such great value for money at only £19.95 for four courses. It starts with a Soup de Jour and the Market Table can be returned to as many times as you like.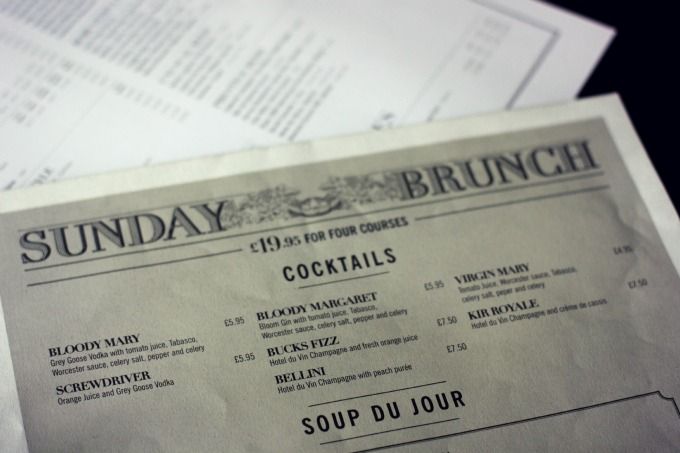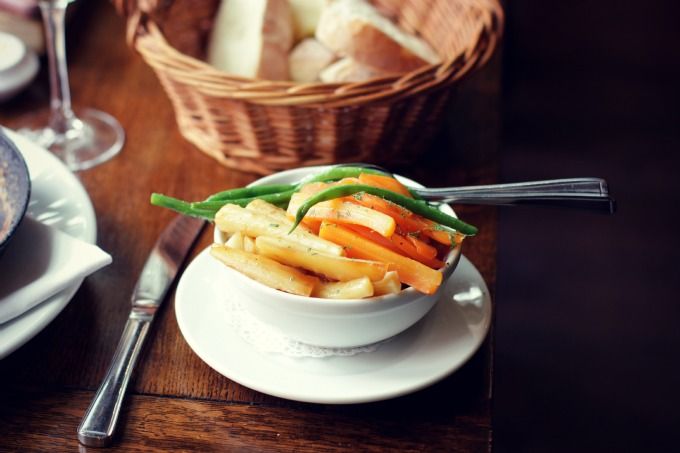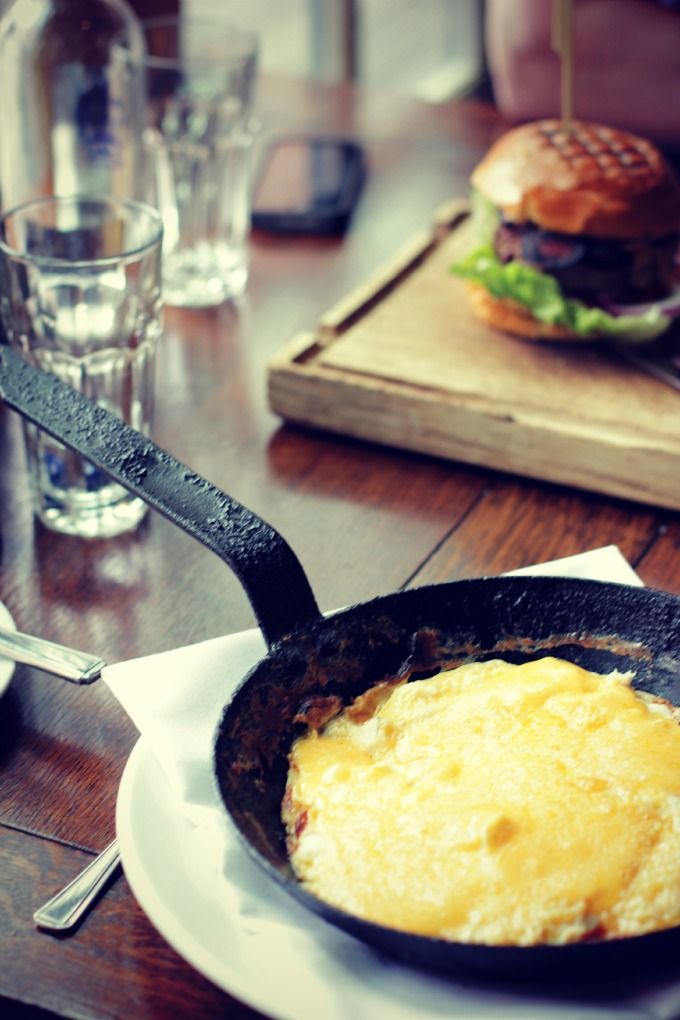 After the soup and market table courses, a pick from the main course menu was chosen, for me an Omelette Arnold Bennett with
a side order of vegetables
and for him the Bistro Burger with bacon Gruyere and fries. And the best bit as always, for me with the ultimate sweet tooth, the dessert. A yummy selection of ice-creams, Bistro du Vin Coupe (vanilla ice-cream, pistachio ice-cream, nougat and chocolate sauce) and a traditional Rhubarb Crumble served with custard.
Once we had spent a good couple of hours relaxing with a cold, crisp bottle of Chardonnay and the delectable treats from the Sunday Brunch, we headed up to our room to do a quick un-pack before heading out to meet friends at a couple of the nearby local indie pubs.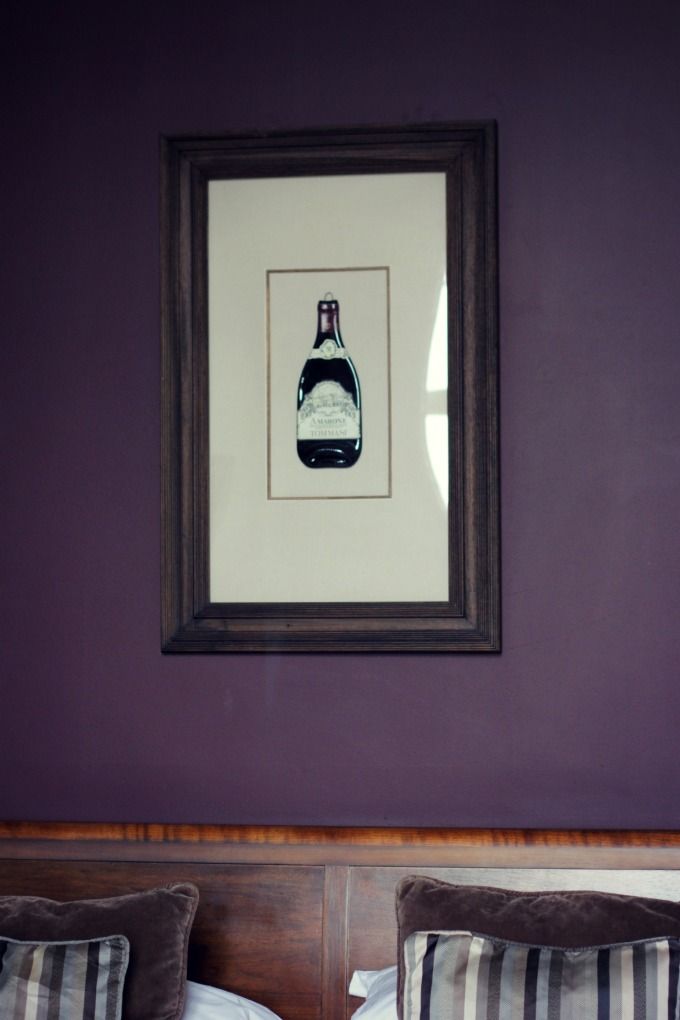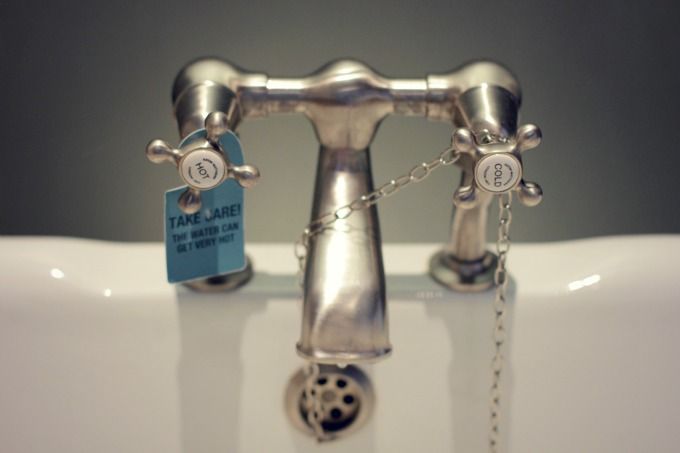 The lounge area of this hotel is so relaxing, lots of comfortable leather sofas. It never gets too busy that you can't get a seat but has a lovely fire burning and is so cosy for a late night-cap.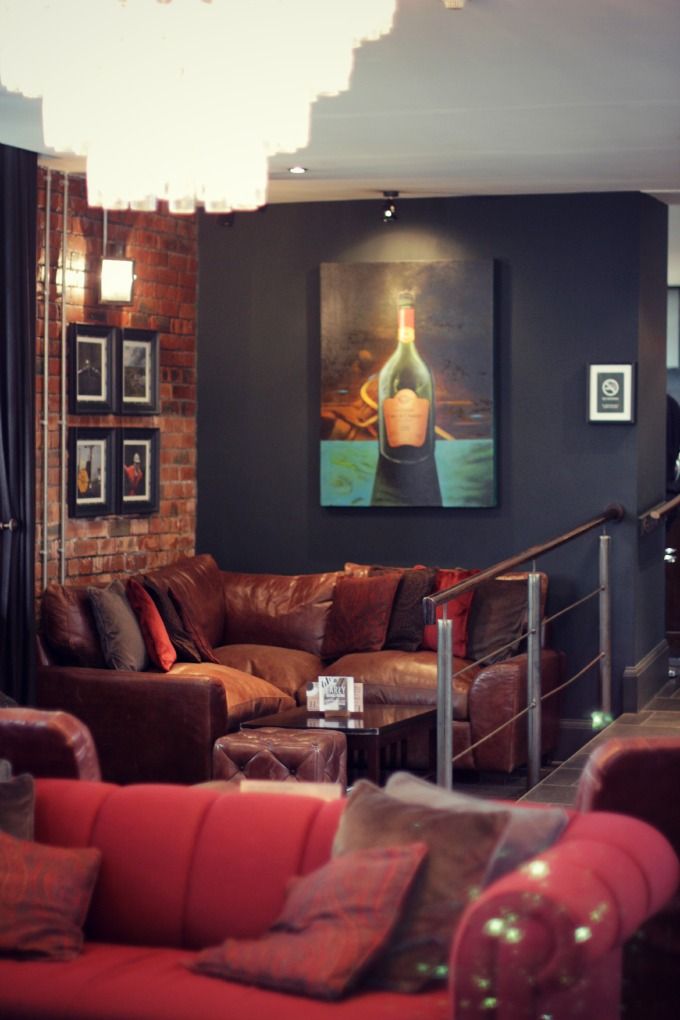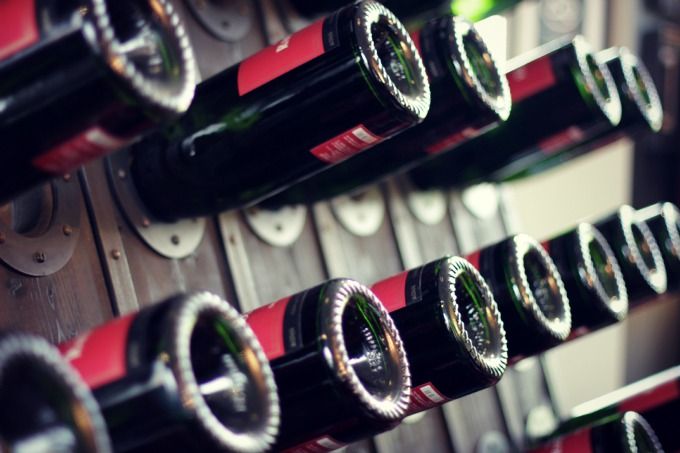 The next morning, we head back down to the restaurant for breakfast. My most favourite meal of the day, I love a hotel breakfast with the amazing choice that is on offer. After my usual fruit, yoghurt, granola starter, I then ordered another cheese omelette. Another favourite as I know this will keep me going for the best part of the day. And a traditional English breakfast for him, along with copious amounts of coffee to refuel before setting off on our drive up to beautiful Northumberland, to make the most of our long weekend.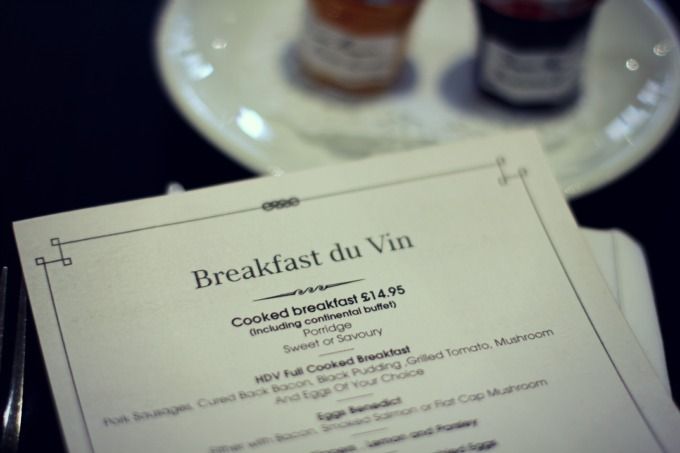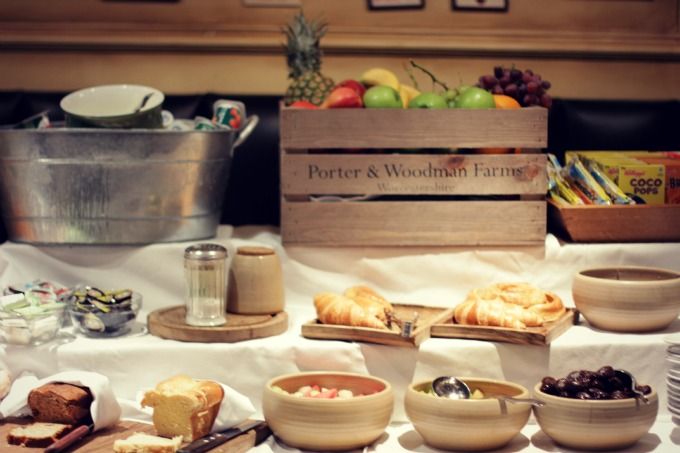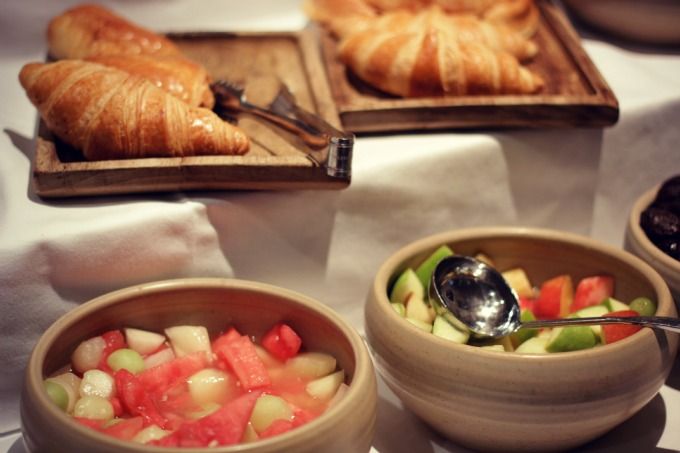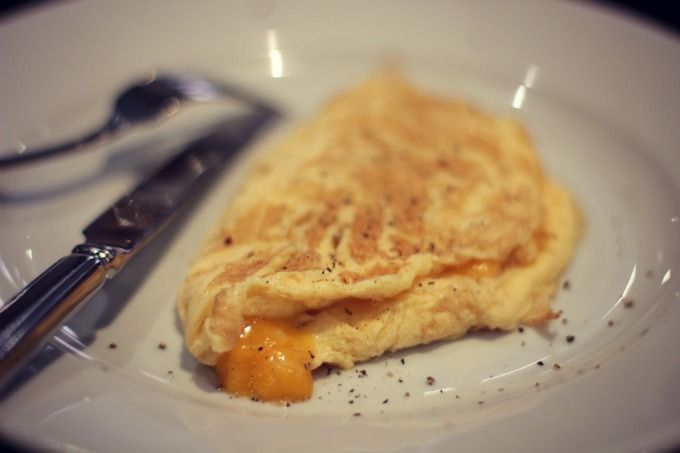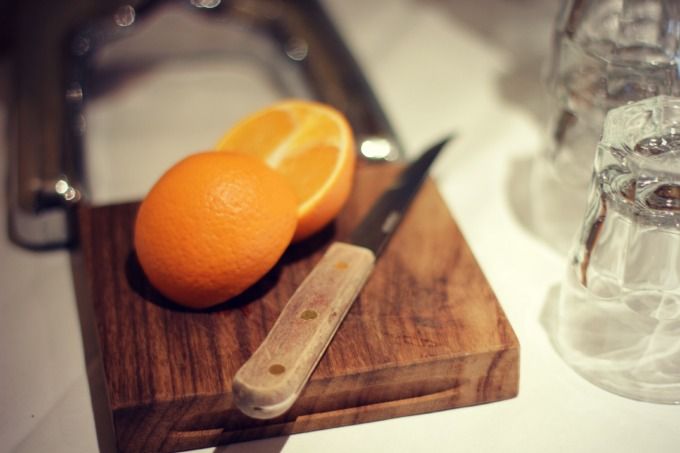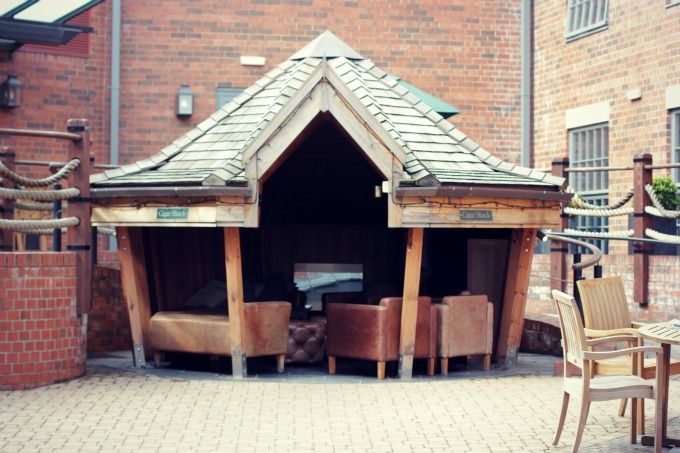 I think it's the first time I have ever stayed in a hotel in my home city. It always seems so decadent to treat yourself to a hotel stay when actually you could be home in ten minutes. But trust me, this is the ultimate weekend break. You really feel as though you are in a different city on holiday, treating yourself to good food and drinks in a leisurely fashion. You can meet up with friends and have a good time but then don't need to worry about a long travel time to return home. I would thoroughly recommend it!
You can browse my other Hotel du Vin visits here:
Edinburgh ~
Glasgow ~
Harrogate ~
Newcastle